Maine
Some of Best Places in Maine to See Your Favorite Performers
The live music scene in Portland is fantastic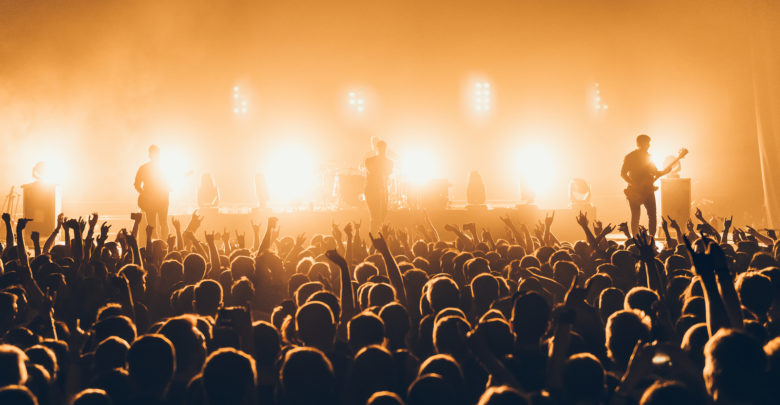 The Northeastern area of the United States is home to some of the most beautiful and popular locations that travelers love to explore. Featuring the perfect combination of lush forests, beautiful coastal towns and beaches, bustling cities, and so much more, this region is popular year-round. Maine, in particular, is a state that many travelers love to explore, and no trip is complete without spending time in the city of Portland.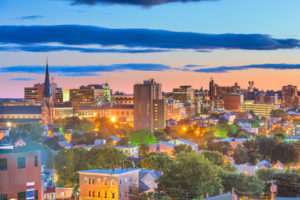 Situated in the southeast of the state along the Atlantic coast, Portland is home to an amazing array of history, culture, entertainment, dining, arts, shopping, and so much more to explore. A great way to enjoy some time while staying in Portland is to check out some live music and luckily there are plenty of amazing venues to do so in. Ranging from small and intimate spaces to large arenas and more, there is no shortage of live music in the city making it a wonderful place for music lovers to spend time in. Here are the five best spots to check out all kinds of live music when enjoying a trip to Portland, Maine!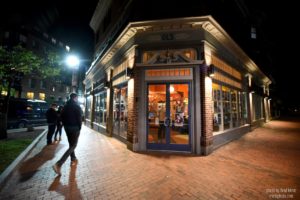 One Longfellow Square
A small and charming live music venue can be found on State Street in Portland and is operated by a non-profit organization focused on celebrating the arts. One Longfellow Square is in the heart of the city's Arts District and consistently features a variety of arts including dance, theater, film, and live music. Focused on highlighting the beauty of the arts through showcasing its diversity, One Longfellow Square attracts locals and visitors alike thanks to its unique calendar that is constantly being added to.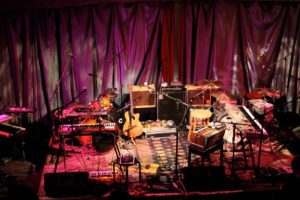 With a typical cover fee of ten dollars, One Longfellow Square is a fantastic way to spend an evening without spending lots of money and visitors can also indulge in the full bar set up inside. Some upcoming live music acts at One Longfellow Square include the Fletcher Brothers Band, Charlie Hunter & Lucy Woodward, The Portland Jazz Orchestra, Upstate, and Tinsley Ellis.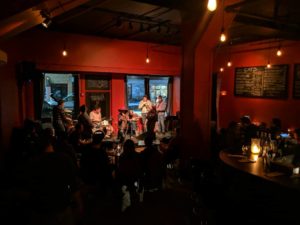 Blue
Another wonderful music venue in Portland can be found on Congress Street and operates completely on donations with one hundred perfect of what is added to the basket going to the musicians. Blue is a small live music venue that hosts various musicians every single day and welcomes visitors from local neighborhoods and far distances alike.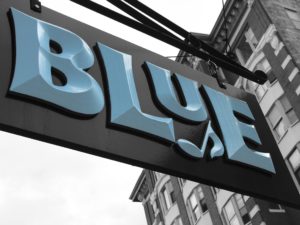 With a full bar, cozy seating, and artisanal cheese plates offered each day, the setting allows visitors to relax and soak up some amazing music in an intimate and comfortable setting. Special nights at Blue feature weekly music events including Open Jazz Sessions each Tuesday, Irish Night at Blue each Wednesday, and Jazz at Blue each Saturday. Some upcoming live music events at Blue include Hambone, Ruby Greenberg, Brittany Anjou Trio, Gregg Harper, Zack Dupont, and The Ghosts of Johnson City. With a laid back atmosphere and local musicians featured in weekly events, Blue is a wonderful live music venue for visitors to get a taste of the Portland music scene.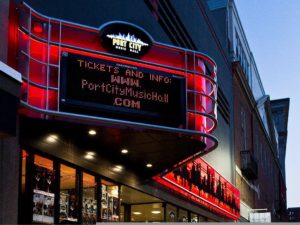 Port City Music Hall
Also found on Congress Street is a popular live music venue that features live artists from many different genres and is also owned and operated by a company that features other music venues in and around the Portland area. Port City Music Hall is another small venue that focuses on the music in an intimate and inviting setting that concert-goers will love.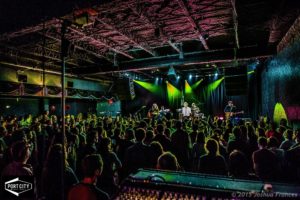 With a modern feel featuring dark walls, a sleek wooden bar, and classic eon marquee, the location welcomes visitors with its charm and array of music. Some upcoming artists who are playing at Port City Music Hall include Steve Gunn, Screaming Females, Lori McKenna, Corey Rodriguez, Langhorne Slim, and the Lost at Last Band Kodaline, and Real Estate. Visitors to Portland, Maine who are looking to get a taste of the local music scene while also enjoying a laid back atmosphere should definitely plan on catching a show at the Port City Music Hall.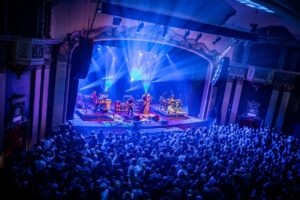 State Theater
The same company that owns and operates the Port City Music Hall also oversees a larger live music venue that hosts its fair share of both local musicians in addition to big names on national tours. The State Theater features a larger setting with classic architectural details adorning both the main lobby and the walls and ceilings of the main concert space. Since it hosts a larger capacity, many popular bands love to play at the Stat Theater thanks to its perfect combination of room for more concert-goers yet intimate feel. Some popular artists who are set to play at the State Theater in the upcoming months include Interpol, Silversun Pickups, Rob Thomas, Josh Ritter, Indigo Girls, Jenny Lewis, and Bela Fleck & The Flecktones. The State Theater is the perfect music venue to enjoy in Portland for those looking to see some big names perform in a charming and small scale location.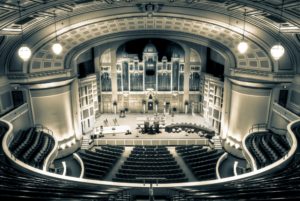 Merrill Auditorium
Portland is also home to a live music venue that features an extensive history of musical acts that spans over a century. The Merrill Auditorium was first constructed and opened in 1912 and features a capacity of nearly two thousand, making it a popular spot for big-name musicians to play. After being extensively renovated in 1997, the Merrill Auditorium features beautiful architectural elements including heavily detailed ceilings with intricate molding and large columns which help to bring a regal quality to the space. The location features long-standing performers including the Portland Symphony Orchestra, Main State Ballet, Portland Ballet, and Portland Ovations in addition to other performances focused on dance as well as live music. Some upcoming events featured at the Merrill Auditorium include James Kennerley & the Kotzschmar Brass, Eckart's Inaugural Alpine Symphony, Beethoven Violin Concerto, The Kingdom Choir, and Lady Rizzo with Ari Shapiro. The Merrill Auditorium is a wonderful live music venue to enjoy while in Portland!