Maine
Where My 'Wiches At?
These 13 places make the very best sandwiches in Maine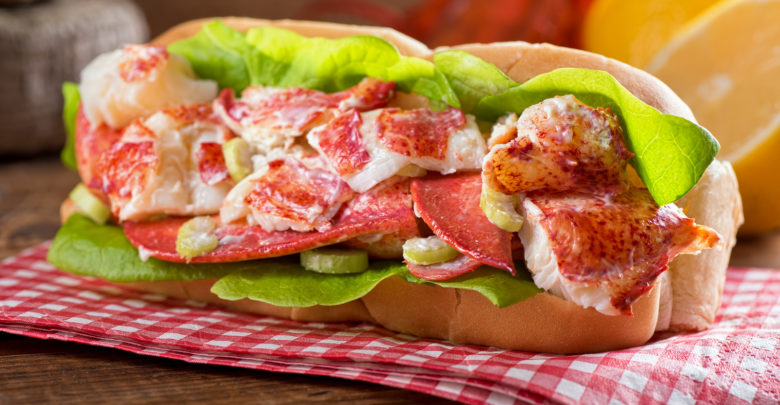 Maine is known as the Pine Tree State, due to the dense forests that populate the land.  Anyone looking to hike the area and bask in the beauty of the region is sure to work up an appetite.  The following comprise a baker's dozen of the best sandwich shops in all of Maine.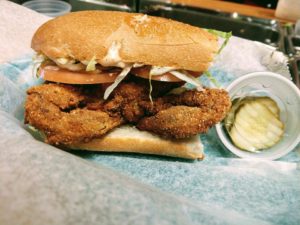 1. Po' Boys & Pickles
This Portland eatery offers New Englanders a taste of The Big Easy by serving up their take on the southern staple.  The Golden Fried Oyster and Blackened Fish sandwiches provide for a colorful collection of seafood-themed sammies, while the Cheeseburger Po' Boy and Chicken Fried Cutlet are tasty alternatives for those who prefer mainland meats.  Delectable desserts include Sticky Toffee Pudding and Homemade Donut Holes served with chocolate sauce.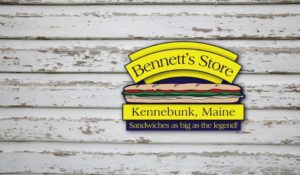 2. Bennett's Store
Since 1982, Bennett's has been slinging subs made with only the freshest ingredients.  The pride they take in their product shows in their signature sandwiches, such as the BLT & Cheese or the Chicken Fajita, as well as their selection of cold cut concoctions and breakfast sandwiches.  The original Bennet's operates seasonally out of Kennebunkport, from May through September, while locations in New Hampshire and Massachusetts are open year-round.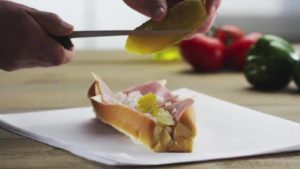 3. Amato's
The original Amato's opened in 1902, and its legacy of fresh foods and superior quality continues to this day.  With numerous locations across the state, Amato's is one of the most widely accessible entries on this list.  Perhaps best known for its Italian subs, like the Amato's Original and the Classic Italian, the eatery also serves up a quartet of parmigiana subs (meatball, sausage, chicken, and eggplant) – each oven-baked with provolone and mozzarella.
4. The Big Top Deli
Don't let the colorful carnival artwork or whimsical moniker fool you; this Brunswick deli is no joke.  While it also serves all-day breakfast and an array of mouth-watering 1/3 pound burgers, the top performers in this revue are the sandwiches – each of which are served with a slice of pickle and choice of chips.  The signature Big Top sandwich combines pastrami and coleslaw with thousand island dressing and Swiss cheese, while the Lion Tamer wrangles up a trio of meats (roast beef, ham, and turkey) along with Swiss cheese, lettuce, tomato, onion, and ranch dressing.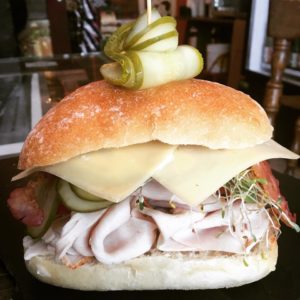 5. The Local Press
This cozy, small-town sandwich shop in Portland churns out some of the best paninis in the area.  Experience The Big "O" – roast beef slathered in caramelized onions, baby spinach, and topped with melted Swiss – or pay a visit to Beacon Street, which stacks golden turkey with fresh avocado, tomato, red onion, and hot pepper relish capped with gooey provolone.  The King Shake is nearly a meal unto itself, blending ice cream with peanut butter, banana, and bacon and topped with a bacon crumble.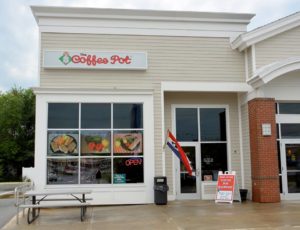 6. The Coffee Pot Sandwich Shop
For more than 80 years, residents of Bangor have been frequenting this legendary New England eatery.  The modest menu offers a variety of its namesake sandwich, including the Egg Salad Coffee Pot, Turkey Coffee Pot, and Roast Beef Coffee Pot – each served with a standardized, signature blend of toppings on choice of white or wheat rolls or gluten-free buns.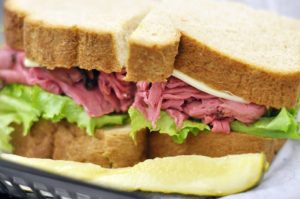 7. Big G's Deli
This 200-seat sandwich shop in Winslow has been around since 1986 and is equally appealing to its loyal locals and first-time visitors alike.  With dozens of sandwich options and cold cut combinations – each served on fresh-baked bread – there's sure to be something to appeal to every taste at Big G's.  Round out your meal with one of the deli's signature whoopie pies, cream-filled cake rolls that operate as a dessert sandwich of sorts.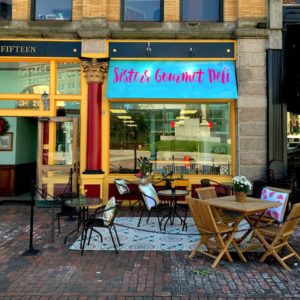 8. Sisters Gourmet Deli
A relatively new entry onto the sandwich scene, this quaint little-deli-that-could has made its presence known in the Portland area with its expertly executed creations.  Offering a straightforward menu that favors quality over quantity, some of the more popular items include the Lemon Herb Chicken sandwich and Two Little Pigs, which features Dr. Pepper-infused pork tenderloin, bacon, and pepper jack cheese.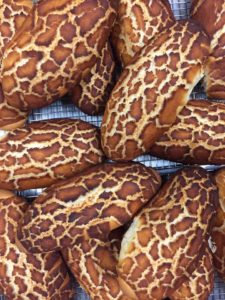 9. Dutch's
Somewhat resembling a combination of old-school cafeteria/greasy spoon, with its unassuming booths and counter seating, Dutch's adds to the plethora of Portland-area sandwich shops worth visiting.  However, if you want to try the Stallion Scallion or Shredded Chicken Salad sandwich, you'll have to do so before dark, as the eatery is only open for breakfast and lunch.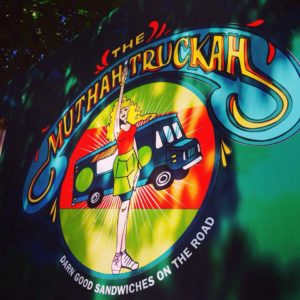 10. The Muthah Truckah
This cleverly-titled food truck can also be found in the Portland area, as well as outside local breweries on many nights.  As with most restaurants on wheels, The Muthah Truckah offers a streamlined menu and fast, on-the-spot service.   Its offerings read like a list of lost loves (e.g. Molly, Lena, and Lola), though the Muthah Muffuletta breaks from this pattern and features a blend of Italian meats served on a Sicilian-style sesame bread.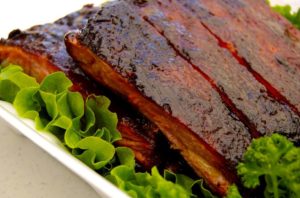 11. The Shed
With a motto like "Get Shed Faced", how could you not be intrigued by this barbecue joint?  Located directly across the street from Rangeley Lake, The Shed smokes up some of the tastiest sandwiches this side of Saddleback Mountain.  The Pulled Pork and Beef Brisket sandwiches are particularly popular, each topped with pickles and cole slaw and served on a brioche bun with a side of fries.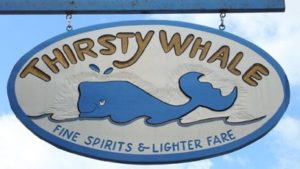 12. The Thirsty Whale
In addition to a fully-stocked bar, this tavern features some of the best seafood sandwiches around.  The Lobster Roll is packed with fresh lobster meat and topped with mayonnaise, while the Fried Haddock Sandwich is available in both mild and hot and spicy.  In addition to the surf sandwiches, there are also turf options that include a Shaved Steak or Buffalo Chicken sandwich.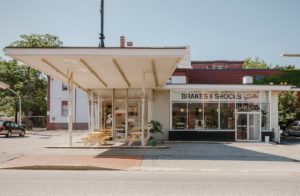 13. Tandem Coffee & Bakery
This trendy coffee shop/bakery operates out of a converted gas station preserved from yesteryear and serves up a variety of baked treats, from pies and pastries to breads and buns.  Customers rave about the breakfast sandwiches, which are known to sell out quickly.  So be sure to get here early if you want to sample one of these eggy delights on a fresh, homemade biscuit.