Wyoming
Feast in this Former Frontier Town
Your Laramie Restaurant List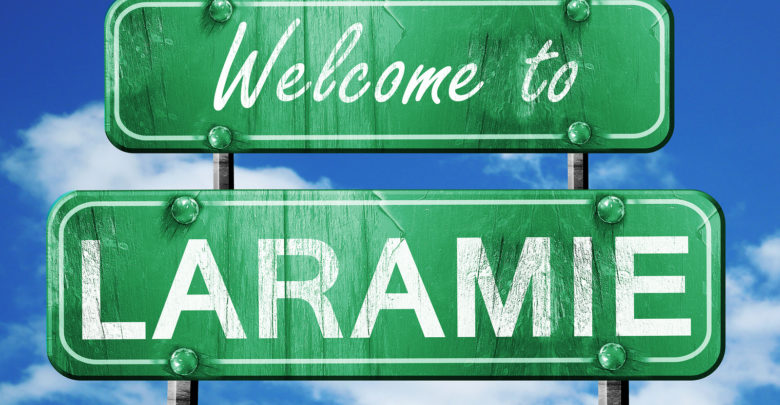 The town of Laramie was originally a tent city that sprung up during the construction of the first transcontinental railroad.  Today it is known as one of the most desirable towns for retirees, according to Money Magazine.  Whether relocating here or just passing through, this former frontier town features a number of desirable dining options.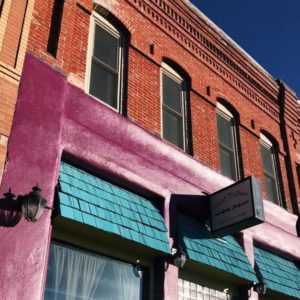 Sweet Melissa Café
This quiet, unassuming storefront on a strip of First Street houses one of the most popular eateries in all of Laramie.  In addition to its herbivorous offerings, this vegetarian café offers up views of the famous Union Pacific railroad line, which runs across the street and upon which the town of Laramie was founded in the mid-19th century.  The menu at Sweet Melissa serves up veggie-centered substitutes of popular, everyday items, including cauliflower wings and a variety of burgers, from the lentil walnut burger to the impossible burger – an imposter patty comprised of plant proteins, which is said to closely mimic bonafide beef.  Mouth-watering desserts include fried banana bread, peanut butter pie, and vegan chocolate cake.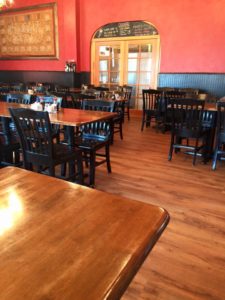 Anong's Thai Cuisine
Diners looking to sample a more exotic offering can look no further than Anong's Thai Cuisine, which offers up a taste of Southeast Asia on the streets of Laramie.  Its warm, inviting atmosphere transports patrons to the Indochinese peninsula, where skilled chefs serve up traditional Thai dishes using only the freshest of ingredients.  House specialties include roasted duck curry, Nam Tok beef, and asparagus shrimp, while additional entrees allow guests to pair their choice of meats with a variety of sauces and sides.  Many of these dishes are quite spicy, so be sure to look for the flame symbol beside menu items in order to make the most informed decision to tantalize your taste buds.  In addition to its Laramie location, Anong's can also be found in Cheyenne and Rawlins.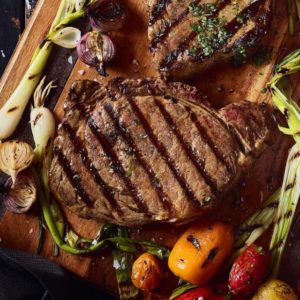 Corona Village Andale Rapido
Diners looking to continue sampling offerings from around the world would be wise to make this strip-mall Mexican restaurant the next stop on their tour of Laramie eateries.  Not far from the University of Wyoming, Corona Village serves up authentic Mexican cuisine with a menu that focuses heavily on shrimp and steak entrees, such as the Camarones con Espinacas and Green Chile "Andale" – a signature dish that blends steak, bacon, and onions with a green tomatillo sauce.  Each entrée is served with a choice of beans and Mexican rice, and a variety of Jarittos (or Mexican sodas) are offered in addition to more standard beverages.  The generously-portioned meals are available for takeout or dine-in, with a dining room that accommodates more than it would appear from the outside.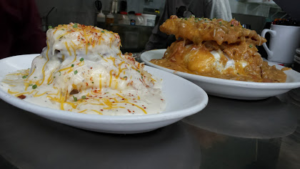 J's Prairie Rose Café
This cozy throwback to the diners of yesteryear prides itself on a menu made up entirely of family recipes.  Enjoy standard comfort food, such as the hot beef dinner or chicken fried steak – breaded cube steak slathered with country gravy.  Or begin the day with one of their signature breakfast burritos, like J's 7220 Burrito – which is stuffed with, among other ingredients, egg, pork, and peppers and served all day.  The dinner menu is only available on Fridays, though it includes several appetizing options, from a variety of steaks and seafood to pork chops and prime rib, each served with soup or salad, a choice of side, and Texas toast.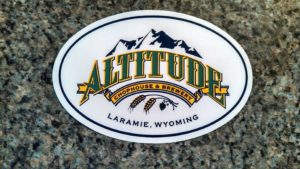 Altitude Chophouse & Brewery
This upscale eatery in the heart of downtown Laramie serves up some of the most delicious meals and finest brews in town.  The lunch menu keeps things a bit more casual with a selection of burgers and sandwiches, from the standard pulled pork to the more exotic apple and goat cheese Panini.  The more sophisticated dinner menu tacks on additional surf and turf options, including cedar plank salmon, chicken piccata, and a variety of cuts of beef which can be ordered grilled or smoked and come with choice of two sides.  No matter which entrée you choose, you can be sure there will be an appropriate microbrew or wine selection to pair with your order.  Altitude's batches have won awards at more than 25 regional brew fests and received recognition and acclaim from numerous outlets, including Better Homes & Gardens.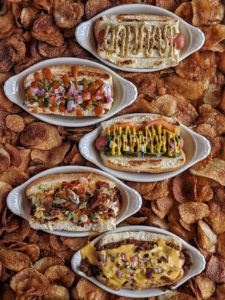 Born in a Barn
Located at the corner of First Street and Ivinson Avenue, this relatively recent entry to the Laramie food scene has made its mark on the community with its high-quality burgers and wings.  Choose from one of its 17 burger concoctions, such as the Juicy Lucy, Smoochie Burger, or Mac Down – which stacks two quarter-pound beef patties atop a deep-fried mac & cheese patty before topping it off with bacon, cheddar, and sriracha.  Or sample one of the 16 sauces to determine which wings soar to the top.  Sauce varieties include Tim's Spicy Garlic, Sweet and Smoky BBQ, and the moodier Melancholy Buffalo, which can be applied to traditional, boneless, or hog wild pork wings.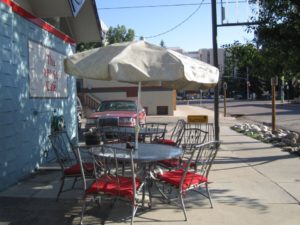 17th Street Café
This quaint café opened its doors in 2011 and quickly endeared itself to Laramie locals and tourists alike with its menu derived from locally-sourced meats and fresh ingredients.  Nearly everything served at 17th Street is made from scratch, from its Breakfast Tower – which stuffs a split biscuit with sausage, cheddar cheese, hash browns, and eggs, before topping it off with country gravy – to the Chicken Philly sandwich served on a toasted hoagie bun.  The café is closed on Mondays but open for breakfast and lunch the rest of the week.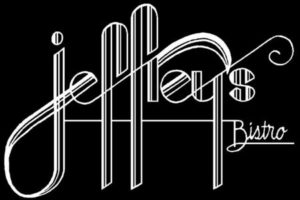 Jeffrey's Bistro
With its wooden décor and brass accents, Jeffrey's Bistro seems to have derived some inspiration from the old west saloons that used to occupy Laramie during the construction of the Union Pacific railroad, which still courses its way through town to this day.  The bistro serves a variety of salads and sandwiches as well as several different types of mac & cheese, including Vegan Mac and Deluxe Greek Mac.  There's even an option that allows diners to build their own mac & cheese concoction from a list of ingredients.  Be sure to leave room for the handmade desserts, such as the Cherry Amaretto Bread Pudding and the ironically heavenly Chocolate Sin Cheesecake.