Wyoming
Walk, Climb, and See Some of Wyoming's Most Interesting and Challenging Sites
These locations are the best-kept secrets in the state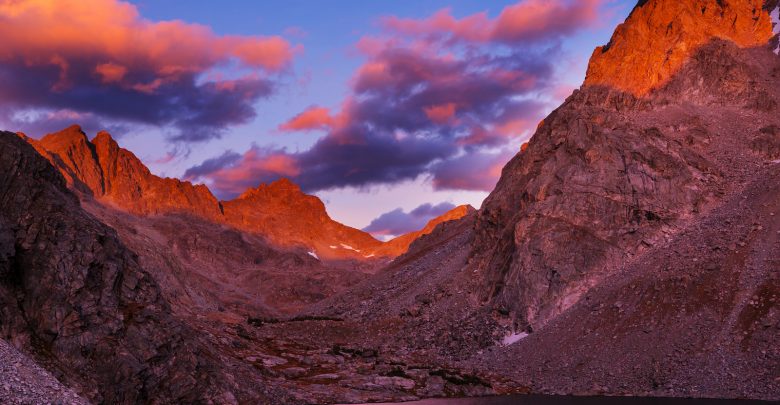 These Locations Are the Best Kept Secrets in the State (Wyoming)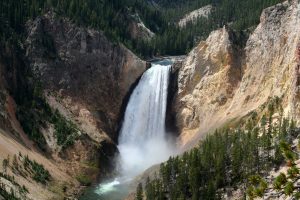 Adventure and relaxation are the name of the game in Wyoming, where you'll find soaring mountains to climb, dinosaur trails, dude ranches, healing hot springs, and killer views.  Every visitor to this state has probably heard of Yellowstone National Park, but for each well-known tourist destination, there are so many more that remain wonderfully hidden, waiting for you to discover them.  Here are some of the best-kept secrets in Wyoming.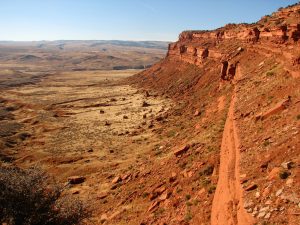 Hole-in-the-Wall Trail
This historic trail is just as out of the way as its name suggests.  Hole-in-the-Wall Trail has a fascinating history dating back to the 1800s, when now-famous outlaws including Jesse James, Butch Cassidy, and the Logan Brothers used it as a hideout to escape the law.  Deep in the Big Horn Mountains, it's still difficult to find nowadays – the few visitors that come here face a day's horseback ride along valleys and through picturesque canyons with panoramic views.  There's no danger of this remnant of the American West becoming overrun with tourists anytime soon!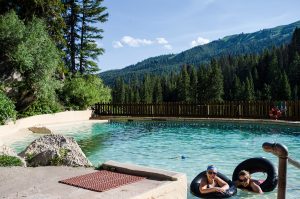 Granite Hot Springs
After all of that horseback riding, you're bound to need a soak in the rejuvenating Granite Hot Springs, well hidden in the Bridger-Teton National Forest south of Jackson.  Once you've driven along the dirt road and discovered this gem, you can relax in both the natural hot springs and the artificial pool, and feel your cares slip away.  You can even visit in the winter (although you'll need to get there by snowmobile, dog sled or ski), when the water temperature is a balmy 112 degrees!  Once you fall in love with the healing power of the hot springs, you may find even yourself booking one of the many seasonal campsites available here.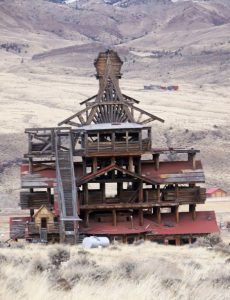 Smith Mansion
Looking like something that was haphazardly assembled by a very drunk yet remarkably ambitious architect, Smith Mansion in Cody has to be seen to be believed.  It's a compilation of wooden staircases and terraces rising one on top of the other high into the sky, and it was the home of Lee Smith, an engineer and builder.  Not satisfied with the basic log house he had built for his family, Smith continued to build more and more, adding on a balcony here, an extra floor there, until his obsessive building resulted in a divorce.  Even then, Smith didn't stop – until he fell to his death in 1992 while working on his never-to-be-finished masterpiece.  While the house has been empty since, his daughter (Sunny Smith Larsen) is trying to preserve the amazing site; you can drive by, or contact Sunny to volunteer your time or make a donation – maybe you'll even get a tour in the process!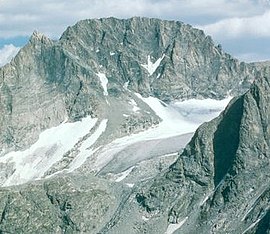 Gannett Peak
Believe it or not, Wyoming's highest peak – at a dizzying 13,804 feet – is one of its best-kept secrets.  It's called Gannett Peak, but because its famous counterparts in the Grand Tetons receive most of the mountain attention in this state, you may not have even heard of it.  Gannett Peak is also considered one of the most difficult peaks to climb in the whole country.  So if you're up for the challenge, and want to work for some serious bragging rights, head to the Bonney Pass and follow the trail – you'll see more than one glacier along the way, and of course, breathtaking views for days!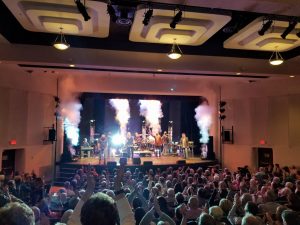 WYO Theater
Unless you live in the Sheridan area, you may not be familiar with WYO Theater, formerly known as The Lotus, where you'll be transported back to Vaudeville times.  Dating all the way back to 1923, WYO Theater was one of the first such theatres in Wyoming, and it's now the oldest running Vaudeville theatre in the state.  In its almost 100 years, the theatre has seen a lot of changes, from Art Deco remodeling to its stint as a dude ranch and its most recent reopening in 1989.  Nowadays, visitors sit back and enjoy a variety of entertainment, including big bands, plays, opera, and film festivals.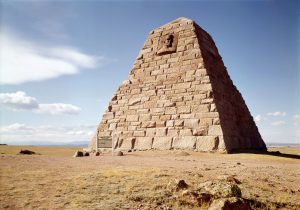 Ames Brothers Pyramid
We bet you didn't know that there's a giant pyramid in Buford, Wyoming.  In the mid-1800s, the Ames brothers, Oliver and Oakes, who both worked for the Union Pacific Railroad, had the idea to build the first transcontinental railway.  But thanks to unscrupulous business dealings, the brothers became associated with scandal.  So, a monument was erected in their honor to try to polish their reputations, in the form of a pyramid standing 60 feet tall.  The pink granite pyramid stands in a remote spot a few miles off Interstate 80, and you'll need to access it by a dirt road.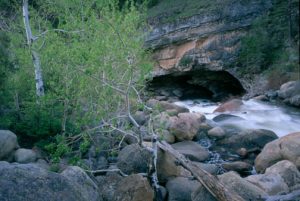 Sinks Canyon State Park
Where the Popo Agie River disappears underground at the base of the southern Wind River Mountains, you'll find Sinks Canyon State Park.  Part of a spectacular ecosystem that ranges from conifer forests to foothills to alpine habitat, Sinks Canyon boasts a dizzying variety of flora and fauna – plus of course those impressive canyon walls!  Come here to explore the magical caves, or just to get away from it all in what can only be described as pristine wilderness.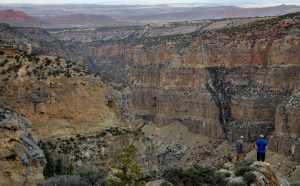 Red Gulch
If you're looking for a prehistoric encounter off the beaten path, you won't find a better fit than Red Gulch, in Big Horn County.  Examine the magnificent, colorful rock walls for the remains of dinosaurs and other extinct animals that used to roam here – you'll even find footprints in the track here, from millions of years ago.  This site was just discovered in the 1990s and remains one of the best-kept secrets in all of Wyoming.  There aren't any guides here, and not much in the way of infrastructure, but all the better to imagine yourself back in the Jurassic!