Florida
Feeling Lucky? Five Great Casinos Just Next Door
The best spots in Florida to get your gaming on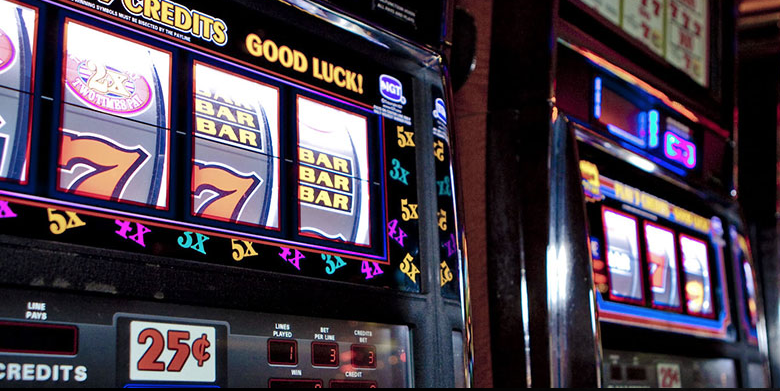 When most people mention the state of Florida, there are several things that might come to mind. Central Florida is the top family vacation destination in the country, and it is also home to the most famous theme parks in the world. Florida is also where you will find dozens of beaches, and each and every one is different. Miami is a city that has a reputation for being a bit of a party city, and it is also considered to be one of the most attractive cities in the country. Some people think of strange news when they think of Florida because the state certainly has had its share of unusual occurrences. For many people, Florida is simply paradise. One thing that most people do not really think about when they think of Florida is gambling, but there are plenty of casinos in the state. It is a thriving industry, and one that is gaining popularity. Here are five of the best casinos that Florida has to offer.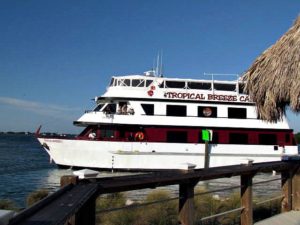 Tropical Breeze Casino
Port Richey, FL
If you are looking to have a little bit of adventure while at the casino then Tropical Breeze Casino could be for you. It is not only a casino, it is also a day cruise. There are departures daily, the time depends on the season and the day of the week. You can play blackjack, roulette, 3 card poker, Let It Ride, War 21, and craps. Each table has a $5 minimum. There are also close to 100 slot machines, and there are video poker machines as well. All guests must be at least 18 years of age to gamble, and the drinking age is 21. There is food available for sale, and sometimes there will be special promotions that include free breakfast or a free drink. Casual attire is allowed, but guests are asked to refrain from wearing flip flops or tank tops. No cameras of any kind are allowed, including cell phone cameras.

Big Easy Casino
Hallandale Beach, FL
There are no actual tables at Big Easy Casino, but that does not mean that there isn't plenty to do. There are over 900 slot machines, some of which are located in a dedicated non-smoking area. There are virtual blackjack and roulette machines as well. If it's poker that you're looking for, you'll want to check out the Big Easy Poker Room, which has over 30 tables. All levels are welcome, and there are tournaments that are free to join. Regular visitors will want to join the Krewe Club, which is a tiered system where members climb to the next tier to receive more benefits. Big Easy Casino is also the home of a greyhound racing track. Big Easy Casino is open 9:00am-3:00am on Monday through Thursday, and 24 hours on the weekends.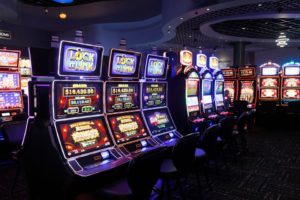 Gulfstream Park
Hallandale Beach, FL
Located just a few minutes from Big Easy Casino you'll find Gulfstream Park. The history of Gulfstream Park dates back to 1939. It is still a popular track for horse racing, with dozens of famous horses having run the course. Gulfstream Park is also home to a casino that is open year-round. There are close to 800 slot machines, 64 of which are high stakes. There are also 20 live-action tables for poker. Gulfstream Park offers perks such as free coffee or soft drinks if actively playing, and there are screens so that you can play and watch the race at the same time. There are 20 different dining options at Gulfstream Park, including well-known names such as Brio Tuscan Grille and Yard House. There is also bowling and karaoke on property. Good Luck Player's Card Club offers plenty of extra perks.
Victory Casino Cruises
Cape Canaveral, FL
For a casino adventure that you will never forget, you might want to head to Cape Canaveral. That is where you will find Victory Casino Cruises. They sail twice daily, seven days a week. There are four decks on the ship, and there is so much to do that you will not get bored. There are 600 slot machines and 27 casino gaming tables. There's blackjack, craps, roulette, Mississippi Stud, Let It Ride, Sportsbook, Bingo, and more. There are specials and entertainment, and plenty of other fun. Victory Casino Cruises even offers smoke-free cruises, in which no smoking is allowed anywhere on the ship. There is a full restaurant and also lounges, and drinks are free while you play. All guests must be at least 18 years old, and the drinking age is 21. Frequent cruisers will want to sign up for the Victory Card, in which members can earn points that will increase their benefits.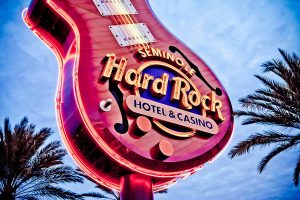 Seminole Hard Rock Hotel and Casino Tampa
Tampa, FL
Arguably the most famous casino in the state of Florida is Seminole Hard Rock Hotel and Casino Tampa. There seems to be a little bit of everything here, and some people say that it rivals the casinos in Las Vegas. It is the sixth-largest casino in the world, and it is open 24 hours a day. At Seminole Hard Rock Hotel and Casino Tampa, you'll find a whopping 5,000 slot machines. Some of them are located in smoke-free rooms. There are also 110 gaming tables. A few of the games that are available are Texas Hold'em, Asia poker, 3 card draw poker, and there are many, many more. For those who really feel lucky, there is a private High Limit Table Games Room. There's much more than just gambling going on at Seminole Hard Rock Hotel and Casino Tampa. There are restaurants that feature both fine dining and casual dining. If you'd like to relax and unwind, visit the Rock Spa & Salon. Being a Hard Rock location, there are world-class live concerts. When it's time to crash, you can sleep in style. Seminole Hard Rock Hotel and Casino Tampa is a winner of the prestigious AAA Four Diamond Award and has won the award several years in a row.