Indiana
Hoosier Favorite? These Indiana Sights Are Worth Seeing
5 must-see attractions in our state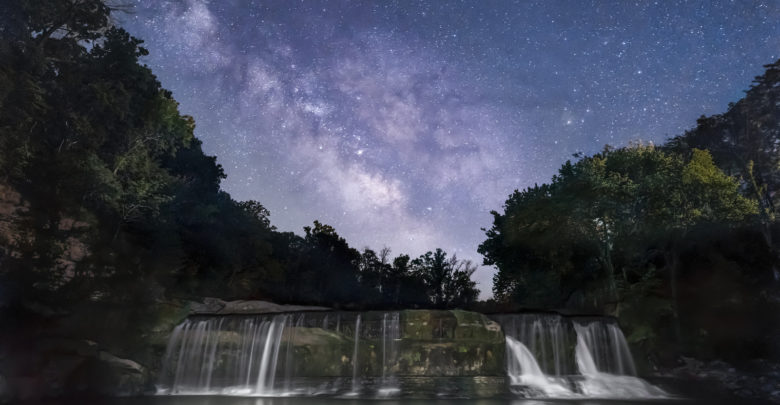 The Midwestern region of the United States is a popular destination for travelers of all ages thanks to a wide range of metropolitan cities, beautiful landscapes and environments, and tons of attractions and entertainment to enjoy. Indiana, in particular, is a wonderful state to spend time in and many have been traveling to it since it officially became the nineteenth state in 1816.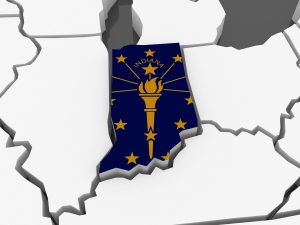 The state is home to an array of natural environments including lowlands and coastal areas along Lake Michigan in addition to large cities including Indianapolis and Fort Wayne. Those who travel to Indiana have much to enjoy, and while there are plenty of amazing experiences to have, some are so amazing that they cannot be missed. From National Forests and locations that share the beauty of nature and its animal inhabitants to museums and more, there is much to enjoy in the state.
Here are five must-see attractions for any person spending time traveling throughout Indiana!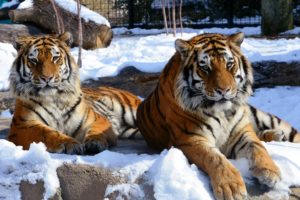 Indianapolis Zoo
Travelers of all ages who find themselves in the wonderful city of Indianapolis, Indiana should plan on spending the majority of one day exploring an amazing location that combines wonderful habitats and animal exhibits with a mission of conservation. The Indianapolis Zoo originated in the 1940s with newspaper columnist Lowell Nussbaum who wrote of his wish to have a zoo in the city. After years of dreaming and planning, the original location of the Indianapolis Zoo opened its gates in 1964 but eventually moved locations in the late 1980s as the need for more space continued to grow.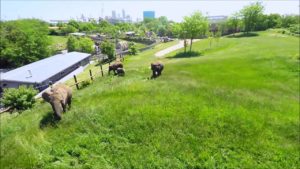 Those who visit the Indianapolis Zoo today can enjoy animals including African elephants, Alaskan brown bears, cheetahs, dolphins, flamingos, zebras, penguins, orangutans, ostriches, and more. In addition to the regular animal habitats and exhibits, visitors can also enjoy special rides and experiences including animal feedings, a shark touch pool, playground, carousel, and roller coaster. With so much to see and enjoy at the Indianapolis Zoo, those who visit should definitely plan on dedicating the better part of a day to seeing all that the location has to offer.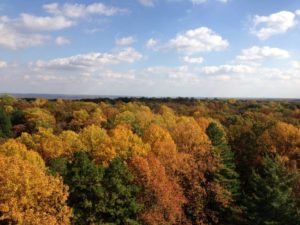 Hoosier National Forest
Those who are looking to enjoy the natural beauty and environment of Indiana should plan on visiting a gorgeous forest run by the United States Department of Agriculture Forest Service. Hoosier National Forest was established in 1891and heavily focuses on conservation, restoration, and maintenance of ecosystems, watersheds, landscapes, and more. Spanning over nine counties, the location is more than two hundred thousand acres in size and features the perfect combination of unique natural features and recreation.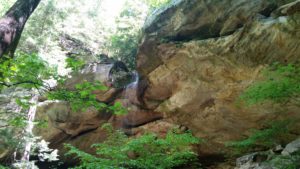 Visitors to Hoosier National Forest can explore Hemlock Cliffs, the Wesley Chapel Gulf, Rickenbugh House, and Pioneer Mothers Memorial Forest in addition to enjoying local wildlife and stunning scenic views. Hoosier National Forest also features campsites, hiking trails, horseback riding, bike trails, fishing, and more, making it the perfect location in Indiana to enjoy the beauty of nature.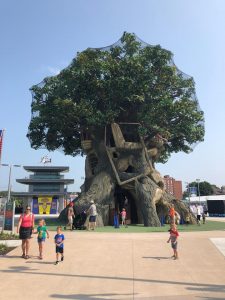 Children's Museum of Indianapolis
The city of Indianapolis is also home to another wonderful attraction for families with young children to enjoy. The Children's Museum of Indianapolis was founded in 1925 by Mary Stewart and is the largest children's museum in the world with over thirty acres of exhibits highlighting sciences, history, arts, and more. The museum is home to over twelve thousand artifacts and objects in its collection and many of them are on display in permanent exhibits and others rotate in temporary exhibits.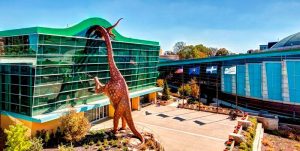 Those who visit the Children's Museum of Indianapolis can enjoy interactive and engaging exhibits including All Aboard which looks at the history and mechanics of rail travel, Dinosphere where visitors can watch archaeologists clean bones, Take Me There: China where visitors are immersed in the culture and history of the country, and National Geographic Treasures of the Earth where the tomb of pharaoh Seti I has been recreated. Small visitors are also sure to love the interactive elements of the ScienceWorks and Playscape exhibits, making the Children's Museum of Indianapolis a wonderful attraction to enjoy.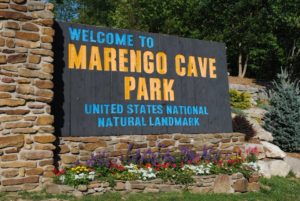 Marengo Cave U.S. National Landmark
Southern Indiana is home to an amazing natural wonder just north of the Kentucky border that travelers simply must enjoy when in the state. Marengo Cave U.S. National Landmark is located in the town of Marengo and was first discovered in 1883 by Blanche and Orris Hiestand, two children who set out to explore a nearby sinkhole and instead discovered something incredible. Opened for public viewing later that year, Marengo Cave has been amazing guests ever since and officially became a U.S. National Landmark in December 1984.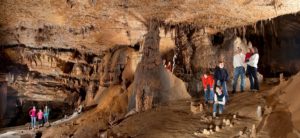 Visitors to the site today can enjoy two different tours that explore various parts of the cave. The Crystal Palace tour brings guests on a forty-minute walk through large rooms with formations and flowstone deposits and the Dripstone Trail is an hour-long tour that explores the Penny Ceiling, totem pole stalagmites, and soda straws. There are also a variety of experiences that visitors can also sign up for that allow them to experience Marengo Cave in exciting ways, even crawling and getting pretty dirty in places! Marengo Cave U.S. National Landmark is a must-see attraction when traveling throughout Indiana.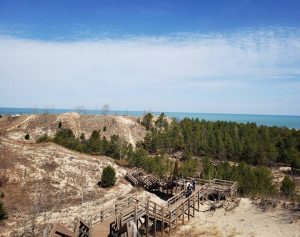 Indiana Dunes National Park
Another amazing location that showcases the natural beauty and environment of Indiana can be found in the town of Chesterton along the shores of beautiful Lake Michigan. Indiana Dunes National Park officially became a National Park in 1966 and spans fifteen acres of diverse landscapes and structures including beaches, wetlands, and forests which offer a stark contrast to the highways and busy industrial locations found just down the road. Travelers can enjoy hiking trails, bird watching, boating, biking, and more allowing them the opportunity to enjoy all that the National Park has to offer. In addition to the natural beauty found in Indiana Dunes National Park, there are also a variety of experiences for visitors to enjoy including dining, shopping, entertainment, recreation and more making it the ideal location to relax and unwind when spending time in Indiana.