Indiana
Check Out These Uniquely Indiana Locations
The 9 top spots in the state for photographers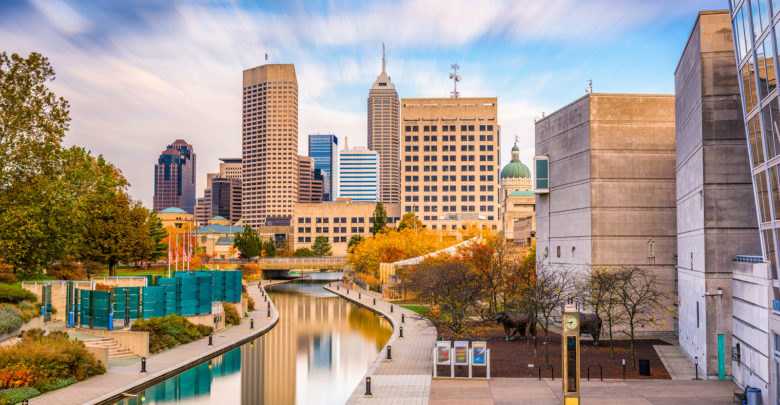 The state of Indiana is full of unique and beautiful locations that are just begging to be photographed.  If you're a shutterbug, you've definitely come to the right place!  Indiana is blessed with stunning natural beauty, including cascading waterfalls, mysterious and elaborate cave systems, panoramic lake views, and towering sand dunes.  But the photo opportunities certainly don't end there.  There are plenty of human-made photographic marvels here, too, from picturesque lighthouses and antique canals to ancient earthworks and even hauntingly beautiful ruins.  So grab that camera, and start exploring!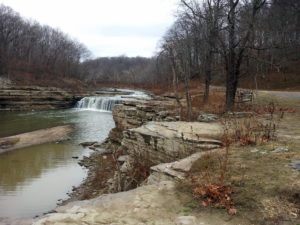 Cataract Falls
What photographer can resist the call of a cascading waterfall?  Visit Cataract Falls in Lieber State Recreation Area, southwest of Indianapolis, to take a look at the state's largest waterfall (by volume).  This site actually encompasses two sets of waterfalls, about a mile apart, with a trail connecting them (you can also drive between the sites).  While you're here, don't miss the lovely covered bridge, built in 1876, which is the only remaining covered bridge in the county.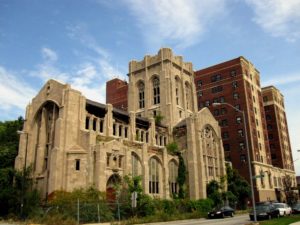 City Methodist Church
Surprisingly, you don't have to travel across the Atlantic to have a photoshoot at a neo-Gothic church ruin!  Head to City Methodist Church, in Gary, for some stunning shots of this 9-story church, built in the early 1900s.  It has now fallen into ruin, which for many people only adds to its haunting beauty.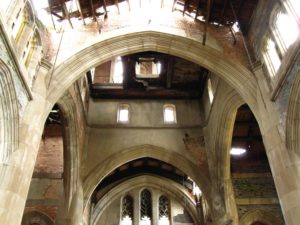 Plenty of movies and tv shows have used City Methodist Church as a filming site, and it's proven popular as a site of Goth weddings.  The City of Gary issues permits for photographers for several locations, including this site.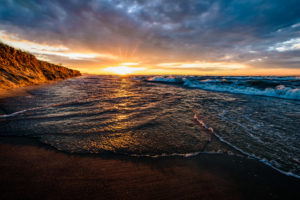 Indiana Dunes
With more than 70 miles of trails and 15 miles of coastline, Indiana Dunes is one of the best playgrounds for photographers in the state.  Rolling sand dunes rise dramatically from the beautiful shores of Lake Michigan, beckoning explorers, sun seekers and even bird lovers, who come for the more than 350 species of birds who call this paradise home.  Get lost in the marshy wetlands, snap some perfect beach shots, or climb to the top of a dune and be rewarded with a panoramic view.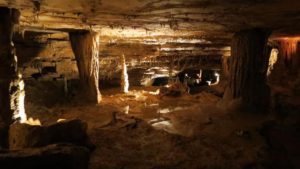 Marengo Cave
There are only 4 caves open to the public in Indiana, and Marengo Cave, which conducted its first tour almost 140 years ago, is one of them – and it's a photographer's dream.  Various movies have been filmed here over the years, which isn't surprising given the cave's stunning formations, many of which have fun names like "cave popcorn", "draperies" and "soda straws".  There are two tours available to visitors; they cover different sections of the cave, so if you're aiming to snap the most spectacular cave photos around, consider taking both.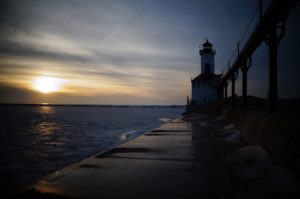 Michigan City Lighthouse
We're suckers for lighthouse photography.  If you are too, you'll want to head to Michigan City Lighthouse, built more than a century ago on the shore of Lake Michigan.  The views of the lake are magnificent here – if it's a clear day, you may even be able to see the Chicago skyline – and the lighthouse itself has become an icon of Michigan City.  The unique catwalk once used to access the lighthouse was saved from demolition by local citizens, and the pier is the perfect spot for fishing or watching the sunset.  Amazingly, this famous structure is still in use as a lighthouse today.  Be sure to come during business hours to take some shots of the beautiful interior.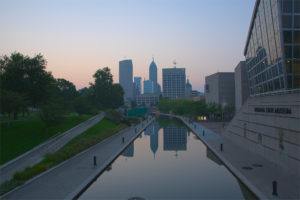 Indiana Central Canal
Recently refurbished, the Indiana Central Canal in Indianapolis is a must for photographers.  The canal was originally built around 200 years ago, but we can't imagine it ever looked prettier than it does today!  You can follow the canal on foot just like the locals do by taking the Canal Walk, which provides plenty of breathtaking views of the city's skyline and architecture.  Or take to the water in a pedal boat for some photographs with a completely different perspective.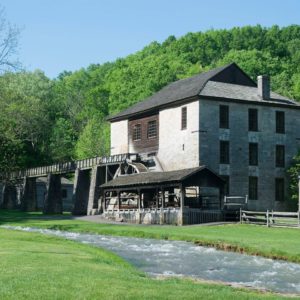 Spring Mill State Park
If you like a healthy dose of history with your state park, then you'll love photographing Spring Mill State Park, in southern Indiana.  The natural beauty of the park, with its rolling hills and its underground sinkholes and caves, is reason enough to visit.  But the restored Pioneer Village is the real star here.  You can check out more than 20 structures from the 1800s, including the Grist Mill, built in 1817 – which still works.  An idyllic setting and beautifully restored historical buildings?  Sounds like a match made in photography heaven!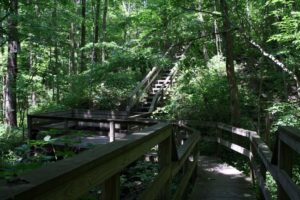 Mounds State Park
Bet you didn't realize you could visit the remains of an ancient civilization in Indiana!  Mounds State Park, east of Anderson, contains ten earthworks that archaeologists tell us were built by the Adena-Hopewell people more than 2000 years ago.  These earthen mounds seem to have been used for religious ceremonies, to view the stars.  Today, you can visit the park to photograph all of its natural beauty, and marvel at the ancient civilizations that created and used these mysterious earthworks.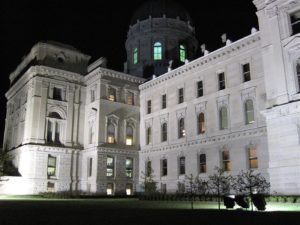 Indiana Statehouse
You'd be hard-pressed to find a more beautiful subject for a photoshoot in all of Indiana than the architecturally exquisite Indiana Statehouse.  It was completed in 1888 in the neoclassical style, and the state government has been housed here ever since.  Luckily, the public is also allowed a peek inside these gorgeous walls!  You can take a guided tour of the grandiose interior during the week, or drop by anytime to admire and photograph the limestone columns, imposing dome, and pleasing symmetry of the exterior to your heart's content.