California
Your California Bucket List
Here's a list of some of the amazing things to see and do across the Golden State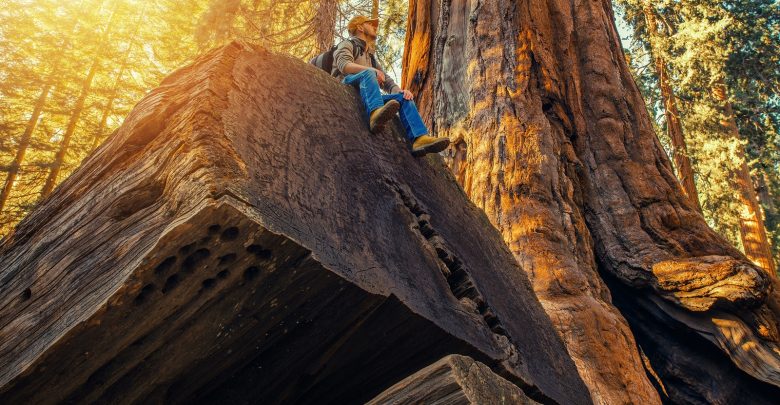 Many people like to travel to new destinations with a bucket list in hand that includes things they hope to experience, eat, drink, do or see once they arrive at their destination. California is a great vacation destination to approach with a bucket list because of all there is to do. You can literally keep adding things to your list and never be able to see or do all that the Golden State has to offer. Here are a few items to have on your California bucket list—for first timers anyway.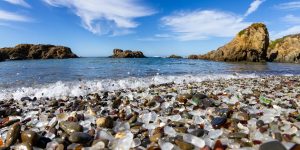 See the rounded glass at Fort Bragg.
In MacKerricher State Park near Fort Bragg, you can be among the nearly 1,200 people who visit the beach each day during the summer to take a look at the rainbow glass that covers the beach. The piles of glass along the beach are the result of years of dumping garbage into an area of coastline near the northern part of town. The glass becomes rounded as it is worn down by salt water. Who knew pollution could be pretty?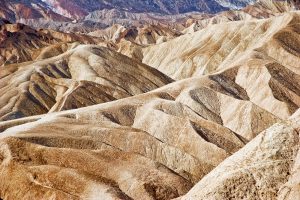 Visit Death Valley.
Death Valley National Park holds the title for the driest and lowest spot in North America and for the hottest spot on planet earth. The hottest air temperature ever recorded was in Death Valley at Furnace Creek on July 10, 1913. On that day, temperatures soared to a record 134 degrees Fahrenheit (57 deacKerricher, Laguna grees Celsius). And though Death Valley gets a bad rap for its heat and hostile environment, it's important to note that it's the summertime temperatures that get so high—over 120 degrees during the daytime and dipping only into the 90s at night. But Death Valley National Park is also home to colorful badlands, many snow-covered peaks, sand dunes, canyons and more, as well as more than hospitable temperatures in the winter and spring. Visit www.nps.gov/deva for more information about Death Valley National Park and all there is to do while you're there.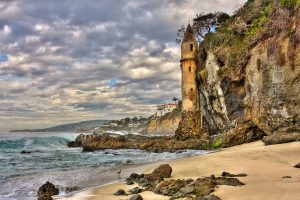 Take a look at Laguna Beach's mysterious pirate tower.
An old tower stands at the base of a cliff in Laguna Beach. It's known as "La Tour," or "tower" in French. The castle-inspired tower stands 60 feet tall and was built in 1926, as was a house at the top of the bluff. The tower was used as a way to get from the house to a stretch of Victoria Beach below. Inside the tower is a wooden spiral stairway. The tower is privately owned, so visitors are reminded not to try to go inside the tower and not to attempt to climb up or down the tower.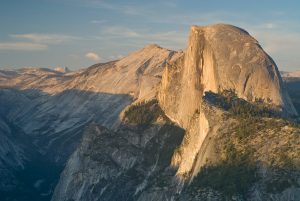 Hike to Half Dome at Yosemite.
Half Dome is an iconic summit at Yosemite National Park. It rises nearly 5,000 feet above the Yosemite Valley and over 8,800 feet above sea level. The hike involves a 16-mile round trip, and when cables are in position—usually Memorial Day through Columbus Day—you'll need a permit to complete your climb. Request yours at www.recreation.gov. The summit affords hikers beautiful vistas of Yosemite all around them.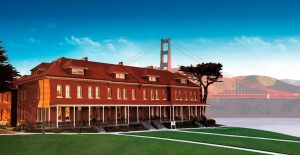 Visit the Walt Disney Family Museum.
Walter Elias Disney is one of the lesser mentioned geniuses of our time. But the Walt Disney Family Museum in San Francisco exists to tell Walt's story of growth from a farmer's son in Marceline, Missouri, to the bearer of one of the most recognized names in the world. Ten different galleries tell the story of Walt, his career as a cartoonist and animator, his efforts in the war, the undermining of Walt thanks to a contract loophole, the birth of Mickey Mouse, the creation of the first full-length animated film and the vision behind what would become the Disney Parks. Admission is $25 for adults, $20 for seniors 65 and better, $20 for students (with valid ID), $15 for youth ages 6 to 17 and free for kids ages 5 and under. Visit www.waltdisney.org for more information about the museum, its location and hours of operation.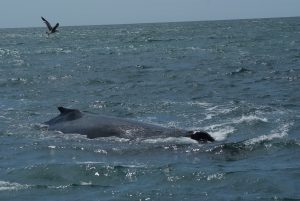 Watch the whales at Monterey Bay.
Take a trip to Monterey Bay, but don't come if you don't have your camera. Enjoy a day full of Humpback whale sightings—water breaches, tail throws and more. Some of the majestic creatures even jump up out of the water before crashing back down into the waves. There are multiple sightings each and every day, so don't forget your camera (and bring a back-up, just in case).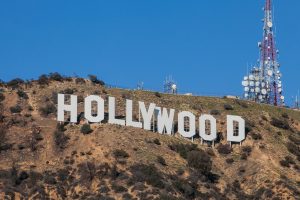 Hike to the Hollywood sign.
Upon your first experience in Los Angeles, make plans to hike to the Hollywood sign. Wait—can you really hike to the nine letters on the hillside? The short answer is yes, you can, but we're not sure you'd actually want to. Seeing the sign for the first time is pretty glorious in its own right.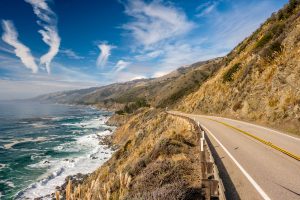 Go road-tripping up (or down) the PCH.
No matter which direction you travel along the Pacific Coast Highway, you're guaranteed views of some of the most scenic and pristine beaches in California. Highway 1 also gives travelers amazing views of sunsets and coastal towns along the roadway. Along the Pacific Coast Highway, you'll travel through San Francisco, Big Sur, Carmel-by-the-Sea, San Luis Obispo, Malibu, Santa Monica, and Laguna Beach.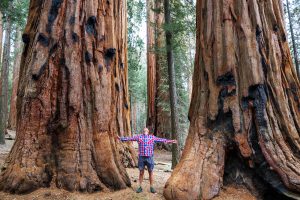 Measure yourself against the California Redwoods.
Redwood National Park in Crescent City, California opened to the public in 1968. And until you're actually, physically there, the Redwoods' massive size and grandeur are simply unfathomable. Redwood National Park is not only home to the world's tallest trees; it also encompasses 40 miles of rugged coastline. Make a day of it at Redwood National Park and enjoy outdoor activities, scenic vistas, hiking and walking trails and more.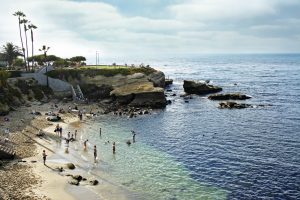 Frolic in the water at La Jolla Cove.
You'll be in good company if you do. Sea lions are always up for doing the same. La Jolla Cove is a protected area, and for this reason, no boogie boards, surfboards or flotation devices are allowed here. La Jolla Cove is the perfect place for snorkeling, swimming, and diving. You might even see leopard sharks, yellowtails, rays, and colorful garibaldi.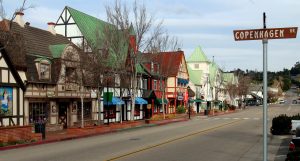 Visit Denmark without ever leaving California.
The town of Solvang, California was settled by Danes in 1911, and to this day, it retains much of its Danish heritage and charm. Fewer than 6,000 people live in this Santa Barbara County town, but there's plenty to see and do. Visit historic churches, try Danish pastries, take a Segway tour, attend a wine tasting, shop more than 150 boutiques and dine at more than 35 different restaurants. Have a taste of Denmark and never leave North America!