California
Tips for Enjoying Spectacular Days at the Beach in Southern California
How to have a world-class day on our world-famous coastline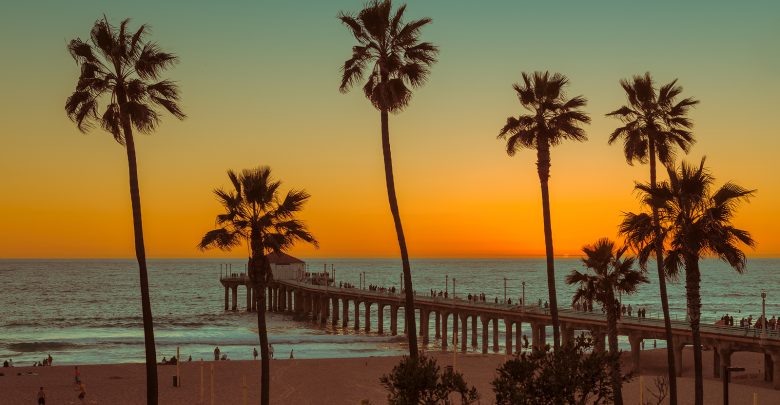 Perhaps the very best thing about a visit to SoCal is the opportunity to experience all the amazing beaches the area has to offer. Southern California beaches are incredibly beautiful, and most offer a wonderfully laid-back vibe that's perfect for a vacation. Additionally, many of these beaches have been featured on your favorite TV shows and movies, meaning they'll probably look familiar.
Considering you'll be treated to the some of best surf, sunsets, and coastal towns in the US, you can bet that your SoCal beach trip will be a complete success that's well worth repeating again and again.
All that said, as you'd expect with any vacation destination, there are some things you may want to know before you go. Luckily, by reading this article you should be pretty well set and ready to enjoy an awesome trip to an incredible beach.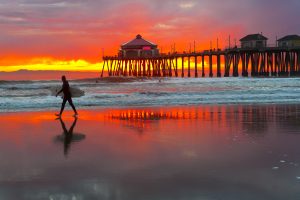 Visit the Favorites…
Obviously, you're going to want to visit some of those iconic Southern California beaches, such as Huntington Beach, Newport Beach, and Crystal Cove.
Sure, these beaches might get a little bit crowded, but that's because they're amazing places to visit. The waters are clear, the sand is clean, and you'll never run out of things to do thanks to the many bike rentals, surf lessons, and other offerings for tourists found at these beaches.
…And the Hidden Gems
Although the popular beaches are wonderful, you may also want to make time for some of the area's hidden gems. These include such beaches as Crescent Bay Beach and Lost Winds Beach, which are amazing places to go for a peaceful and relaxing beach visit.
Just be sure to pack a lunch and plenty of entertainment from home, because you won't find many vendors on these less-populated beaches.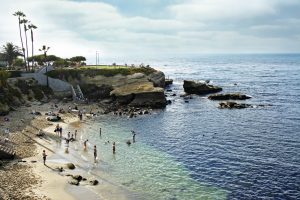 Check Out Surrounding Cities
The beaches are wonderful of course, and in many cases they are the main draw. That said, while you're in the area, you may as well check out the amazing cities and towns that surround SoCal's beaches.
Many of these towns feature adorable boardwalks, delicious dining, and fun and unique shopping options. Some of our favorite beachside cities in Southern California are San Clemente, Oceanside, and Costa Mesa.
Wear Sunscreen
Even on the cooler winter days, the southern half of California is rarely lacking in sunshine. This is wonderful because it means almost any day is a good day for the beach. However, it also means that sunscreen is a necessity. Even if it doesn't feel all that hot outside, go ahead and slather some on.
It's better to be safe than to run around with a painful burn for the rest of your trip.
Go During Off Season
Speaking of winter days, we highly recommend planning your beach getaway for the offseason, especially if you plan to hit those super popular beaches mentioned above. This doesn't have to mean visiting in the middle of winter, but planning for a fall or early spring visit is going to be your best bet.
An off-season visit will ensure you get the best prices on hotels and activities, and it'll help you avoid the often enormous crowds that fill the beaches during the most popular times of year.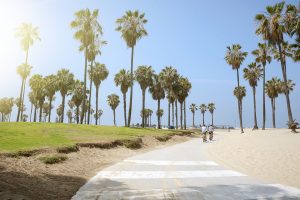 Look at the Weather Forecast
As mentioned above, cloudy, rainy, and dreary days are rare in SoCal. That said, they do happen on occasion. Additionally, considering that the average high in December, January, and February hovers right around 65 degrees (F), you could be looking at some cooler days depending on when you visit.
For those reasons, you'll want to keep an eye on the weather. Never assume that just because you're in the southern half of the state that the weather is going to be ideal for swimming.
Check for Special Deals
Many times it's possible to get special deals on such things as local dining options, surfing lessons, and/or surfboard rentals. This is especially true during the offseason, but really these deals can be found almost any time of year.
For this reason, we highly recommend checking Groupon, LivingSocial, and other deal sites in the weeks leading up to your trip. You might be able to score an awesome deal and squeeze even more fun into your beach days.
Let the Wildlife Be
One of the coolest things about California beaches is the fact that so many animals call them home. This is amazing because it means you can get up close and personal with such creatures as crabs, starfish, clams, and seagulls. If you're lucky, you may even get to hang around some sea lions, and those who visit during the right time of year even have a chance at seeing some whales swim by!
This is awesome of course, but it's important to keep in mind that you are in these creatures' home. Therefore, you must be respectful by admiring the animals from afar. For your safety as well as theirs, never touch a wild animal, and always avoid feeding them.
Ask the Locals
No matter where you roam, the locals are always going to know the best things to see, do, and eat in the area. This stands true in SoCal beach towns, meaning it's always a good idea to ask a local his or her opinion on things. Want to get a coffee? Ask a fellow beachgoer where they like to head on a daily basis. Not sure which beach to head to? Ask the store cashier. Most people are happy to share their expertise, and oftentimes this is the best way to find those amazing gems.
These are our top tips for visiting the beaches of Southern California. Use these to plan your next beach getaway, go in ready to have a good time, and you can rest assured it'll be an absolute blast!