Missouri
Experience the Natural Beauty of Missouri
Here are 9 adventures you'll love in our state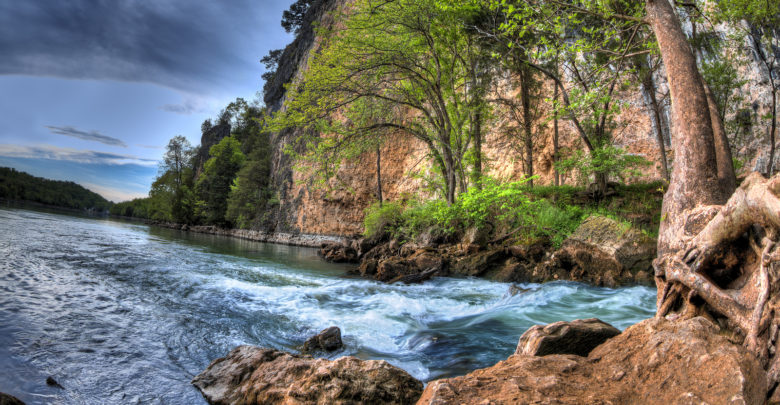 Missouri is an outdoor paradise. With rivers carving through the state, natural wonders abound above and below the surface. Check out some of the most beautiful and unusual spots Missouri has to offer during your next road trip.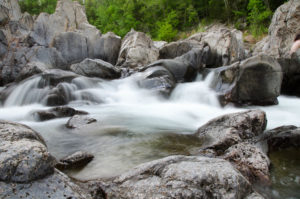 Johnson's Shut-Ins State Park
Head to southeast Missouri to experience nature's jet tub. This natural phenomenon is caused when a river flows through a valley to a more resistant rock — in this case, granite and rhyolite, which doesn't erode as quickly as the rock formations upriver. The resistance narrows the flow of the river and creates a "shut-in." This particular shut-in is the perfect place to take a dip, sit on a natural rock ledge and let the water flow across your shoulders. Besides swimming, you can camp, rock climb and hike the park.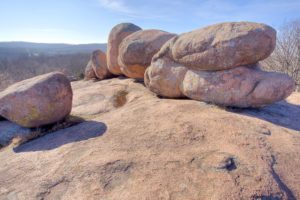 Elephant Rocks State Park
As the name suggests, there are some big rocks at Elephant Rocks State Park in southeast Missouri. The name comes from a particularly impressive line of granite rocks that date more than 1.5 billion years and are lined up like an elephant train. The largest of these rocks is 680 tons! The Braille Trail is a great way to see many of the park's rock formations. The kids will love climbing these rocks and jumping from one elephant to another.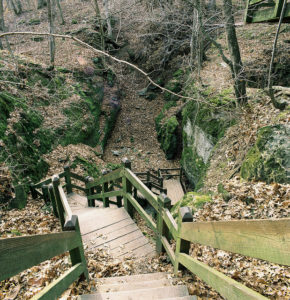 Devils' Icebox
Just south of Columbia, you'll find Rock Bridge Memorial State Park. Besides the park having some of the state's prettiest hiking trails, it is also home to the Devil's Icebox with its rock bridge, sinkholes, a spring, and underground stream. The water that flows through this area is slightly acidic which eats away at the bedrock. The icebox comes into play because it is always a cool 56 degrees. Be sure to wear appropriate footwear and check in with the park regarding any restrictions before heading out on your hike.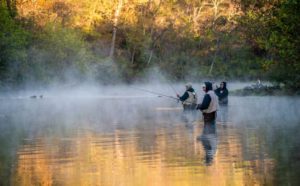 Bennett Spring State Park
Take time to explore Bennett Spring State Park and the 100 million gallons of crystal clear water that gushes from the spring daily. Once a popular fishing and camping spot for farmers as they waited for their grain at the area's flour and grist mills, it serves the same purpose today, minus the working mill. It is a haven for first-time and seasoned fishermen. Anglers cast their lines along the spring branch while others camp, canoe and hike in the 3,000-plus acre park.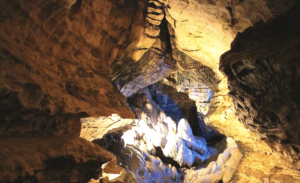 Mark Twain Cave
Located in Hannibal, this cave was explored by a young Samuel Clemens, which then inspired him as he wrote The Adventures of Tom Sawyer as author Mark Twain. The cave has more than 250 passageways and is fun for the entire family.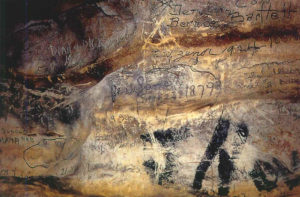 Tours of the cave incorporate plenty of stories of the old west. One such story is that of Jessie James who took refuge among its tunnels. He signed his name and dated it September 22, 1879, just three days before his death.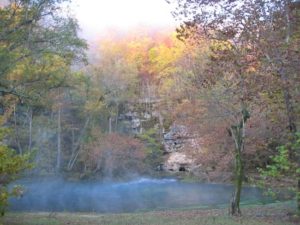 Big Spring
One of the world's largest springs, Big Spring releases more than 286 million gallons of water on a daily basis. It was also one of Missouri's first state parks, but the people of Missouri donated it to America to enjoy as part of the Ozark National Scenic Riverways. Underground passageways carry water from 45 miles away, which surfaces at the spring. The equivalent of 70 tons of dissolved limestone is carried through the spring daily and gives the Big Spring its distinctive color.  Visitors can enjoy camping and picnicking in the park.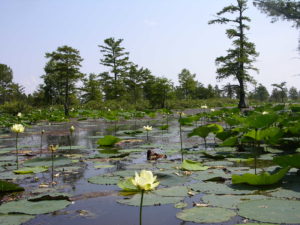 Mingo National Wildlife Refuge
Mingo National Wildlife Refuge is the largest remaining tract of bottomland hardwood forest in southeast Missouri. The Mingo Swamp and adjacent hills are nestled in a linear basin formed in an ancient abandoned channel of the Mississippi River.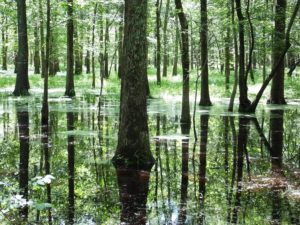 The refuge includes 7,730 acres of federally designated wilderness and an abundance of native plants and wildlife. Mingo offers wildlife observation on a seasonal 20-mile auto tour route, hiking, canoeing, fishing, hunting, and environmental educational programs.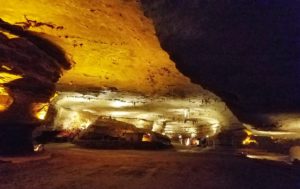 Fantastic Caverns
During the Civil War, John Knox discovered a state treasure just north of Springfield and five miles from Route 66, Fantastic Caverns. He kept it a secret since he didn't want Confederate or Union troops to exploit the cave. After the war, Knox put an advertisement in the Springfield paper asking for explorers. Twelve women from the Springfield Women's Athletic Club were its first explorers.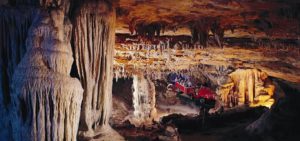 Through the years, the natural wonder was private and public, even being a speakeasy during prohibition. Now a "ride-thru" cave, the delicate ecosystem is preserved deep in the cave where Ozarks Cavefish, the Bristly Cave Crayfish, and the Grotto Salamander thrive.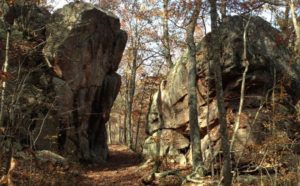 Taum Sauk Mountain State Park
In the Ozark's St. Francois Mountains, near Ironton, the highest point in Missouri, Taum Sauk Mountain, stands at 1,772 feet. Where ancient oceans covered many mountains and landscape in the area, it is believed that Taum Sauk Mountain's peak was an island during Paleozoic times. The park is full of wooded areas and rocky glades, which makes it the perfect place to find solitude while hiking or camping.