Missouri
At Least 4 Reasons KC is Cooler than Other Cities
Here's why we love Kansas City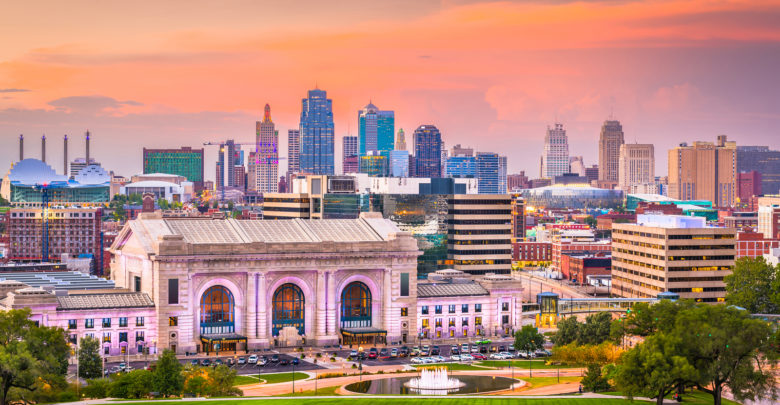 Ask many Kansas Citians, and they will tell you that they like that their beloved KC is underrated. Many people consider Kansas City just a big town in a flyover state. What you may be surprised to find is Kansas City features a beauty not seen in other cities, cultural highlights unique to the area and a history that has helped shape America today.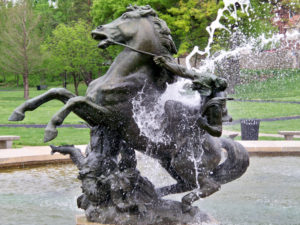 Understated Beauty
The City of Fountains: More than a moniker, Kansas City showcases its love of fountains with more than 200 throughout the city. It is said it is second only to Rome for the number of fountains that spring forth. Initially started for purely utilitarian purposes – water for horses and other animals – the fountains began to be highly decorative. Now forty-eight of these 200-plus fountains are publicly owned and spring to life on Fountain Day every spring.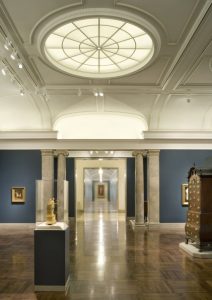 Cultural Gem
Kansas City boasts some of the best art museums and performing art centers in the country. Nelson-Atkins Museum of Art showcases art from around the world, modern, contemporary and ancient. You can't help but grin when gigantic shuttlecocks in the museum's front lawn greet you. The nearby Kemper Museum of Contemporary Art houses Andy Warhol, Georgia O'Keefe and Jackson Pollock. You'll also find new artists, dinner with the artist opportunities and the museum fosters children's creativity with camps and lessons.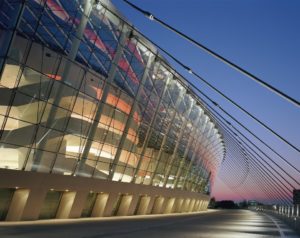 The Kauffman Center for the Performing Arts is recognized as one of the 15 most beautiful concert halls in the world. Attracting some of the world's most renowned performers and entertainers, the Kauffman Center for the Performing Arts is home to the Kansas City Ballet, Lyric Opera and Kansas City Symphony.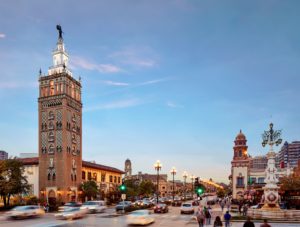 One cultural fair that shouldn't be missed is the Plaza Art Fair. Encompassing city blocks of Kansas City's iconic Country Club Plaza, the Plaza Art Fair showcases more than 250 artists for the 250,000 art-goers. It's a community event with beautiful art, fantastic food and makes for the perfect weekend to usher in the fall season.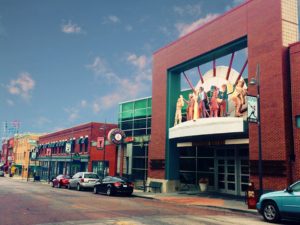 You can't say Kansas City without jazz. Make your way to The Blue Room inside the American Jazz Museum, which is in the "18th and Vine Jazz District," the birthplace of Kansas City jazz. If you're a musician, bring your instrument for the Blue Monday Jam!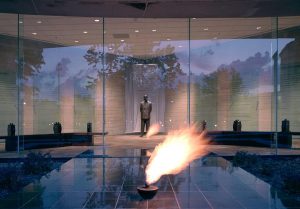 Historical Powerhouse
Starting from the top, stop by the Harry S. Truman Presidential Library in Independence, Mo. Make your way through the Library that marks Truman's years leading up to his presidency, the decisions he made that shaped his time as President and his transition back into a relatively normal public life.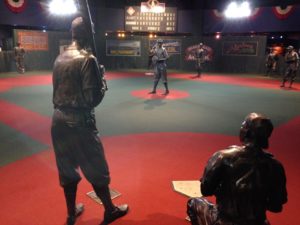 Kansas City and baseball go hand-in-hand. Of course, Kansas City loves its Kansas City Royals, but the Negro League got its start with the Kansas City Monarchs. Jackie Robinson played for the Monarchs when the Brooklyn Dodgers drafted him, integrating baseball forever. Find out the entire history for history buffs and sports fans alike at the Negro League Baseball Museum.
Where else, but Kansas City, will you find a museum dedicated to a steamboat that sank in the Missouri River in 1856, later to be found in a rural field? The artifacts uncovered from the Steamboat Arabia were astonishingly preserved as they had been packed to stock general stores along its route. It's a unique story of discovery, science, preservation and a window into the Wild West's past.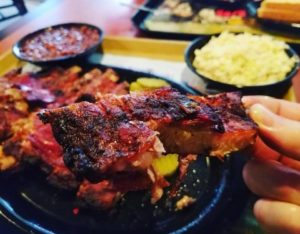 Food Foundation
There's nothing more unique to Kansas City than its barbecue and its burnt ends. It's a serious subject and true connoisseurs will put KC's barbecue against Texas, Carolina or Memphis barbecue any day of the week.
The foundation of Kansas City's barbecue lies with two restaurants – Arthur Bryant's with its ribs and vinegar-based sauce and Gates Bar-B-Q with its friendly, yell at you/greet you over the counter hospitality and phenomenal burnt end sandwich. However, these century-old institutions have competition. One that had humble beginnings in a gas station and has grown to have multiple locations is Joe's Kansas City Bar-B-Que. No matter what you choose, bring an appetite and a wet wipe.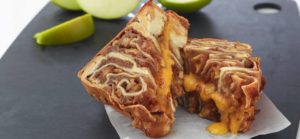 A James Beard award-winning chicken restaurant is found in Kansas City. Stroud's pan-fried chicken has been filling KC bellies since World War II, and it's worth every calorie. Strawberry Hill Povitica has called Kansas City home since 1903 when Slavic immigrants settled in the area. This 113-year-old, family-owned company makes its intricately filled sweet bread with pride everyday. Extremely heavy, you can feel the deliciousness in its weight and taste the family tradition as it melts in your mouth.
Kansas City may be smack dab in the middle of the country, far away from the major coastal cities, but there is no doubt it packs a punch. Visit the City of Fountains and figure out what you think is cool. Full of pride about their city, Kansas Citians will welcome you with open arms … and, quite possibly, burnt ends.