Texas
BBQ Wars: 4 Smokehouses that Dominate Dallas
Big D has maybe the best options to choose from when it comes to big, mouth watering, meaty goodness.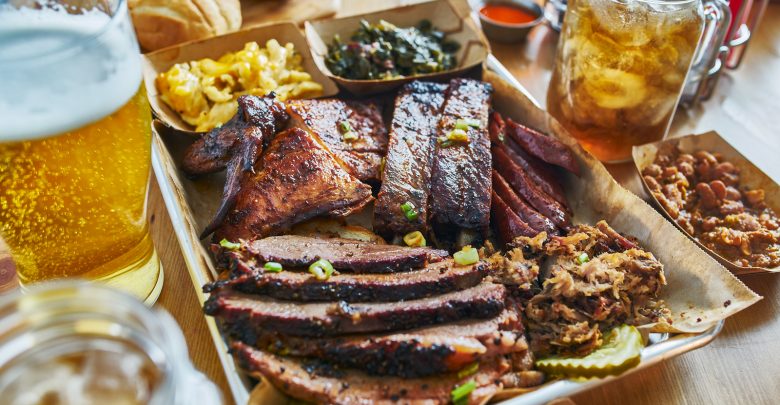 Dallas, though much more metropolitan and gastronomically diverse than it was a few decades ago, still has plenty of room to embrace its old-school BBQ roots. The following restaurants are listed in no particular order, and each has plenty to offer in terms of deliciousness. These four smokehouses do seem to dominate the Dallas area, and if you ask any local, they'll probably give you one of these four names. Try them all, and then decide which one you think is best!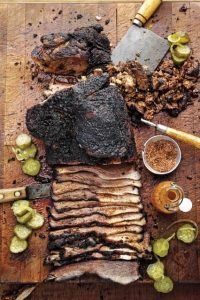 Smoke
Tim Byres began working in the food industry at age 14, and over the next few years, he dabbled in Asian food as well as "Modern Texas Cuisine." Through working with Stephen Pyles, the "father of Modern Texas Cuisine," Tim began to find himself intrigued by the cooking of the Old West – the simplicity of meat cooked over wood and fire. After a bit of research throughout the deep South, learning more about what it means to cook barbecue with wood, Tim opened Smoke.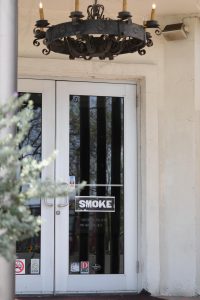 Smoke embraces nostalgia and southern hospitality. It is a trip back in time to the Wild West. Their food is locally and regionally sourced, and has won many awards, including being listed on Food & Wine's "Best Bacon Burgers in the US." Smoke is a bit more upscale than the other barbecue restaurants on this list, but they have more variety. Appetizers include "butcher block fries," oysters, foie gras, and more. Plates consist of brisket, hog, ribs, clams, chicken, pork chop, rib eye steak, and their famous "The Big Rib." Their menu features the classic BBQ sides like coleslaw, collard greens, and mac n' cheese.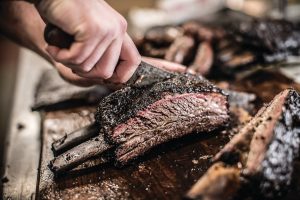 Pecan Lodge
This joint has roots in Abilene, but it's a Dallas staple. Inspired by his grandfather's ranch in Abilene and the memories of cooking with his grandparents, Justin founded Pecan Lodge. What started as a shed at the Dallas Farmer's Market is now its own brick and mortar, complete with a line of customers out the door every weekend. Pecan Lodge also does catering as well as private events.
Some of the highlights from the menu include the "Hot Mess," a jumbo sea salt-crusted sweet potato filled with barbacoa, chipotle cream, cheese, butter, and green onions and the "Pitmaster," a sandwich with brisket, pulled pork, sausage, slaw, barbecue sauce, and fresh sliced jalapeños. Of course, their brisket, beef ribs, pork ribs, pulled pork, and handmade sausage are equally incredible.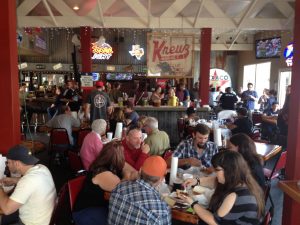 Lockhart Smokehouse
Jill Grobowsky Bergus grew up surrounded by the world of cooking. The Kreuz Market, a renowned Texas barbecue restaurant, belonged to her grandfather until he passed it on to his sons in the 80s. Jill spent her first few years married to her husband in New York, but Texas barbecue seemed to be calling out to them. Fast forward to now, and Lockhart is one of the most delicious and successful barbecue restaurants in Dallas – perhaps even in Texas.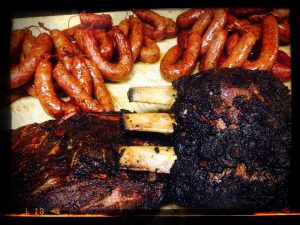 The menu ranges from chicken to turkey to pork chops to brisket. Sides include baked beans, slaw, and their signature spicy mac n' cheese. Their sauce is dispersed throughout the restaurant in large containers with pumps, so you have access to as much sauce as you could ever want. Lockhart serves its barbecue until it runs out for the day.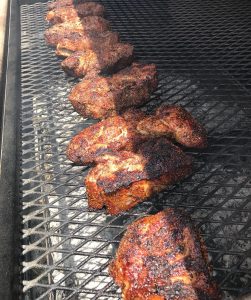 Cattleack Barbecue
After a career in disaster restoration, Todd David turned his hobby into his job by starting Cattleack Barbecue. Cattleack is named after the car brand, Cadillac, as an homage to the car's high quality. This place is in a unique location – you have to know what you're looking for to find it, and it has unique hours. It is only open Thursdays and Fridays from 10:30 AM – 2 PM and every first Saturday of the month from 10:30 AM – 2 PM. In 2018, they were voted top BBQ in Dallas by Texas Monthly.
Cattleack's mantra is "Branded the Best." Their menu lives up to their mantra. You can order brisket, pork ribs, sausages, beef ribs, pulled pork, turkey, or chopped brisket a la carte or as a sandwich. Sides include loaded baked beans, classic potato salad, homemade coleslaw, mac n' cheese, cheesy jalapeño grits, and greens. The top menu item would is "The Toddfather" sandwich, a massive combination of brisket, pulled pork, hot link, sauce, and more, making it so large you'll barely be able to fit it into your mouth.