Virginia
This Former President's Estate is One of America's Great Historical Treasures
10 reasons you must see Thomas Jefferson's Monticello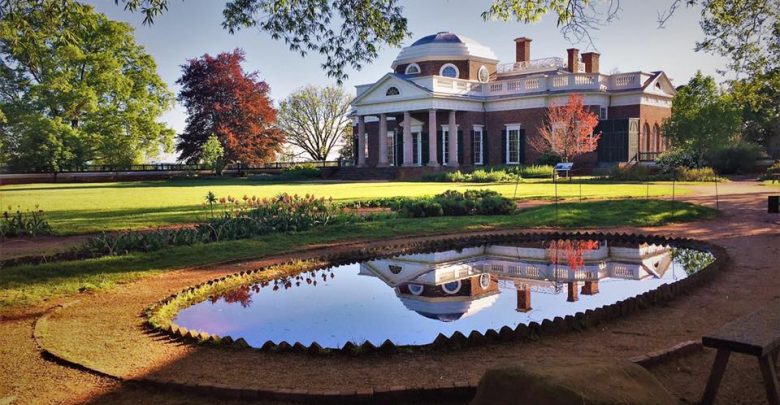 Visiting the home of a past president may not really seem like something one would do on vacation. However, this common assumption is totally inaccurate, especially when it comes to Monticello, the amazing home of Thomas Jefferson.
Not only is this property beautiful, but it's also full of incredible history, as well as super interesting innovations of the time. There are tours of the house and grounds, exhibits throughout the grounds, and plenty to see and do in the visitor center.
We are huge fans of this particular historic Virginia attraction, and highly recommend it to anyone who will be anywhere near the Charlottesville area. In fact, we even drove nearly two hours from Williamsburg to see it. Here's why.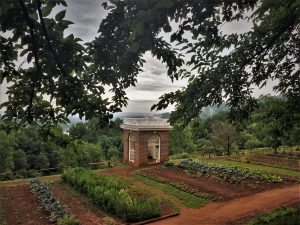 All-Inclusive Ticket
While a tour of Monticello is on the expensive side of things, it's actually a really great value because that one ticket you purchase allows you to see everything on the grounds.
This of course includes the house tour, but also includes a slavery tour, a garden tour, a self-guided tour through the underground slave quarters, exhibits in the visitor center, and entry to the on-property gravesites, including the grave of Thomas Jefferson himself.
Guests can and do spend all day touring this amazing property.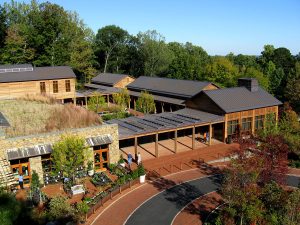 Awesome Introductory Video
The first thing you should do after arriving at the attraction is to check out the introductory video. This is actually quite entertaining even for children, and it does a nice job telling the story of Thomas Jefferson. This, of course, is perfect for those who know nothing about the man or just need a quick refresher before heading up the mountain to the house itself.
Fun, Hands-On Kids Room
Those who are visiting with children will want to make sure to visit the Griffin Discovery Room in the visitor center as well.
This room is an excellent opportunity for kids to touch and play with replicas of items from the past. They can write using a polygraph, explore a slave dwelling, and lay in a bed just like the ones in Monticello. It's a fantastic opportunity to get kids excited about the visit and ensures that they're pulled into the whole experience.
Entertaining and Knowledgeable Tour Guides
After riding a shuttle bus up the mountain, you can head toward the house for your tour. The tour guides are incredible. They really know what they're talking about and can answer pretty much any question you might ask. They also do everything they can to make the tours entertaining, even for the younger guests.
A great tour guide can make or break a tour, and based on our experiences, Monticello only hires awesome ones.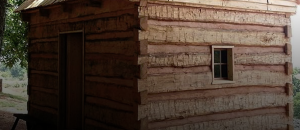 Unbiased Information
Another thing we loved about the tours and the exhibits surrounding the house was the fact that information is presented in an unbiased way. Thomas Jefferson was a man and nothing more. He made mistakes and did some things that weren't right, no matter how you look at it. This information is presented in a very matter-of-fact way, and nothing is hidden away.
Incredibly Touching Exhibits
As most people know, Monticello was run almost entirely by slaves. In fact, Thomas Jefferson had over 600 slaves in his lifetime. This meant there was quite a lot of hardship on this property, and this certainly isn't glossed over.
There are exhibits and tours that share the story of the slaves at Monticello, and these are incredibly eye-opening. The new exhibit on Sally Hemings is particularly touching, and definitely some serious food for thought.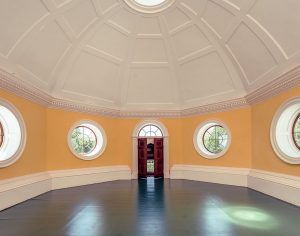 Gorgeous Architecture
Among many other things, Jefferson was an architect, and one of his magnificent works was his home, Monticello. This house is absolutely breathtaking, and the architecture throughout is brilliant. Jefferson was an inspired artist when it came to designing buildings, and it truly shows in the beauty of this magnificent mansion.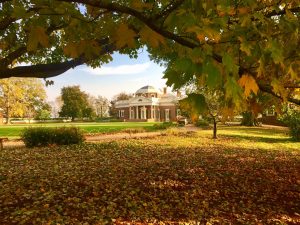 Lovely Grounds
In addition to the gorgeous house that sits atop it, the Monticello property is also beautiful. The views of the surrounding mountains are simply amazing, and strolling the grounds to see the beautifully well-kept lawns and gardens is a must. Make sure to leave some time to slow down so you can truly appreciate the feast for the eyes that this incredible plot of land has to offer.
Awesome Innovation
Jefferson was also a lover of innovation, and this definitely shows throughout his home. During the house tour you'll see some of the most modern technologies of the day, and all of them are super intriguing to look at and think about.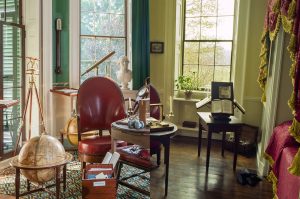 Be sure to check out the polygraph in Jefferson's study room, and don't miss the awesome clock in the entryway. You can actually see even more of this innovation outside by checking out the privies and the kitchen below the house.
Special Events and Tours
As if the amazing day-to-day tours and activities weren't enough, Monticello also hosts a number of special tours and events throughout the year. Therefore, if you're local and looking for a reason to visit multiple times, you can use these events as an excuse. Heck, even if this is your first time visiting you might want to look into some of their specialty options because many of them sound really cool!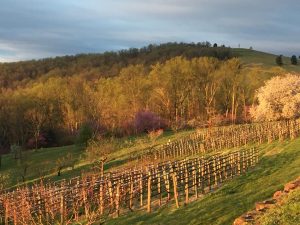 Know Before You Go
Of course, it's always best to be prepared before heading to any attraction. Here are some things you'll want to know before you go to Monticello:
1. There is food available in a cafe at the visitor center, as well as snacks in a shop near the house. Visitors are also welcome to bring food with them, but must keep it contained while in the house.
2. You must arrive at least half an hour before your house tour begins in order to park and catch a shuttle bus in time to meet your group. That said, we highly recommend arriving about 90 minutes ahead of time in order to enjoy the visitor center before boarding a shuttle.
3. No photography is allowed inside the house. However, you may take as many photos as you like outside.
Besides the house tour, your ticket also includes a slavery tour and a garden tour. Do both of these. They run throughout the day and both are fabulous.
We do hope you'll make a point of seeing this amazing historic site next time you're near Charlottesville. You certainly won't regret it!