Texas
Grab DFW by the Horns: 9 Things to Do in Dallas-Fort Worth
Want to hang in DFW for a day or two? We have some thoughts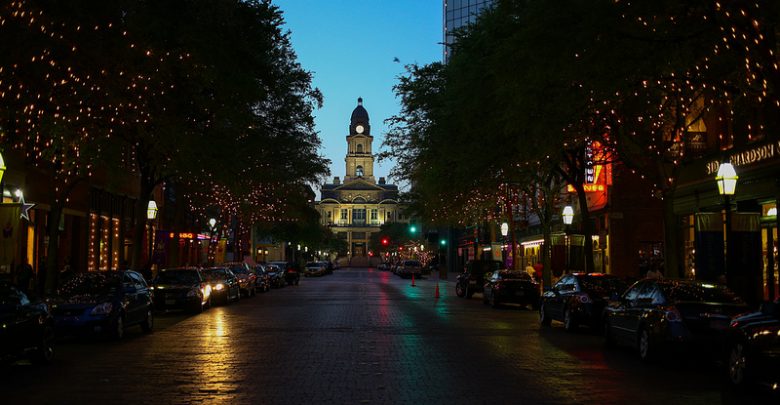 Got time to kill in Dallas-Fort Worth? Fear not, intrepid soul. It's not all concrete and glass, and despite what its neighbors to the south might claim about the "soul tax" paid by locals who live in the DFW area, there are some wondrous sights, sounds and smells in Texas' largest metropolitan area. With a little time, and a little gas, you can check out landmarks, hot spots, and great food. So how about 9 great ideas for spending a day or two in the Metroplex? Let's start in Dallas and then head west.
1. Dealey Plaza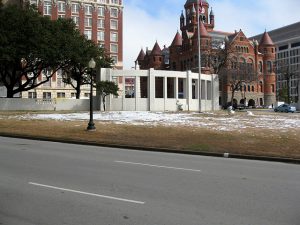 Located in a city park in the West End district of Dallas, Dealey Plaza is the city's most-visited attraction, the site of President John F. Kennedy's assassination on Nov. 22, 1963. The Sixth Floor Museum now occupies the top two floors of the seven-story former Book Depository, plus there are numerous other memorials, exhibits and related information around the area. Today, the street lights and street signs from 1963 are still there, along with other memorable landmarks, including the infamous "grassy knoll."
2. Trinity Groves
Something that most people around America agree on: The food in Texas ain't bad. One of the cooler areas to try out unique local cuisine is this row of highly original eateries. Dubbed by locals as "the restaurant incubator" because of all the innovative cuisine concepts vying for attention and investment, Trinity Groves is a great spot to fill up on more than one type of amazing food.
3. Bishop Arts
One of those older districts undergoing a "coolness renaissance," Bishop Arts is situated in the North Oak Cliff neighborhood, and boasts more than 60 independent boutiques, restaurants, bars, coffee shops and art galleries. No corporate-owned franchises allowed. The tree-lined streets of Bishop Arts are a wonderful place to stroll, sip and shop.
4. Lower Greenville
Did someone ask about bars and restaurants? Both natives and tourists alike head to this popular strip just north of downtown Dallas. Featuring many of Dallas' best bars and restaurants, Lower Greenville is dotted with great bars, a growing array of amazing restaurants, and tons of activity, especially at night. Food, drinks, live music — it's all happening. Check out the historic Granada Theater, a stunning 1946 Art Deco style movie theater that now hosts some of the city's coolest live music shows.
5. Pioneer Plaza
Who doesn't love huge, bronze Longhorns? The second-most popular spot for visitors to the Dallas area, this "herd" of sculptures is an iconic call-back to an earlier time – and begs for you to hop out of the car and at least get a few selfies. Yes, you can pet the bulls.
6. Cowboys Stadium
Traveling westward from Dallas…Hey, what's that big spaceship-looking thing? Even if you're a Cowboy hater, you have to admit, wow, that's a big stadium. Called affectionate names such as "The Death Star" by DFW-area folks, the stadium is impressive, and an amazing place to take in any sporting or concert event. Also, Globe Life Park, home of the Texas Rangers, is right next door, and is one of America's great baseball stadiums.  
7. Sundance Square
"Your favorite downtown in Texas," this area in the center of Ft. Worth spans 35 blocks and is filled with dozens of options for shopping, dining, and entertainment — and fountain fun on warm days. This is a terrific spot to spend some afternoon time, or an evening of food and live music.
8. Fort Worth Stockyards
Just a few minutes from downtown is the Fort Worth Stockyards, where longhorn cattle drives take place twice daily. The stockyards district offers an authentic cowboy experience, and is fun for people of all ages. Celebrating Fort Worth's western heritage, museums, livestock shows, shopping and entertainment make the Stockyards the most Texas of all the Texas things in the DFW area. If you're lucky, you'll be in town during the annual rodeo (America's oldest) — but be sure and wear your hat and boots.
9. (Tie) Billy Bob's Texas / Joe T. Garcia's
Food and drinks? Let's wrap it up here. Either at the nation's most renowned and iconic Country-Western saloon, or at one of the most famous Tex-Mex restaurants in America. The massive Billy Bob's Texas is home to live country music, and those mechanical bulls you're sure to get photographed flying off of. Meanwhile, check out the huge outdoor patio at Joe T. Garcia's for the perfect end to the perfect day in northern Texas.
Of course, we didn't have the space to cover every spot in the Dallas-Ft. Worth area. But this will keep you entertained for a day or two. Enjoy your visit, and let us know what we should add to the list!