Texas
Legendary Venues, Incredible Sights and Sounds: Austin's Music Scene
The Best Live Music Spots in the Texas Capital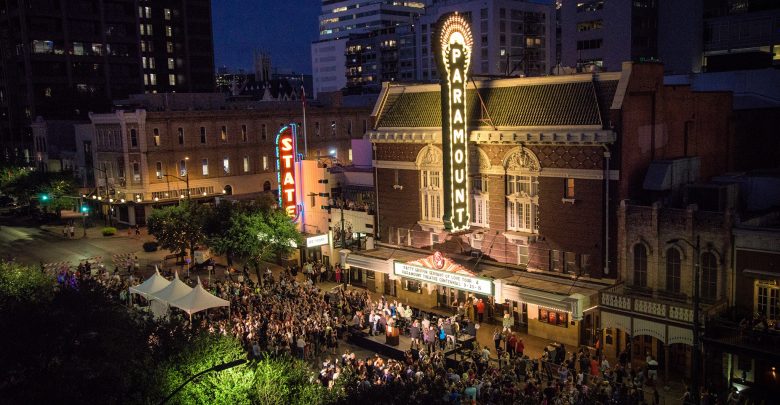 One of the most popular states that travelers love to visit in the United States is Texas thanks to its diverse and entertaining experiences. Those who spend time in the state can enjoy rural farmland, beautiful sand beach coastlines, and several large cities that each have their own unique atmosphere and feel. Austin is the fourth largest city in Texas and was named after Stephen F. Austin who was the republic's first secretary of state and dubbed the "Father of Texas." Over time, Austin has continued to steadily grow in population and popularity and has developed its own culture that features dining, art, and much more. Austin is also home to an amazing live music scene thanks to many different venues of all styles and sizes that are popular locations. Those who find themselves in Austin and are looking to hear live music have plenty of options ranging from modern large venues to more intimate classic settings. No matter what musical mood a person is in, there is sure to be the perfect musical venue for them to enjoy. Here are the best live music spots in Austin, Texas.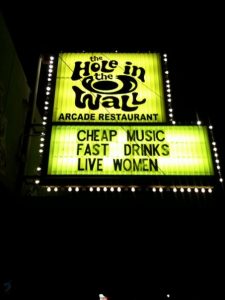 Hole In The Wall
One live music venue in Austin has lasted for decades thanks to its incredible line up of music and commitment to the community. Hole in the Wall opened in 1974 and has since been featuring the perfect mix of up and coming bands and world-famous acts. In addition to great bands, the Hole in the Wall is also a celebrity favorite and over the years the location has seen the likes of Stevie Ray Vaughan, David Byrne, REM, Lyle Lovett, Natalie Portman, Jenny Lewis, and Rilo Kiley. Featuring a small and intimate feel with a fully stocked bar, pool tables, and more, the Hole in the Wall is an iconic live music venue in Austin that is sure to remain popular for years to come. Some upcoming shows include artists such as Sleepspent and Shadow Ministry.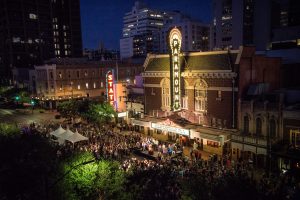 Paramount Theatre
A live music venue in Austin that is so iconic and beloved by artists and concert-goers alike recently celebrated its one-hundredth birthday. The Paramount Theatre opened in 1915 as a vaudeville house but quickly changed to become a movie palace. It wasn't until 1976 that live music was reintroduced to the venue and big names in the industry have been playing ever since. The historic theater is also home to the iconic backstage "Artist Wall" where performers are encouraged to sign their names and recognizable signatures include Kenny G, Miles Davis, BB King, Billy Joel, Emmylou Harris, and more. Some upcoming shows include artists such as k.d. lang, Graham Nash, Indigo Girls, and John Butler Trio.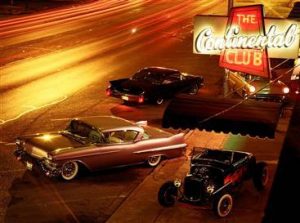 The Continental Club
Another live music venue in Austin also features a rich history that firmly solidified its popularity and place in the town's musical history. The Continental Club opened in 1955 and over the years have been many different venues including a supper club and a burlesque club. It wasn't until the 1970s and 1980s that the location began to gain popularity as a music venue and soon was host to prominent acts of the time such as Stevie Ray Vaughn and Social Distortion. With an atmosphere and décor that combines modern amenities with the charm and nostalgia of the era it was founded in, visitors are sure to love catching an act at The Continental Club. Some upcoming shows include Black Joe Lewis, the Rayo Brothers, Money Chicha, and Magnifico.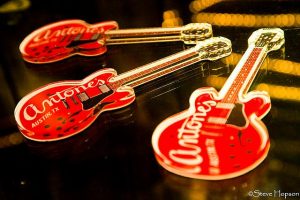 Antone's
One music venue in Austin was founded by an individual who at the time fell in love with the blues in his sandwich shop downtown. Antone's opened its doors in 1975 and was headed by Clifford Antone whose love for the blues propelled the venue into making history and establishing itself as the top location for musical acts to visit when in Austin. Over the year, performers such as Ray Charles and James Brown graced the stage, and Antone's is considered to be one of the best blues-centered venues in the country. Some upcoming acts that concert-goers can enjoy include Flow Tribe, the W.C. Clark Blues Revue, Swimming with Bears, Curtis Harding, and Robert Walter's 20th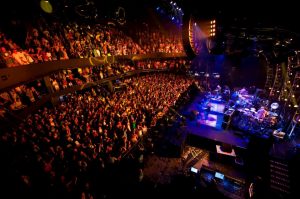 The Moody Theater
A modern live music venue in Austin is home to a very popular and beloved PBS series. The Moody Theater is the home of Austin City Limits and hosts over one hundred concerts each year. Connected to the W Austin Hotel & Residences, this location takes on a modern design and décor and the exterior of the building is a sleek square with several glass windows and open-air staircases. Austin City Limits has featured some amazing performing artists in the pasts, and those who find themselves in Austin simply must visit the iconic Moody Theater and enjoy a live show. Some upcoming artists who will be performing include Gov't Mule, Buddy Guy, Trombone Shorty, Robert Plant, Simple Minds, and Willie Nelson.