Texas
5 Great Day Trips Near Dallas
Get the kids in the Family Truckster and check out these fun places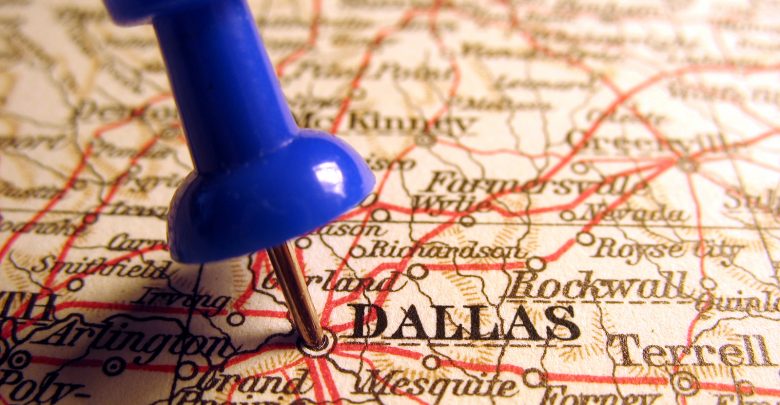 The state of Texas is one of greatness. Greatness in people, in culture, in experiences, and in sheer size. The Lone Star State boasts 268,820 square miles of hill country, prairies, metropolitan areas, and even mountains. It's one of the only states in which you can drive more than ten hours and STILL be in the same state. We Texans measure trips in hours—rather than in miles—especially when traveling from one city in Texas to another. Take for example one of the longest city-to-city trips you can make in Texas: Marshall to El Paso—787 miles over 13 grueling hours. Because Texas is so vast, we often like to keep our traveling to day trips—and Texas offers several day trip destinations sure to keep you entertained. Let's look at 5 of the best to take near the Dallas area.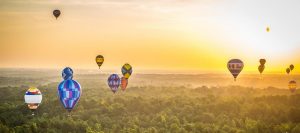 1. Dallas to Longview
Longview lies 127 miles east of Dallas, and the two-hour trip is well worth your time. Not only does the East Texas town offer outdoor fun like zip-lining and trampoline parks, but it's also home to several breweries and wineries. They operate here in Longview and many are open to the public for tours and even sampling! If you're not a native Texan, you might not have heard of Longview, but this city of nearly 105,000 residents boasts several art galleries, a performing arts center, a symphony and even a ballet. If you're looking for more relaxation than adventure and culture, Longview's got you covered with golf courses and hot air balloon rides as well.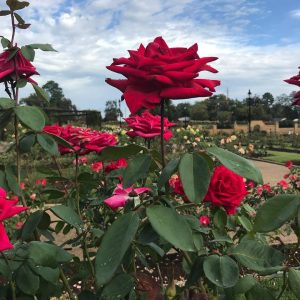 2. Dallas to Tyler
The city of Tyler is situated 100 miles east of Dallas, and via Interstate 20, you'll make it there in just an hour and a half, which will give you plenty of time to talk to the family about all there is to do once you get to the Rose Capital of America. Tyler is known for its roses—they are sold on the streets in several areas of the city. Tyler is home to the largest municipal rose garden in the country—the Tyler Rose Garden. In the spring, visitors flock to the Tyler Azalea Trail—a walking tour of Tyler's most amazing, expansive and beautiful residential gardens. Tyler State Park is a visitor favorite with watersports, picnic areas, campgrounds, hiking trails and more. And if you're looking for even more outdoor adventures, Lake Tyler and Lake Tyler East are your go-to spots for a fun-filled day in the great outdoors.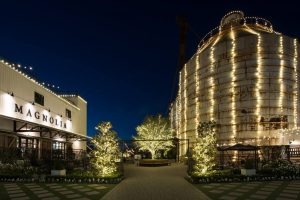 3. Dallas to Waco
You don't have to be a native Texan to know about a city of 137,000 called Waco (pronounced way-co), just 95 miles south of Dallas. That's because Waco has become quite popular with tourists thanks to HGTV's Fixer Upper, starring Chip and JoAnna Gaines. The Gaineses own Magnolia Market at the Silos, which has become a must-stop for travelers passing through Waco. The Market has something for everyone—big open fields for the kids to play in, a home décor store, multiple food vendors and two enormous grain silos which make the perfect backdrop for souvenir photos. If you're not up for the crowds at the Silos, Waco offers the 3-story Dr. Pepper Museum at the Artesian Manufacturing and Bottling Company. Dr. Pepper was bottled in Waco, Texas, from 1906 to the 1960s. The museum showcases many Dr. Pepper-themed exhibits and also houses an old-fashioned soda fountain.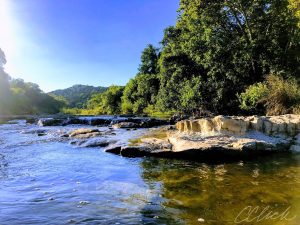 4. Dallas to Glen Rose
Is yours a family of explorers? This is the perfect day trip destination for you! Glen Rose—the Dinosaur Capital of Texas—sits just 75 miles southwest of Dallas and offers fossils, footprints, and fun for the whole family. Pack a picnic lunch and head to Dinosaur Valley State Park, where you can see footprints from dinosaurs in what is now the Paluxy Riverbed. At the Dino World Museum, visitors can take in the life-size dino replicas and fossils. And at the Fossil Rim Wildlife Conservation Center, you can take a driving tour and learn all about endangered and threatened species from different parts of the world.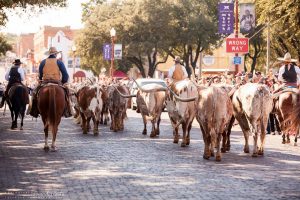 5. Dallas to Fort Worth
Think of Fort Worth as Dallas's twin city—fraternal twins, though, not identical. The Dallas metro area and the Fort Worth metro area are commonly referred to as the DFW metroplex, and while the two large cities share some similarities, there are several ways in which they are different. Each is considered a bustling metropolis, but Dallas tends to be more hustle-and-bustle, while Fort Worth maintains a slower pace. The two cities are so close in proximity, that as soon as you've left Dallas proper, you're just about to the easternmost suburbs of Fort Worth. A day trip to this city of 874,000 will reward every member of your family. The award-winning Fort Worth Zoo is home to over 5,000 different animals and also has a splash pad and train for the kids. In Fort Worth's downtown cultural district, you'll find art galleries and museums of different kinds. Grab your cowboy hat and boots and head over to the Stockyards National Historic District where you can take in a rodeo. There's so much to do in Fort Worth—you might want to make it a two-day trip instead!