South Carolina
In South Carolina, These Off-the-Grid Locations Will Take You Away from it All
The Palmetto State has plenty of unusual spots to experience something new...or nothing at all.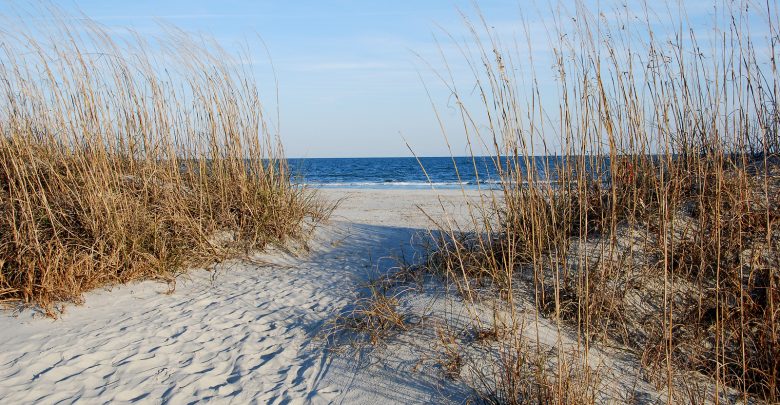 Let's face it: for most of us, it can be next to impossible to unplug ourselves from all of the devices that connect us to the rest of the world and keep us glued to our screens.  If you're ready for a break from all of that, South Carolina has plenty of places where you can get away and enjoy some truly peaceful moments with loved ones.  Whether your idea of "off-the-grid" encompasses a weekend immersed in nature, an afternoon at a secret beach, or maybe a day exploring South Carolina's abandoned towns, there's an escape with your name on it!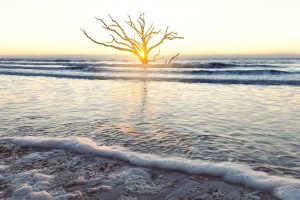 Botany Bay
You won't soon run out of things to explore at Botany Bay Plantation Heritage Preserve, on Edisto Island.  With nearly 5000 acres to explore, this is a vacation unto itself.  Grab a free guide as you pass by the information booth to help you tour the preserve.  You can spend time exploring the miles of stunning, undeveloped beachfront that will leave you breathless.  You'll see a graveyard of dead trees along the shore, created by erosion, and it's a hauntingly beautiful sight.  Beachcombers will delight in the astonishing array of scallops, oysters, sand dollars, whelks, mussels, and sea stars to be found here – just be aware that collecting shells isn't allowed (which is why there are so many to be seen here!).  Take time to explore the wildlife found in the preserve, which thrives because this is a protected, undisturbed area.  You may find loggerhead sea turtles, the least tern, the painted bunting, and the summer tanager.  Don't miss the majestic oaks and resurrection ferns that give the whole place a surreal, almost prehistoric vibe.  There's no better way to experience what South Carolina's earliest settlers would have experienced – now, that's an off-the-grid escape!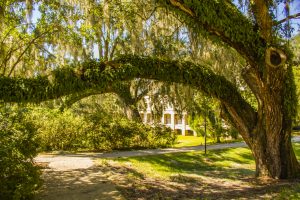 Mepkin Abbey
It's hard to get more off-the-grid than a historic, working abbey!  Mepkin Abbey was established in 1949 by the Roman Catholic monks of Gethsemani in Kentucky, on the site of an old plantation on the Cooper River, in Moncks Corner.  The monks here still dedicate their lives to spiritual study, and they welcome visitors to join them.  You can enjoy a guided tour, take a stroll through the monks' beautiful public gardens, purchase products from the abbey's farm, take-home arts and crafts made by the monks themselves, or even join a retreat program to really unplug and escape the rat race.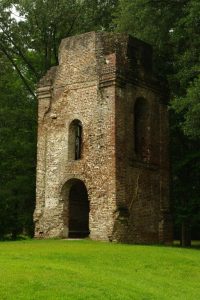 Dorchester: South Carolina's Abandoned Town
Abandoned towns never cease to captivate us, and if you love getting away from it all by getting lost in the ruins of a formerly thriving town, head to Dorchester, South Carolina's abandoned town.  Dorchester's history goes back to 1696 when it was established as the state's third settlement.  The village quickly grew, and soon had a school, library, church, a wharf and boat-building facilities, dozens of homes, a monthly fair and weekly markets, and even a fort on the river.  By 1748, Dorchester's population was 3815, many of whom were slaves.  The town's population began to dwindle as settlers relocated to Georgia or to nearby Summerville; during the Revolution, the British burned the fort and drove away most of Dorchester's remaining residents.  The site declined, and the Great Charleston Earthquake in 1886 destroyed many of the buildings, leaving the rest to decay and be reclaimed by nature.  Today, the former town is part of a state park, and you can visit the abandoned ruins and read displays that depict what life was like in this once booming town.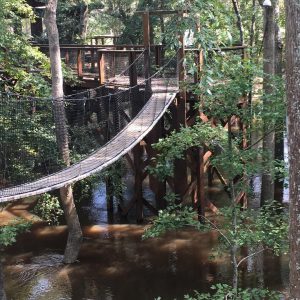 Canopy Walk
If you like your off-the-grid experiences with a side of adrenaline, look no further than Lynches River County Park in Coward.  There are a whopping 676 acres for you to explore here, all outdoors.  There's a canopy walk here that gives you a bird's-eye view of the surrounding treetops, and portions of the walk will take you more than 50 feet off the ground!  This raised boardwalk isn't for the faint of heart, and it uses more than one swinging bridge that will definitely test your mettle.  Along the way, stop at the educational signs to learn more about the local flora and fauna.  While you're here, you can prolong your escape by camping, hiking, canoeing, geocaching, and visiting the splash pad and Discovery Centre.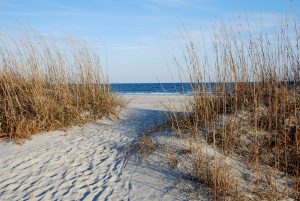 Dresden Beach
There's a timeless appeal to a "hidden beach", and while you'll have to hunt a bit for Dresden Beach in Hilton Head, your efforts will be well rewarded!  To get here, walk through Dresden Beach Park (a playground) on Bradley Beach Road.  You won't see the ocean right away, but keep walking down the boardwalk through the marshes and you'll soon find the gleaming white sands of Dresden Beach.  Pretty as a postcard, the beach is rarely busy, thanks to its secretive location, and it has a ton of space for beach towels, chairs, and umbrellas.  The waves here are typically gentle, making it an ideal destination for families with small children.  There are lots of amenities here and even a lifeguard during the summer.  So pack your sunscreen and your flipflops and head to Dresden for an off-the-grid beach like no other.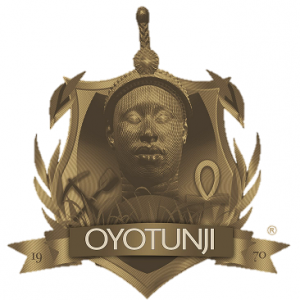 Oyotunji African Village
If your idea of getting away from it all is escaping to a remote African village, you're in luck!  We bet you didn't know that there's an authentic Yoruba village in the swamps of Sheldon, South Carolina, just waiting to be explored.  Founded back in the 1970s with the goal of reviving and celebrating African culture, it's called Oyotunji, and it's the oldest authentically African village in all of North America.  Dozens of residents live here, and they live by a mix of the Yoruba and Fon ways of life.  You'll see West African traditional clothing and housing, as well as courtyards and open-air shrines.  Residents are, of course, not museum artifacts and they've come to use indoor plumbing and electricity, but they aim to live simple lives rooted in their traditions.  You can visit a traditional bazaar here and support the village by purchasing various items made by Oyotunji's residents, including jewelry, clothes, arts and crafts, and herbs.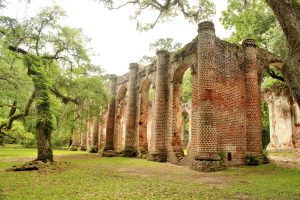 Old Sheldon Church Ruins
While you're in Sheldon acquainting yourself with Yoruba culture, make sure you stop by another off-the-grid location: the Old Sheldon Church.  Built more than a century ago, the site has had quite the troubled history.  The stunningly haunting Gothic arches that you'll see were part of the original structure on this site, built in the mid-1700s.  Almost completely destroyed by the British in the American Revolution, the remains lay abandoned until the church was rebuilt in 1826.  But during the Civil War, the church was burned down once again.  This time, it wasn't rebuilt, but its ruins remain to this day as a poignant – and utterly beautiful – reminder of the past.  You can wander among the church's ruins and the remains of old graves at your leisure.