South Carolina
South Carolina is Amazing! 13 Places You Should Plan to See This Year
Beaches, parks, gardens and other natural wonders you have to see to believe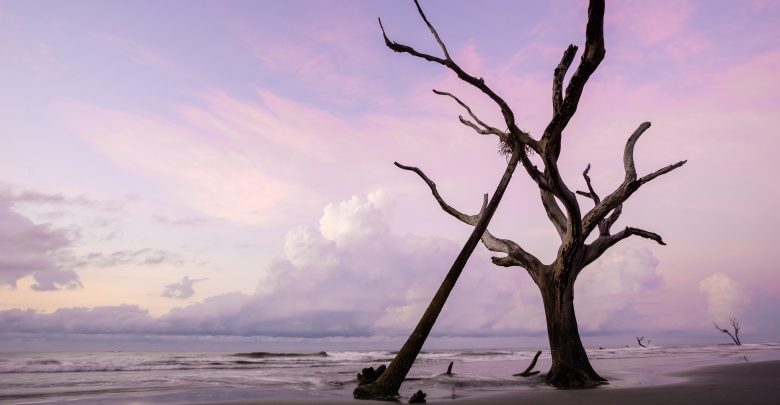 It may come as a surprise to some, but South Carolina is a super interesting place full of some seriously awesome attractions and natural wonders. Wondering what there is to do in your state? Below are our favorite amazing things there are to see and do in the beautiful Palmetto State.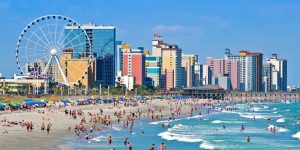 #1: Myrtle Beach
If you've yet to visit Myrtle Beach, it's high time you did. Sure, this might be a super touristy area, but it also has some super fun things to see and do. The Pinball Museum, for instance, is a great place to spend an hour or two, while the gorgeous beaches in the area are wonderful for playing or relaxing.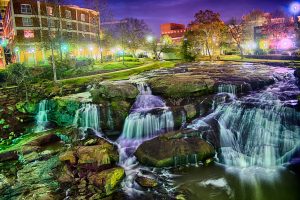 #2: Falls Park on the Reedy + Greenville Zoo
Home to the awesome Liberty Bridge, Falls Park on the Reedy is a wonderful spot to add to your South Carolina bucket list. This lovely park offers numerous walking paths, beautiful art to admire, and even some on-site eateries. The gardens within the park are amazing, and the amphitheater is often home to special performances and events.
Add a stop at the nearby Greenville Zoo to round out your visit to the area, and you're sure to go home with some wonderful memories.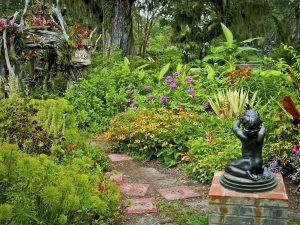 #3: Brookgreen Gardens
Speaking of beautiful gardens, Brookgreen Gardens is a must-see for anyone looking to explore the state of South Carolina. This Murrells Inlet attraction was named one of the top 10 gardens in the country, and once you visit, you'll understand why.
From lovely flowers and greenery to amazing sculptures and even some animals, there's so much to see and do at this amazing spot that you can easily spend an entire day here.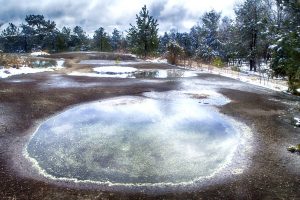 #4: The 40 Acre Rock
If you don't mind a pretty hike to get there, the 40 Acre Rock is an awesome place to visit. The rock isn't actually 40 acres across—it measures closer to 14 acres, and has unfortunately been covered in graffiti over the course of time. Still, it's a pretty incredible sight to see, and well worth going out of your way for.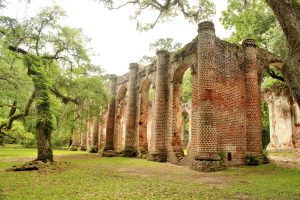 #5: Old Sheldon Church Ruins
A super cool historic site, Old Sheldon Church Ruins mark the place where Sheldon Church once stood. Having first opened its doors in 1757, the church is now over 150 years old, and the spot where it stands is full of amazing history.
It stood through the Revolutionary War and was badly damaged during the Civil War, at which point it was abandoned. It is now nothing but ruins, but it's a super cool sight to see, especially if you happen to be a history buff.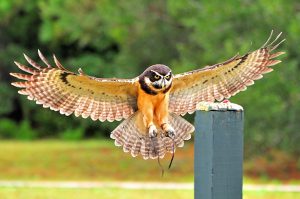 #6: The Center for Birds of Prey
Birds of prey may be a little intimidating, but they are also very neat to see. At the Center for Birds of Prey, seeing these animals up close and personal is totally possible. Not only that, but guests also have the opportunity to view and learn about a number of different kinds of hunting birds, making this an educational and fascinating place to visit.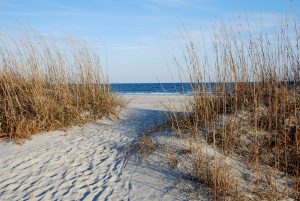 #7: Hilton Head Island
Like Myrtle Beach, Hilton Head Island is another tourist destination that everyone should see at least once. This island is surrounded by amazing beaches and is the perfect place to go if you enjoy golfing. Of course, there are plenty of other things to see and do on this island, making it a great weekend destination.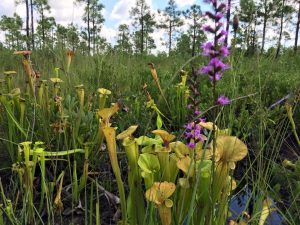 #8: Lewis Ocean Bay Heritage Preserve
Home to the famous Carolina Bays—as well as a colony of Venus Flytraps—Lewis Ocean Bay Heritage Preserve is a super cool place to see.
Wondering what the Carolina Bays are? They're mysterious bodies of water that some scientists believe were created by meteors hitting the earth tens of thousands of years ago.
In any case, they are an unusual thing, and when combined with the carnivorous plants that call the park home, they definitely make this park a must-visit attraction.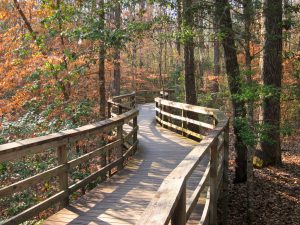 #9: Congaree National Park
Love nature? You simply must see Congaree National Park. This park is home to the biggest concentration of old-growth bottomland hardwood forest in the United States, and has one of the biggest collections of champion trees on earth. Additionally, the fireflies in this park are plentiful, and they put on a fantastic show each spring during mating season.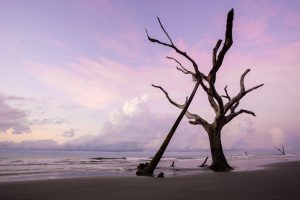 #10: Boneyard Beach
Have you ever seen a tree graveyard? That's essentially what Boneyard Beach is, and it's pretty surreal to see.
Here the salt water has risen enough to submerge the roots of trees that once stood tall and proud. This has caused the trees to turn a bizarre white color, leaving them with a ghostly pallor. None of the trees have any leaves, and while some have fallen, some still stand, reminding us of the majestic plants they once were.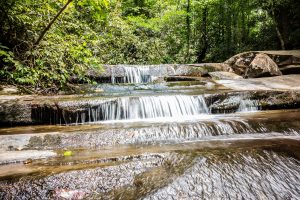 #11: Table Rock State Park
Table Rock State Park is a gorgeous stop right at the edge of the Blue Ridge Mountains. The park is full of amazing scenery and hiking trails, and provides a number of places for stopping to rest and recharge.
Of course, it's also home to Table Rock Mountain, an unusual and majestic flat-topped mountain that was once thought to be a table for the gods.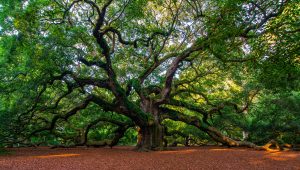 #12: The Angel Oak
Have you ever seen a 500-year-old tree? That's about how old The Angel Oak is, and it's believed by many to be the oldest tree east of the Mississippi. Its canopy spreads to around 17,000 square feet, making it the ideal place to sit back and read a book or take a rest. Of course, the tree also provides an amazing photo opportunity, so make sure to take a camera.
#13: Bomb Island
Overall, Bomb Island is pretty ordinary. However, there is one thing that stands out about this place: the astounding number of Purple Martins who call the island home. There are so many birds on this island that they cover huge patches of sky and even show up on weather radars. Seeing so many birds in one place is truly extraordinary and haunting to see.