South Carolina
Taco to Me! The Best in South Carolina
Yes, we tried them all, from borders to coast -- and these are best in the Palmetto State.
Everyone loves tacos, and I personally don't trust anyone who says otherwise. After all, who wouldn't love a bunch of deliciously marinated protein smothered in delicious toppings—such as guacamole and salsa—and served in a tortilla? Whether you prefer a hard shell, a soft corn tortilla, or a soft flour option, tacos are absolutely delicious and something everyone should enjoy on a regular basis.
The good news? People in South Carolina can get their taco fix no matter where they may roam. There are more amazing taco joints in this state than we can even begin to count, and picking favorites is nearly impossible. Still, picking favorites is exactly what we did, and below you have a list of the final contenders—the very best places to grab some tacos and chill in the state of South Carolina.
Here goes nothing!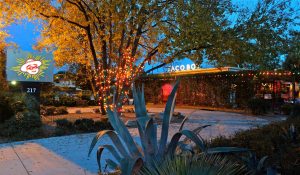 Taco Boy
A local favorite with all kinds of yummy and creative menu items, Taco Boy is an excellent place to get a taco or two. Luckily, this SC eatery has two locations—one in Charleston and one in Folly Beach—so finding one shouldn't be too hard to do.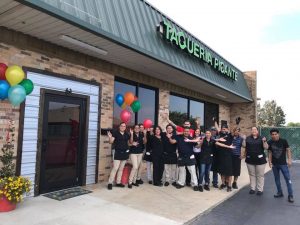 Taqueria Picante
If you happen to be in Anderson, Taqueria Picante is where you want to be. The restaurant looks fairly simple, but the food is out of this world. This is by far the best Mexican eatery in Anderson and is an excellent place for Tuesday night tacos.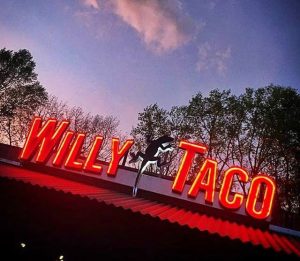 Willy Taco
Willy Taco is another favorite taco spot. In fact, it's so popular that the restaurant opened a second location, meaning they can now be found in Spartanburg and Greenville. Their outdoor seating and lawn games make every meal eaten here feel like a fiesta, and the tacos are out of this world.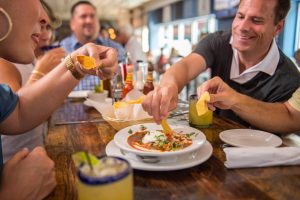 Cantina 76
Looking for a modern and sleek take on the taco bar? Cantina 76 is your answer. This restaurant has locations in Columbia and Greenville, and all of them serve amazing food in a wonderful atmosphere.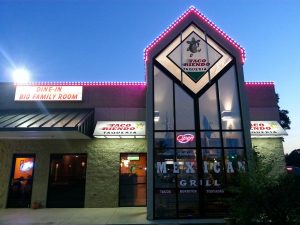 Taco Riendo
Taco Riendo of Seneca may not look like much, but the food is authentic and delicious, just the way Mexican food should be. Additionally, their taco prices are amazing, meaning you can order several without breaking the bank. Considering how much we love tacos, this is amazing news!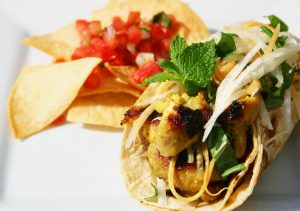 ASADA
Clearly, Greenville is the place to go for tacos these days, and ASADA is another one of the amazing restaurants serving those tacos. We love this particular eatery because they offer such a variety of food. Whether you're into traditional tacos or want to try something from another country entirely, they've got you covered.
Taco Grill
Let's start by saying that Taco Grill is a teeny tiny business. This means that at any given time, there will likely only be one or two people working. However, the people who are there are friendly and helpful, and while the food does take a bit longer to come out, it is incredible. If you're looking for tacos in Boiling Springs, this is your stop!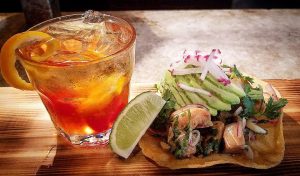 Holy Tequila
Fish tacos anyone? Holy Tequila in Hilton Head has some seriously awesome fish tacos, but it doesn't stop there. This eatery also serves up the more traditional meat fillings, as well as shrimp and even alligator. Great food, a lovely atmosphere, and some creative taco fillings—what more could a person ask for?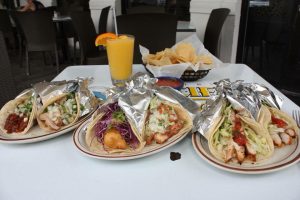 Zia Taqueria
A yummy Mexican restaurant in Charleston, Zia Taqueria seems to have everything. Everything, that is, except enough space to accommodate their eager fans. Still, if you love good tacos—and as we discussed, everyone does—this food stop is worth the wait in line.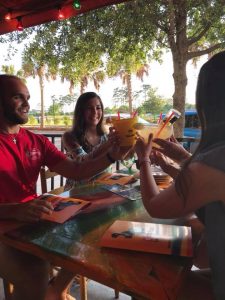 Nacho Hippo
Sure, this place may have a silly name, and their tacos may have names that are equally silly, but the taste of these handheld meals is anything but silly. On top of the amazing food and fun names, the restaurant also boasts colorful decor, an exciting atmosphere, and best of all, two locations, so you can get your fix no matter where in Myrtle Beach you happen to be.
Taqueria Rocio
Serving up authentic 100% Mexican food, Taqueria Rocio in Ridgeland may be small but it is certainly memorable. In fact, we'd even recommend going out of your way for this one. The restaurant makes their tortillas in-house, making the whole experience even better, and the tacos are incredible, to say the least.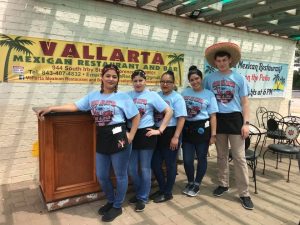 Vallarta Mexican Restaurant & Bar
Friendly service and a lovely, folksy vibe are the focus at the family-owned Vallarta Mexican Restaurant & Bar in Florence. Their taco selection is simple and straightforward, but in this case, simple doesn't mean boring or bland. In fact, these tacos are some of the best we've ever had!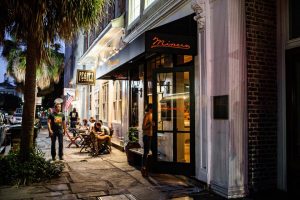 Minero
With taco fillings ranging from steak to fish to grilled cauliflower, Minero of Charleston truly has something for everybody. People love the variety of salsas they serve here, and the guacamole certainly isn't anything to scoff at. Best of all, all of these things are made in-house, meaning they are fresh and delicious every single time.
There you have it folks: The best taco joints we know of in South Carolina. That said, just because these are the best we've found doesn't mean there aren't some that we've missed.
Therefore, we encourage you to not only try these excellent options on your journey through the state but also to seek out new, undiscovered hidden gems. After all, you never know what you may find when exploring a new area, and tacos are always an excellent thing to uncover!