New York
Be a Part of it! 5 Tips for Getting More out of Your Next Visit to the City
There's no place like New York City, so why not do it right?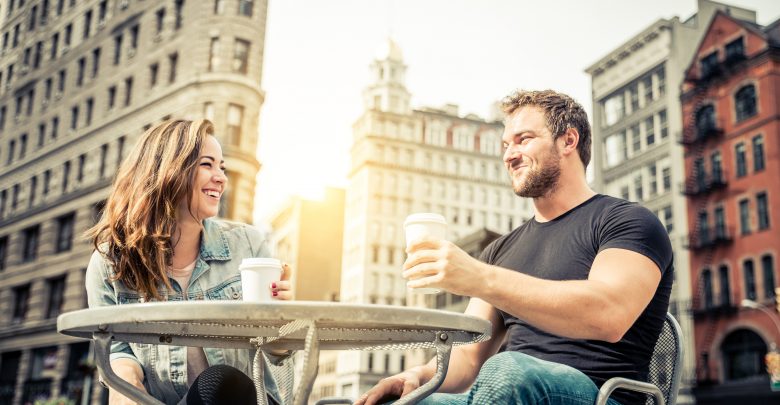 1. Eat like a local.
Often when you visit New York City, especially if it's your first time, you'll feel the urge to lean on what you know. What's comfortable. For anyone who has never visited the Big Apple, American or not, that would be Times Square. Yes, there are restaurants in Times Square; however, if you eat at a restaurant in Times Square, you are depriving yourself of the vast variety of food you could dip your toes – or taste buds – into. Countless neighborhoods. Countless cultural backgrounds. Five boroughs. One giant city. Eat like a local!
Breakfast / Lunch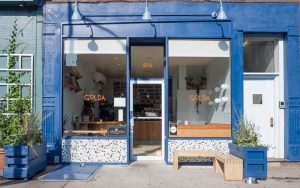 Golda — This restaurant is located in Brooklyn. It is a Middle Eastern all-day café. The flavor combinations are delicious, and they use amazing spices and vegetables.
West~bourne — This café is located in SoHo. Its proceeds go toward fighting poverty.
Banter — An Australian brunch spot located north of Lower Manhattan and south of Greenwich Village.

Veselka — Located in East Village, this Polish dinner is open 24 hours a day and is known for their pierogis.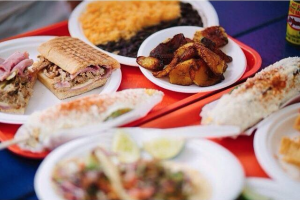 Habana Outpost — A casual, outdoor Cuban restaurant in Brooklyn. It's a great spot to hang out with friends in the summertime.
Miriam — Moroccan brunch in Brooklyn. They are known for their spicy green shakshouka.
Blackseed Bagels — The best bagels in Manhattan. Enough said.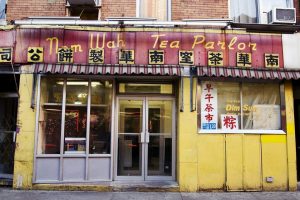 Nom Wah Tea Parlor — Located in Chinatown, this restaurant serves some of the best dim sum you'll ever eat.
Dinner
Souen — This restaurant has locations in East Village and SoHo. Their food is macrobiotic and very vegetable-centered, but truly so delicious.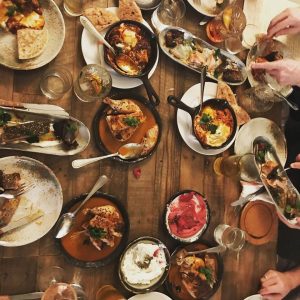 Miss Ada — Misada means restaurant in Hebrew, so the chef named her restaurant with that in mind. Located in Brooklyn, this place has some of the best Middle Eastern food you'll find in the city.
Málà Project — A spot in East Village specializing in the "Málà Dry Pot," a communal dish with ingredients of your choice.
Upstate — The best oysters in Manhattan. Located in East Village.
Uncle Boon's — Thai dishes surrounded by a wild ambiance in Nolita, a neighborhood in Manhattan. Around the corner is a take-out outpost called Uncle Boon's Sister.
Via Carota — This place is great for sharing plates. Located in West Village.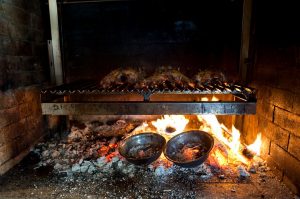 Glady's — Located in Brooklyn, Glady's serves Carribean food. This restaurant is beloved by its neighborhood.
Ugly Baby — Authentic Thai food. Located in Brooklyn.
Sisters — This is a bright and happy spot that's great for both brunch and dinner. They have live music on the weekends. Located in Brooklyn.
2. Explore intentionally.
Rather than wandering aimlessly, if you make a point to map out your day each day, you will get much more out of your trip. Simply picking a neighborhood or two to explore offers so much potential for discovering places you never would have found otherwise. Similarly, if there is a certain museum or shop that you're very curious about, it is worth planning your day around that museum or shop.
These are some neighborhoods worth planning a day around:
Greenwich Village (Manhattan)
Williamsburg (Brooklyn)
Nolita (Manhattan)
Greenpoint (Brooklyn)
Lower East Side (Manhattan)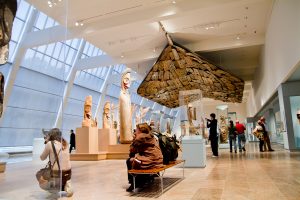 These are museums and shops worth planning a day around:
The Sketchbook Library (Brooklyn)
The Metropolitan Museum of Art (Manhattan)
Books Are Magic (Brooklyn)
The Museum of Modern Art (Manhattan)
Tender Buttons (Manhattan)
3. Capture unique moments.
Consider this tip a photography challenge. Rather than documenting the tall skyscrapers and the bright lights, consider photographing the simpler things and moments throughout your trip. There is so much beautiful architecture in the city that is simply lesser-known than, say, the Empire State Building. Activity happening in-transit can usually create very candid photography as well. Capture moments in the subway, in a taxi, from the sidewalk as people cross the street. The entire city is truly a museum of sociology. Document it so you can reflect on it later.
4. Go off the beaten path.
Visitors often don't consider taking the train past Harlem, but the towns north of New York City are beautiful and quaint. If you hop on a train at Grand Central Station in the direction of Tarrytown, you can stop off at small towns to explore along the way. Dobbs Ferry is a particularly jovial town – it's in between Yonkers and Tarrytown. The town is home to a boarding school, and many families. There are several streets dedicated to shops and restaurants, all local joints. Decorations go up around the town for Halloween, Thanksgiving, and Christmas. There is not enough there to keep you busy longer than a day, so it'd be best to take a train there in the morning, and take a train back to the city before dinnertime.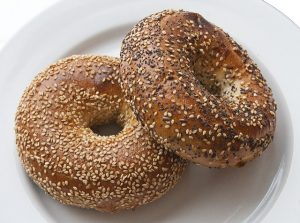 5. Bagels
You must have an authentic New York bagel before you leave the city. It is a necessity. Make sure to eat it fresh out of the oven and not toasted. Go to Blackseed Bagels, some of the best in Manhattan.