Nebraska
There's Plenty to Keep You Occupied in Nebraska
These are 12 must-see attractions in the Cornhusker State
As you may already know, Nebraska is a surprisingly exciting place to explore. With everything from museums and zoos to historic sites and gorgeous nature parks, there is truly something for everybody here, and we doubt any person in their right mind could get bored while exploring the Cornhusker State.
Not sure where to look to find all these awesome things to see and do? Lucky for you, we've compiled a list of the top adventures one could have in Nebraska. Pick and choose those that sound most exciting for you, then get ready to have a great time!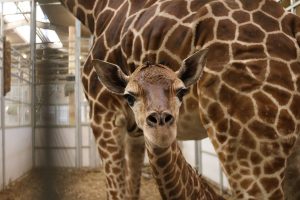 #1: Henry Doorly Zoo and Aquarium
Easily one of the very best zoos in the country, we were surprised to learn this little gem isn't as well known as some others. The attraction is incredibly well-laid-out and well kept. It includes an enormous variety of animals, as well as several other amusements, and is often referred to as the "Disneyland of zoological parks".
You'll want to give yourself at least a full day to experience this amazing park.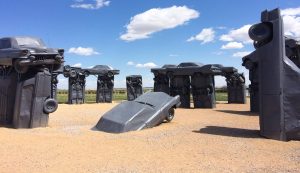 #2: Carhenge
If you're one of the many who would love to see Stonehenge but will likely never make it that far, we have great news for you. You can see the Nebraska version of this world wonder, which is made entirely of cars. Carhenge is quite a silly attraction, but is also pretty impressive and can make for a fun afternoon for sure.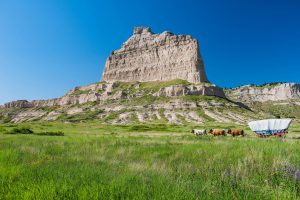 #3: Scotts Bluff National Monument
An absolutely gorgeous natural wonderland, Scotts Bluff National Monument has been referred to as a "gateway to the west" by travelers throughout history, and is chock-full of lovely plants and animals. Additionally, this monument is full of human history and serves as a fabulous lesson on the past for anyone who chooses to visit.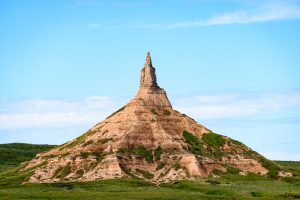 #4: Chimney Rock National Historic Site
Another amazing historic spot and gorgeous landscape is Chimney Rock National Historic Site. Here, guests can learn about pioneers and their incredible (and occasionally terrifying) experiences as they trekked west. Additionally, they can admire the amazing Chimney Rock, which pioneers found so mysterious and wonderful and which visitors still find fascinating to this day.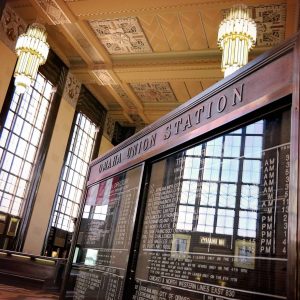 #5: The Durham Museum
Located in Omaha, the Durham Museum is a great way to learn about the history of the region. This museum, which is located in the gorgeous and historic Union Station, features many wonderful permanent exhibits and is constantly rotating through amazing temporary exhibits. Additionally, the museum often hosts events, making this an even more exciting place to be.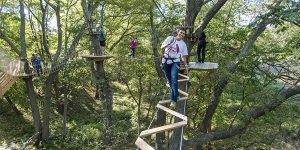 #6: Eugene T. Mahoney State Park
A truly amazing state park, Eugene T. Mahoney State Park is the place to be when you're in the mood for outdoor recreation. Visitors to this park can camp, fish, hike, or bike.
In the summer, guests love the option to swim in the super fun aquatic area, and the ropes courses are fun no matter what time of year you visit. Of course, the indoor playground is adored by younger visitors, especially since it means they can run around no matter what the weather is like.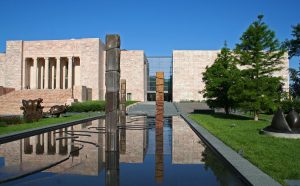 #7: Joslyn Art Museum
Art lovers will adore the Joslyn Art Museum, where they can see a variety of different art styles in the form of permanent exhibitions, as well as rotating ones. Tours are great for getting additional information on the pieces displayed, and special events add to the fun of the place.
Can't pay to get in? "First Free Weekends" will give you a chance to visit free of charge on the first weekend of every month.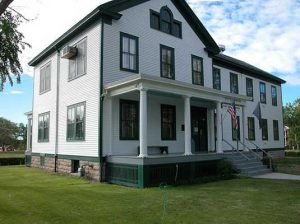 #8: Fort Robinson Museum and History Center
Want to learn even more history? If so, the Fort Robinson Museum and History Center is for you. This historic place played an important role in war operations from the late 1800s all the way through World War II. It was a part of the lives of countless people including Native Americans, Buffalo Soldiers, and even German prisoners of war. It is a fascinating place, and one that deserves to be explored.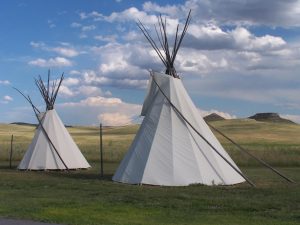 #9: Agate Fossil Beds National Monument
On the surface, this park is simply a lovely outdoor area to be explored and admired. However, if you look a bit closer you'll soon discover the park's incredible secret: an enormous collection of mammal fossils just waiting to be carefully studied. Be sure to visit the park's museum to get an idea of what exactly you're looking at. You're sure to be amazed at this natural wonder.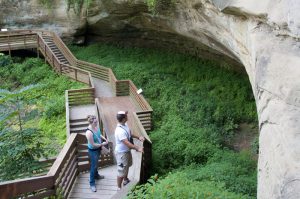 #10: Indian Cave State Park
Another gem of a park, Indian Cave State Park is a wonderful place for visitors of all ages. Indian Cave is the park's namesake, and it's a wonderful spot to explore and check out some pretty awesome Native American petroglyphs.
Additionally, the park features restored buildings and hosts regular living history weekends, making it the perfect place to immerse yourself in history. Camping, hiking, and other outdoor activities are also available to fill your time.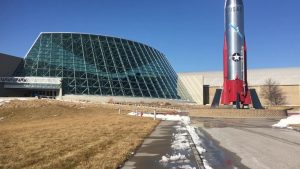 #11: Strategic Air Command and Aerospace Museum
Boasting an incredible collection of aircraft as well as several missiles and rockets, the Strategic Air Command and Aerospace Museum is the perfect attraction for air and space lovers. The many educational exhibits offer many learning opportunities, and the gift shop has a variety of awesome souvenirs for guests to remember their visit by,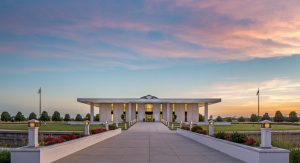 #12: Stuhr Museum-Prairie Pioneer
Want more history immersion than Indian Cave State Park has to offer? Stuhr Museum-Pioneer Prairie is the perfect place to get just that. This awesome attraction takes guests back in time and allows them to walk through a pioneer village as they interact with the residents of this village.
Additionally, guests can wander through the various museum buildings and visit the Pawnee Earth Lodge. All in all, this is a fantastic way to make history fun for yourself and anyone you bring along.