Nebraska
Your Next Getaway Destination? Don't Rule Out Omaha
7 ideas for the perfect weekend in the Cornhusker State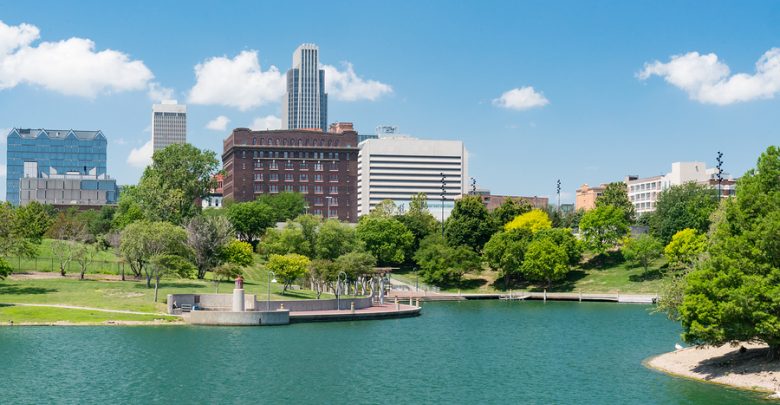 Congratulations! You've finally committed to that weekend getaway! You know—the one you kept talking about but putting off for one reason or another? But the time has come! You've cleared your schedule and your calendar, and you're truly looking forward to a time of refreshment, rejuvenation, and recharge. But now you've got to decide where to go, and you know from experience that taking to long to decide on a destination can squash the whole project. May we make a suggestion?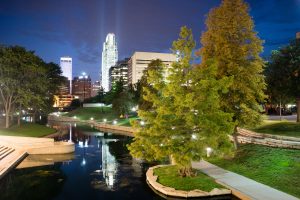 While there are any number of happy spots in which to point your compass for that special weekend, we think Omaha, Nebraska, has all the makings for a weekend getaway you'll never forget—one during which you can relax, kick back and see some sights and have some experiences that are unique to Nebraska. So you take care of securing your airfare and make plans to fly into Eppley Airfield Airport in Omaha, and we'll take care of the itinerary. Check out these exciting and interesting ideas for spots to visit on a fun weekend in the Cornhusker State that will leave you feeling like your weekend getaway was actually a full week-long vacation in the mid-West.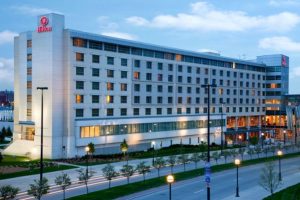 Book your stay at the Hilton Omaha.
The Hilton Omaha is located only seven miles from Eppley Airfield Airport, and complimentary shuttles are available from the airport to the hotel, meaning you won't spend half your time driving from the airport to the hotel and back again. The hotel is conveniently located next to Omaha's Old Market Entertainment District, which is great for you because upon your arrival on Friday evening, you can check into your room (don't forget to upgrade to an Executive Room and receive free breakfast, free snacks and free hors d'oeuvres), unpack, freshen up and head out to dinner. So many things are right there within walking distance!
Dinner at Blue Sushi Sake Grill
After you and yours are properly checked-in to your hotel room, put on something vacation-casual and head out to Blue Sushi Sake Grill—not too far from the Hilton Omaha. The restaurant is located on South 12th Street at Omaha's Old Market—a historic area that has been transformed into a vibrant and exciting shopping, dining and nightlife district. On Friday and Saturday evenings, Blue Sushi is open until midnight. The restaurant's claim to fame is creative sushi. Choose items from Blue's maki menu, sushimi menu and nigiri menu. There are also options for hot plates, cold plates, appetizers, soups, and salads.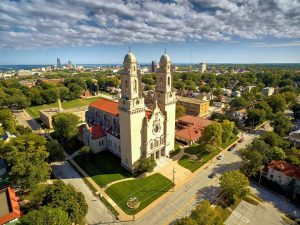 Visit St. Cecilia's Cathedral
On Saturday morning, begin your day with some sightseeing in Omaha. St. Cecilia's Cathedral is located on North 40th Street and will inspire you with its breathtaking Spanish Renaissance Revival-style architecture. It was completed in 1959 and is one of America's largest cathedrals. It's listed on the National Register of Historic Places and is an active cathedral of the Roman Catholic Archdiocese of Omaha. Don't miss the beautiful organ inside the cathedral—it was built by Pasi Organ Builders in 2003.
Pioneer Courage Park
Pioneer Courage Park is located on Dodge Street and spans more than six city blocks. The park features bronze sculptures that depict the city of Omaha's rich pioneer history. The collection is one of the largest bronze and stainless-steel sculpture installations in the world. There are sculptures of bison, men, women, children, covered wagons and more. The sculptures depict four separate pioneer families as they're departing westward from Omaha in their covered wagons. One of the sculptures depicts a wagon wheel getting stuck in the mud and the owner of the wagon trying to clear the wheel from the mud.
There are more than 100 painstakingly detailed sculptures at Pioneer Courage Park. Each one was created at 1.25 times life size. The sculptures weigh between 400 pounds and six tons each and were created by sculptors Blair Buswell, Kent Ullberg, and Edward Fraughton.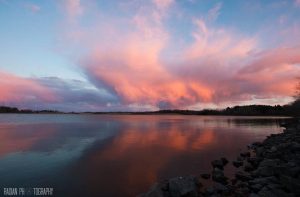 Zorinsky Lake and Recreation Area
Is there anything more relaxing than spending the afternoon at the lake? We don't think so, and we've found the perfect spot for relaxation during your weekend in Omaha at Zorinsky Lake and Recreation Area. It's located in West Omaha at 156th and F Streets. The area was created in 1993 and named for Senator Edward Zorinsky of Omaha. There are actually two lakes—one larger and one smaller—that account for a portion of the 1023 acres across which the park spans. Of those acres, 190 are dedicated to wildlife management. Enjoy fishing, boating, two playgrounds, paved trails for cycling or walking, eight different sports fields and multiple picnic areas. Admission is always free to the park which is open year-round.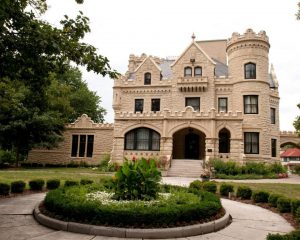 Tour Joslyn Castle
Sunday is the perfect day to tour Joslyn Castle, as tours are only open to the public on Mondays at 10:30 a.m. and 12:30 p.m. and on Sundays at 1:00 p.m., 2:00 p.m. and 3:00 p.m.  The "castle," located on Davenport Street in the Gold Coast Historic District of Omaha, is actually a mansion—the home of the late George and Sarah Joslyn. The Joslyns lived in Omaha in the early 1900s and their generosity helped the city to blossom.
The beautiful, sprawling mansion was built in only eleven months was and completed in 1903 at a cost of about $250,000 (about $7 million today). There are 35 separate rooms spread out across four stories. There is a reception hall, a ballroom, a music room, a library, a gold-painted drawing room and more. There is also a carriage house and the castle is surrounded by five acres of formal gardens. The castle and carriage house were constructed of Kansas Silverdale limestone, and the grounds are part of the Nebraska Statewide Arboretum. The garden and grounds are always open to the public—and at no admission cost.
Tours of the castle are only available on Sundays and Mondays and include the main, second and third floors. Cost is $10 for adults and $8 for seniors, military personnel and students (grades Kindergarten through 12th).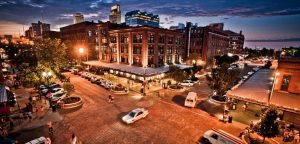 Enjoy Omaha's Old Market
There's no better way to end your relaxing weekend in Omaha than with a stroll through Omaha's Old Market District. The historic area was transformed into an inviting and lively district of shops, art galleries, pubs, restaurants, and taverns. There are brick-paved streets and partially-covered sidewalks, and horse-drawn carriages are a favorite mode of transportation throughout Old Market District among visitors. Artists and street musicians frequently provide entertainment in the area, and the excitement and energetic vibe felt at Old Market District make for the perfect send-off atmosphere as you prepare to head back home. (Don't worry—we bet this won't be your last visit to Omaha!)