Nebraska
Hike and Camp at a Geological Wonder in Western Nebraska
Toadstool Geologic Park is an underrated natural wonder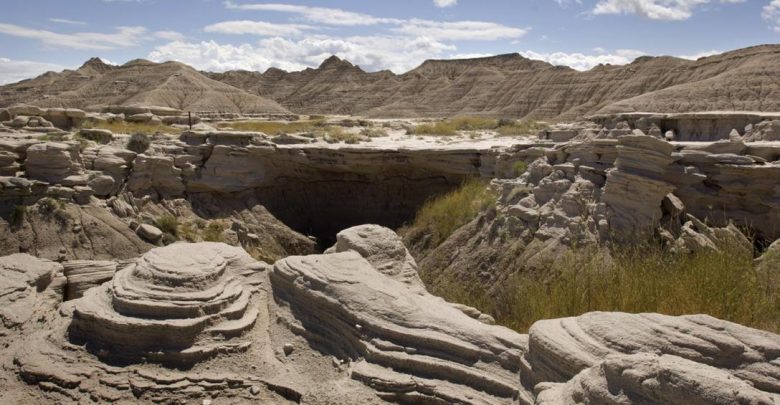 The state of Nebraska is filled with natural wonders that you need to experience. One of the most unique is Toadstool Geologic Park. The sheer beauty of the area should be enough to make you want to visit. The area is often referred to as "the badlands of Nebraska" because of the unusual rock formations. The name "Toadstool" is because some of the rocks look like large toadstools. Toadstool Geologic Park is often described as more of a "moonscape" than a landscape because of some of the structures. Here are some of the things that you will want to know about Toadstool Geologic Park before you go.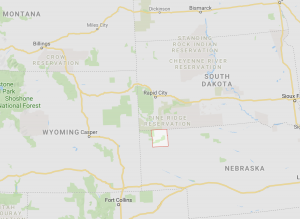 Location
Toadstool Geologic Park is located within Dawes County, Nebraska. The nearest city is the very small city of Crawford, and the campground is located within its city limits. In order to drive to Toadstool Geologic Park you will take Nebraska Highway 2 and Nebraska Highway 71.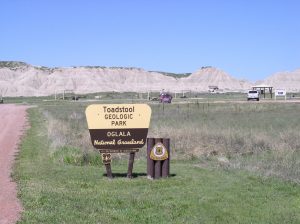 The two highways run together, and you will continue on them until you see Toadstool Road. If you need to contact the Information Center, the number is 308-432-0300.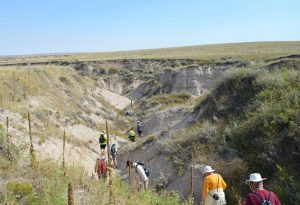 Hiking
One of the main activities that people will partake of in Toadstool Geologic Park is hiking. There are three main hiking trails that you can choose from. They are of various difficulties. Possibly the simplest of the trails is the one-mile loop. It will give you a good chance to see the rock structures and formations, but it is not overly taxing.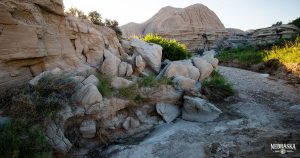 It is an interpretive loop, so you can learn while you hike. There is a five-mile loop that will take you through the badlands and also into the grasslands of the Great Plains Trail. Another trail known as the Bison Trail also intersects with the Great Plains Trail. The Great Plains Trail runs from Texas all the way to the Canadian border.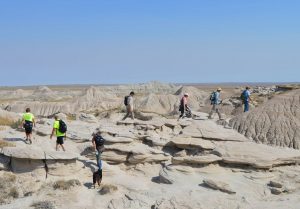 Fossils
One of the fun parts of any of the hikes is looking for fossils. There are plenty of them to find along the trails. Some of the fossils are believed to date back over 30 million years. While looking for fossils is a great activity, you are not allowed to collect them or take them home with you. Instead, you need to take a picture, and then leave the fossil there so that other people can see it as well. The Bison Trail is a great place to see fossils.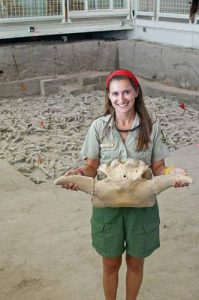 The Hudson-Meng Education and Research Center
After hiking along the Bison Trail for three miles, you will reach what is often referred to as the Hudson-Meng Bison Kill site. The official name is the Hudson-Meng Education and Research Center. This is a fossil site that contains the remains of over 600 bison.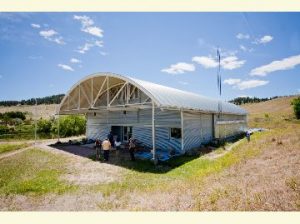 The fossils are believed to be over 10,000 years old. The Hudson-Meng Education and Research Center is open seasonally, and guided tours are available. The name Hudson-Meng comes from the two ranchers who discovered the fossils in 1954.
Sod House
In 1929 a sod house was built in the area. That is no longer there, but a new sod house that resembles the original now stands nearby. That was built in 1984 by the Forest Service. The house is there to show visitors what it used to be like to try to live in the area. Sod was used because it was a material that was readily available.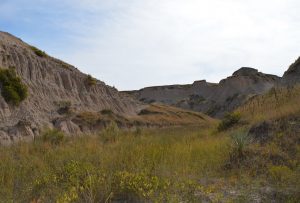 Families
Toadstool Geologic Park is family friendly, and you are more than welcome to visit with the children. Please keep in mind, though, that there are some rough parts on some of the trails. While there are no rules that state that young children cannot be on the hiking trails, you might want to make sure that they are old enough to be able to walk the whole way themselves. The hiking trails are not made for strollers. Keep in mind that there are also some drop-offs along the hiking trails, so if you have children with you it is important to keep a close watch on them at all times.
Camping
Toadstool Geographic Park is not only for day trips. There is a limited amount of camping available as well. Tent camping is recommended, but trailer camping is also a possibility. One thing that you will need to keep in mind if you are camping is that there is no running water available to campers. There are two restrooms that have valve toilets that you can use. Campfires are allowed, and fire rings, grills, and grates are all provided. One thing that is asked of campers is that no one brings in wood that could be infested by the Emerald Ash Borer. There are six campsites in all, and all of the campsites have a picnic table. Camping is available year round.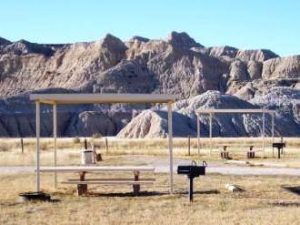 More Camping
If tent camping is too primitive for your style but you still want to experience all that Toadstool Geographic Park has to offer, you might want to stay at High Plains Homestead Campground and RV Park instead. It is located in Crawford, Nebraska. Bring your RV, or you could instead decide to go glamping. There are plenty of activities offered at the campground, including geocaching, looking for fossils, and bird watching. To learn more call 308-665-2592.
More Information
Toadstool Geographic Park is open 24 hours a day, 365 days a year. There are picnic tables that are available to the general public in addition to those at the campsites. If you plan to park for the day it will cost $3, and if you want to camp there is a $5 fee. Those fees are collected only May through the middle of November, the rest of the year there are no fees. You are reminded that you need to take out with you everything that you brought in. Toadstool Geographic Park is filled with unique rock formations, fossils, and grasslands. It is a beautiful spot, and you will be happy to spend a day or even the night there. Just don't plan to stay at the campground for more than two weeks, because there is a 14 consecutive night limit.