Maryland
Great Options for Some of the Best Sailing in America
Sail the Chesapeake with these great charters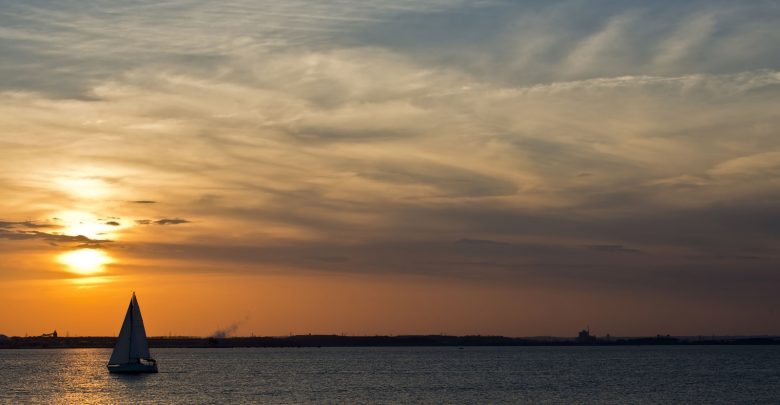 When people generally think of sailing or amazing ocean views, most minds automatically go down south to the Florida coast. But the northern part of the East Coast has some really cool things to offer seaside!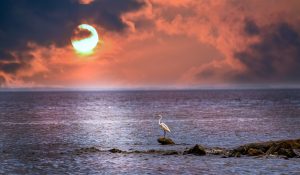 The Chesapeake Bay is a 200-mile long estuary, ranging through the states of Maryland and Virginia. The Bay was first recorded in history in 1524 by Italian explorer Giovanni da Verrazzano. It continued to be a popular spot for colonists and explorers throughout the next century. Captain John Smith wrote of the Chesapeake Bay in his journal, citing it as a heavenly spot. The name comes from old Algonquin vocabulary, which talks about villages near a big river.
While its history is fascinating, its present is pretty popular too. Chesapeake Bay blue crabs are highly sought after and are currently at a seven-year high. Year after year tourists flock to the Bay and surrounding area for vacationing and soaking in the summer. The best way to get around the Chesapeake Bay is to go by boat! There are several varieties of sailing charters around the Bay. There are touring companies, rental agencies, yacht clubs, sailing school, and private charters.
We're going to go through just some of the many great sailing charters along the Chesapeake Bay: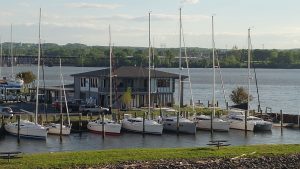 BaySail – Sailing School and Yacht Charter
BaySail is a well-established sailing school and charter service located in Havre de Grace, Maryland. For those who are looking to learn the tricks of the trade and be able to sail a boat all by themselves, BaySail offers a wide range of approved courses for varying levels of experience.
But if you're just in need of a little getaway, DaySail and Charter Rates are available. With proper applications and deposits, you can take out a boat for the day or weekend! There aren't many boats to rent, but still enough to have some variety. The reviews for this company are fantastic and they pride themselves on excellent service. BaySail – Sailing School and Yacht Charter is an excellent choice for learning as much as enjoying.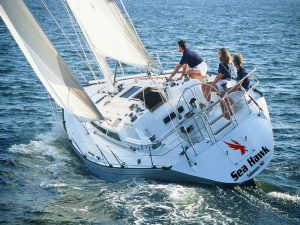 Chesapeake Bay Charters – A Family Sailing Adventure
This charter company is much smaller than BaySail. It's tiny, intimate, and truly something special. Chesapeake Bay Charters (or CBC) is located in Solomons, Maryland.  This company has one boat: the Sea Hawk. The Sea Hawk can be rented out, with its captains, for two hours or two weeks! This ship was built as a racer, but is now just a speedy and safe luxury yacht.
The captains of the Sea Hawk are Captains Josh and Carmel. These two adventurers have over 20 years of sailing experience and are both US Coast Guard licensed.
What makes this company stand out is the charter can be totally personalized. The length of the journey is up to you, the stops are preference based, even the snacks are unique to the family.  Sailing with these guys is basically like taking a really personal cruise. They have adventure recommendations, but they are not limited to those set itineraries.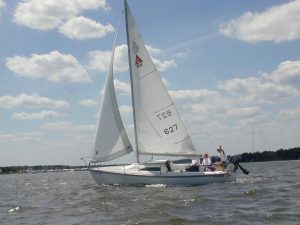 Barnegat Bay Sailing School
This sailing school in New Jersey is a bit further away from the Chesapeake itself, but it's great for those in the Garden State who want a really great learning experience. Barnegat is located in Bayville, New Jersey and has been awarded the country's top outstanding sailing school five times by the American Sailing Association.
Barnegat Bay Sailing School also offers private charters to sail throughout the Bay and maybe even all the way down to the Chesapeake itself!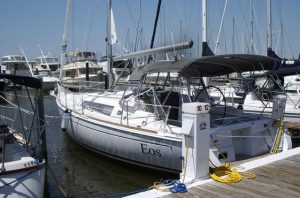 Haven Charters
Rock Hall, Maryland offers this amazing charter service. It's a bit more north, which allows easier access for those in Pennsylvania and New Jersey. Haven Charters is a bit more intense and straight forward than the others we've mentioned. This company is purely a charter company – basically AirBnb on water. They have a small fleet of beautiful yachts that can be rented for 2 to 7 days.
Certification is not necessary, but a captain is not provided. It's all you. General home amenities are provided, but it is largely the guests' responsibility to gather food and drink and the like. Haven Charters is great for those wanting to get away on their own terms. This company is pretty pricey though!
http://www.havencharters.com/index.php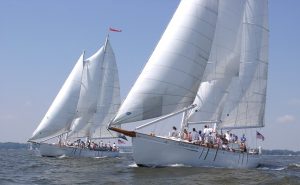 Schooner Woodwind Annapolis Sailing Cruises
This is where the fancy comes out to play. Schooner Woodwind Sailing Cruises in Annapolis, Maryland is a high-class, top-rated cruise agency. These guys are the real deal and they do it all. Schooner Woodwind does public cruises, private cruises, team building, groups, students, specialty cruises, schooner racing, boat and breakfast packages, and more. There are two ships in this small fleet, both wooden, 74-foot schooners.
Schooner Woodwind holds a Certificate of Excellence from TripAdvisor.com for 2018, and is in the Hall of Fame from 2014 on. No experience is required for these cruises, which means it is total relaxation getaway. Although, guests are encouraged to learn about sailing and even try out steering! This agency is perfect for any occasion and party!
Private Charters
These are all proper sailing companies, but there are also just private charters too. Many locals rent out their boats for a certain amount of time to guests looking for that route. It's worth some research, but the perfect cruise is out there!