Nebraska
'Big O' Has Plenty to Keep You Fully Entertained
10 ideas for the perfect weekend in Omaha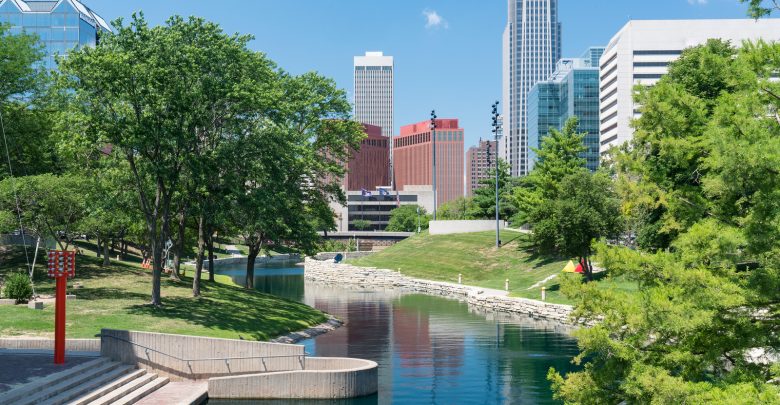 One of the very best places to head for a holiday weekend in Nebraska is the city of Omaha. This awesome city is small enough to offer that Nebraskan hospitality while still big enough to offer plenty to see and do. In fact, there is so much to see and do, you might be wondering which of the many food and sightseeing options are best.
Lucky for you, we've done all the research and we have all the information you need right here, right now. After reading this article you will know exactly where to go and what to do while in Omaha, and you'll be well prepared for a fantastic weekend away and tons of fun with your significant other, your family, or even a group of friends.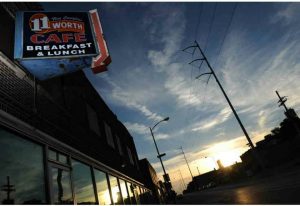 #1: Begin With Breakfast at 11-Worth Cafe
Breakfast is a great way to start any weekend getaway, and 11-Worth Cafe is the place to do that while in Omaha. This diner is a local favorite, and you'll understand why as soon as you walk through the door.
The staff is friendly, the atmosphere is welcoming and cozy, and most importantly, the food is wonderful. The chicken fried steak is the perfect hearty breakfast, and the cinnamon toast is simply the best. Do yourself a favor and plan to stop in at this restaurant at least once during your stay.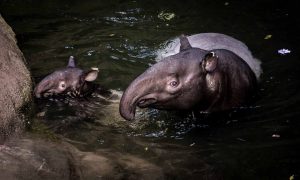 #2: Explore the Amazing Henry Doorly Zoo
Regarded by many as the best zoo in the country—no, really—Henry Doorly Zoo is like the Disney World of zoological parks. This enormous zoo is known for breeding endangered species, offering their animals amazing habitats, and giving guests unique and memorable experiences.
You will want to leave yourself plenty of time to explore this incredible place, so plan accordingly.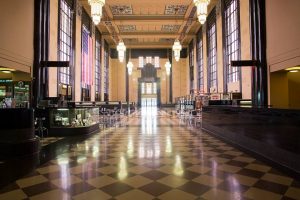 #3: Travel Back in Time at the Durham Museum
Another great Omaha attraction is the Durham Museum. This museum is set in the old Union Station, which is a true gem of a building. The place was built way back in 1931, and the Art Deco architecture is gorgeous. It was a bustling station that is now a busy and beautiful museum filled with many historical artifacts and plenty of information telling the story of the region.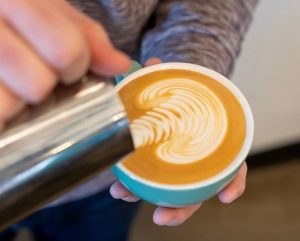 #4: Grab Coffee at Archetype Coffee
If you find you need a boost in the middle of the day, Archetype Coffee is your place. This classic coffee shop offers all your favorite coffee beverages with a smile, and the atmosphere is relaxed and perfect for working or hanging out with friends. If they have any blueberry muffins, be sure to grab one as they are absolutely amazing!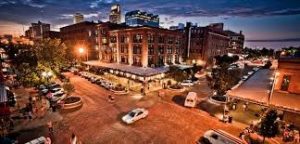 #5: Take a Walk at Old Market
Want to get outside and walk around? Old Market is a great place to do just that.
This cobblestoned part of town has boutiques galore, offering plenty of opportunity for browsing, and the many eateries that line the streets provide snacks and drinks for the afternoon. The ambiance of the place is wonderful and welcoming, and the scenery is perfect for enjoying during a laid-back stroll.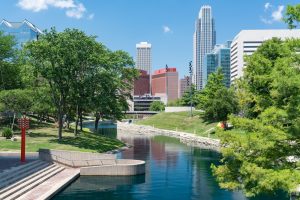 #6: Stroll and Slide at the Gene Leahy Mall
Another great place to take a stroll is the Gene Leahy Mall. This gorgeous local park is quite large and has plenty of walking paths to choose from. We recommend walking by the sculptures which are lovely to look at.
That said, the most important thing to do at this park is to seek out the giant slide. Bring some wax paper to sit on and get ready for the best slide you've ever experienced!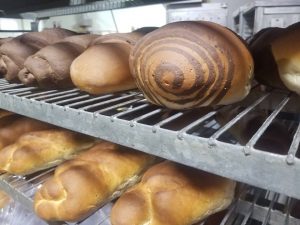 #7: Get Lunch at Orsi's Italian Bakery & Pizzeria
Of course, lunchtime will roll around eventually and when it does, you need to head to Orsi's. This amazing little bakery and pizzeria is the perfect place to grab a bite. The pizza is incredible, the cannoli is perfect, and the prices can't be beat.
Unfortunately, there is no place to sit in this small space, so you will want to be prepared to take your delicious meal to go.
#8: Tour Like Royalty at Joslyn Castle
Did you know there's a castle in Omaha? There is, and you can tour it! Joslyn Castle is absolutely beautiful, and the history behind the family that lived there is truly fascinating. While the tour isn't too terribly long, it is well worth going a bit out of your way for. You'll leave with plenty of tidbits to share with family and friends.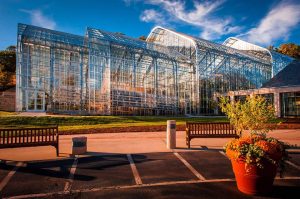 #9: Admire the Flora at Lauritzen Gardens
We all know that nature is beautiful. What most people don't know is just how well Lauritzen Gardens pulls that beauty together and displays it in one gorgeous space.
Whether you're an avid plant fan or just a person with a bit of curiosity about flowers and plants, this garden will pull you in, entertain you, and even teach you a thing or two. Special events at the garden can make your visit an extra special one, but even just visiting for a few hours on a weekday is an experience you won't soon forget.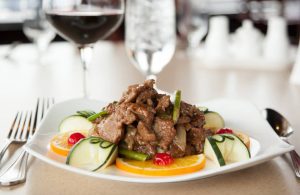 #10: Have Dinner at Wave Bistro
Finally, you will need to have at least one fantastic dinner during your visit. Not sure where to go? Wave Bistro is a great place to stop in and will certainly provide you with the fabulous meal you're looking for.
This Asian fusion restaurant is well loved by all who visit, and the menu is varied enough to have something for everyone. To top it all off, the staff is incredibly accommodating, meaning you can enjoy good company along with your good food.
As you can see, Omaha is a fabulous place to spend a few days. In fact, we recommend extending your weekend to a full week if possible. After all, there is a lot to see here, and squeezing it all in two or three days simply isn't possible.
Besides, who doesn't want extra vacation time?