California
Great Wine and Great Food in the City by the Bay
A tour of the best wineries in San Francisco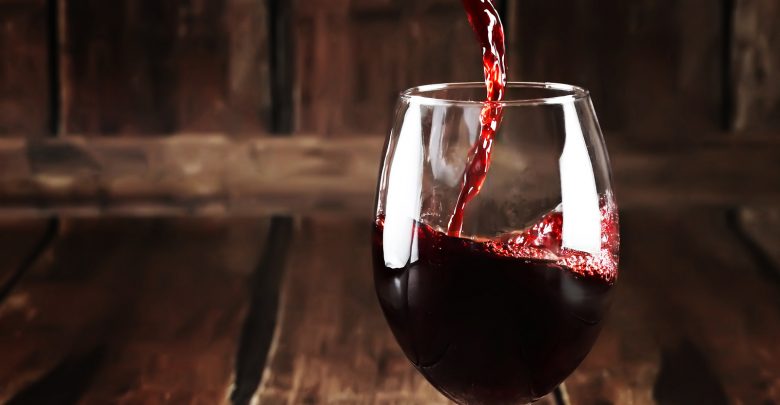 The state of California is one of the most diverse and beautiful in all of the United States thanks to its immense size and wide range of climates and environments. Travelers who spend time in the state can enjoy beautiful beaches and views of the Pacific Ocean, snowy mountains and amazing skiing locations, dense forests filled with ancient redwoods, and so much more. One of the most popular places to visit in California is the city of San Francisco which is located in the northern half of the state and uniquely situated on a peninsula between the Pacific Ocean and San Francisco Bay. In addition to amazing historic and cultural locations to enjoy such as the Golden Gate Bridge, Ghiradelli Square, and Fisherman's Wharf, there are also plenty of amazing dining and entertainment options for visitors to enjoy. Those who are interested in indulging in local wineries are sure to be thrilled with the wide array of options in San Francisco, each with their own unique locations and histories. Here are the best wineries to visit when spending time in the beautiful city of San Francisco.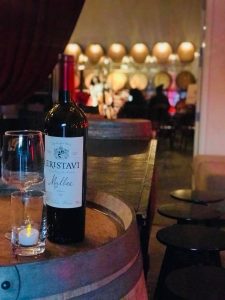 Eristavi Winery
One winery on the east side of San Francisco has been operating under the same family since 2006 and features a tasting room and specific process. Eristavi Winery is owned by Victor Eristavi who is also the master winemaker and who approaches his wines with a unique blending of modern techniques and old-world traditions. Eristavi Winery uses grapes primarily from areas of California such as Napa and Sonoma and hand crushes nearly all of them. French oak barrels are then used to instill maximum flavor in the wines and each type is aged differently for the perfect taste.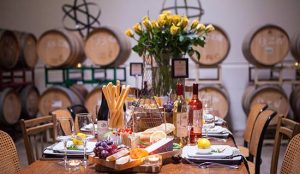 The Tasting Room at Eristavi Winery is primarily for private groups only, however those who splurge on the experience are sure to love the amazing combination of delicious foods and popular wines such as the 2013 Zinfandel, 2017 Barbera, 2016 Sauvignon Blanc, 2016 Cabernet Sauvignon, 2010 Syrah, and 2016 Merlot.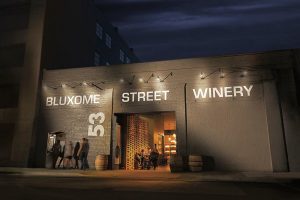 Bluxome Street Winery
While many might think that Napa and Sonoma are the only places that great wine is made in California, San Francisco also has a rich history in the production and creation of delicious wine. South of the cable car that runs down Market Street is called SOMA and it was once the home of many wine cellars that created amazing beverages that were popular throughout the area. Unfortunately, the 1906 earthquake destroyed many of these cellars, but one location in the area today keeps the tradition alive.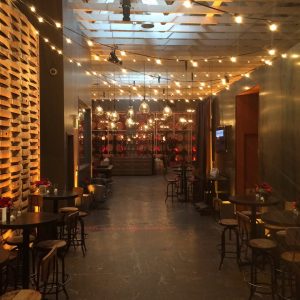 Bluxome Street Winery combines grapes from other areas of California, but partners with a local grower and farm to grow organic options. The Tasting Room at the winery is open each day and offers guests the chance to sip on delicious wines while enjoying events such as trivia and special menus. Some wines currently offered by Bluxome Street Winery include the 2014 Hurst Vineyard Pinot Noir, 2014 Russian River Valley Sauvignon Blanc, 2017 Sonoma Coast Rose of Syrah, 2013 Russian River Valley Chardonnay, and 2013 Hounds Sweet Wine.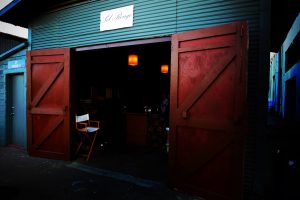 Sol Rouge Winery
One winery situated just north of Napa Valley gets its inspiration from the rich volcanic soil found there and serves its delicious creations in a popular tasting room in the heart of San Francisco.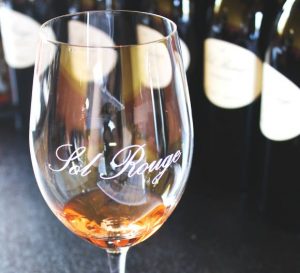 Sol Rouge Winery focuses on a non-intervention style of winemaking where little is done to interfere with the amazing flavors of the grapes, making for some absolutely unique and refreshing wines. The Tasting Room of the winery is located on Treasure Island in San Francisco and features a warm and inviting environment combined with beautiful waterfront views and bocce ball courts. Sol Rouge Winery currently offers some very popular wines including the 2013 Sol Rouge Gypsy Rouge, 2013 Sol Rouge Napa Valley Cabernet Sauvignon, 2015 Sol Rouge Viognier, and the 2013 Red Hills Lake Country Cabernet Sauvignon.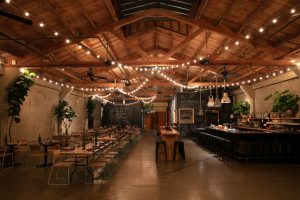 Tank18 Restaurant & Urban Winery
A popular winery in the San Francisco area developed in 2001 after several individuals who worked locally in the tech industry decided on a change. Patrick MacCartee and Cherlyn Chin decided on the simple mantra of "eat, drink, play" and the idea of Tank18 Restaurant and Urban Winery was born. Combining a rustic yet urban environment with a laid back atmosphere where anything can happen, this unique space is open for tastings, private events, and more.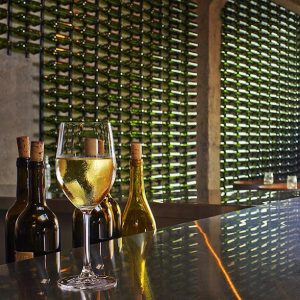 The Tasting Room features a menu dreamed up by Chef Brandon Cavazos with a wide array of options including snacks such as Sea Salt Fries and Marinated Olives and whole meals such as Bratwurst, Skirt Steak, and the House Burger. No visit to Tank18 Restaurant & Urban Winery is complete without indulging in some of their amazing wine options including the 2016 Rose, 2007 Thienot, 2016 Zinfandel, 2014 Chardonnay, 2016 Merlot, 2016 Sauvignon Blanc, and the 2016 Syrah.