Kentucky
Enjoy a Few Days of Horses, History, and Hops in the Heart of Kentucky
Great ideas for the perfect weekend in Lexington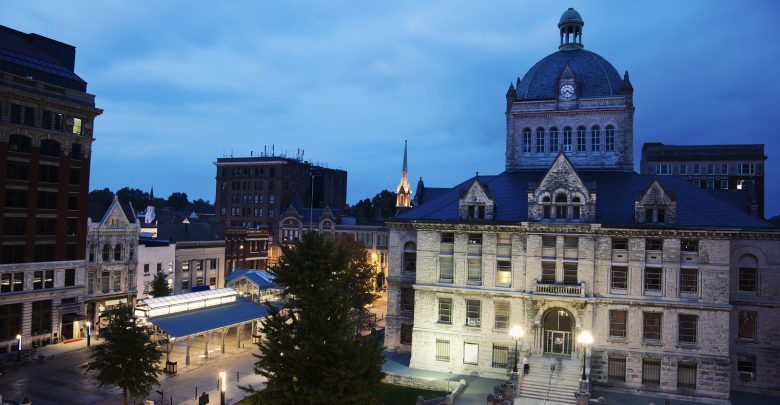 Looking for a great way to spend a weekend in Kentucky? Why not head to Lexington for some great food and fun? This city has more to offer than you might imagine. In fact, we'd even go so far as to say there's something for everyone in this fabulous place, and the difficulty is not finding something to do, but instead deciding which activities to take part in.
Wondering what you should do in Lexington? Then this is the article for you. Here we will discuss the very best things to see, do, and eat in this fabulous city so you can have an amazing time that you'll remember for years to come. Let's get started!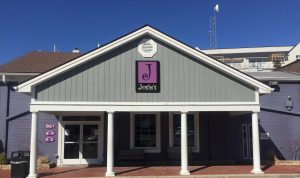 #1: Start with Breakfast at Josie's Restaurant
A cute, cozy spot with classics such as pancakes and southern favorites like cheese grits, Josie's is a local favorite and the perfect place to start your day. Be sure to try the incredible biscuits and gravy, and come hungry because the serving sizes are enormous. After a meal like this, you will definitely be ready to have an awesome day!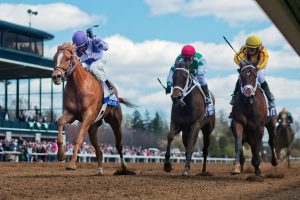 #2: Watch the Horses at Keeneland
What's a visit to Lexington without horses? Head over to Keeneland to get your equestrian fix by watching the hardcore horse racing there. This attraction has been around since 1936 and is a super fun way to spend a day.
In fact, it's a local attraction that every Lexington resident will recommend, hence the fact that it's been around and thriving for so very long.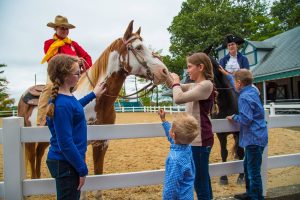 #3: …or Head to Kentucky Horse Park
Not in town during racing season? There is another great way to get up close and personal with some gorgeous horses: Kentucky Horse Park.
This equine theme park is unlike any attraction we've come across before or since. The park includes shows and parades, an opportunity to ride on horseback, and even some fantastic museums. This unusual attraction will entertain people of all ages, but is, of course, especially fascinating to horse lovers.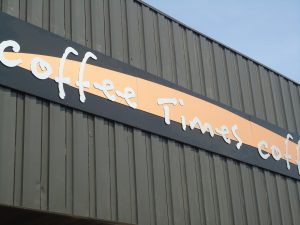 #4: Grab a Coffee at Coffee Times Coffee House
Of course, when that afternoon slump hits, you're going to want to know where to go for a good cup of joe. This is where Coffee Times Coffee House steps in. This wonderful little shop serves up a delicious cup of coffee with a smile.
The space is perfect for hanging out in, meaning you can bring a book or a friend to chat with, or simply relax for a bit before heading out for more adventures.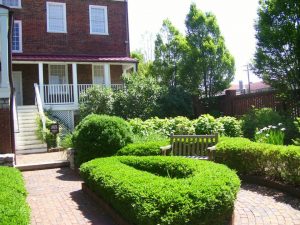 #5: Discover History at the Mary Todd Lincoln House
Ready to get your learning on? The perfect spot for history buffs, the Mary Todd Lincoln House is a wonderful way to step back in time and experience a bit of our country's past.
This is the house where First Lady Mary Todd Lincoln grew up, and it is eye-opening to see for sure. The tour guides are amazing, and the events that happen at this site throughout the year are also awesome.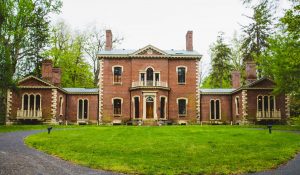 #6: …or Learn Something New at Ashland: The Henry Clay Estate
Another great place to learn some new things while in Lexington is the Henry Clay Estate. No idea who Henry Clay was? Well, he was an important political figure, for starters, but that was far from the only thing this intriguing man did.
The fascinating tours offered at this estate will ensure you leave knowing plenty about this man, his life, and his estate. Best of all, the guides will hand over this knowledge in an engaging way that is sure to keep you entertained throughout.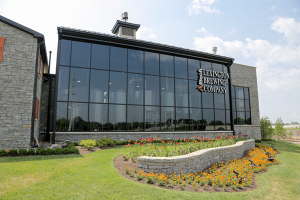 #7: Tour and Taste at Alltech Lexington Brewing & Distilling Co.
Are you a beer fan? If so, a tour of the Alltech Lexington Brewing & Distilling Co. is a must during your visit. The place offers several different types of tours, and each one is both informative and tons of fun.
The "Barrel Aged Beer" and "Taste of the Town" tours are ideal for those who are pressed for time, and both include tasting tokens (the most important part). Other tours are more in-depth, and some can even be taken privately, meaning your group will get all the attention.
That said, you will want to call ahead if you plan to take any one of these tours.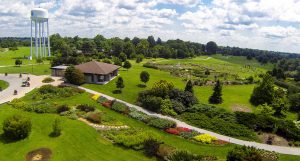 #8: Take a Stroll at The Arboretum
The perfect way to fill an afternoon, The Arboretum is absolutely gorgeous. Here you'll find multiple lovely gardens to wander through as you enjoy the beauty of nature.
Be sure to stop and smell the roses and close your eyes and enjoy the amazing scents filling the air in the Fragrance Garden. Take your kids to the Children's Garden for a fabulous time, and pack a picnic lunch to complete the outing.
Admission to The Arboretum is absolutely free, but donations are appreciated.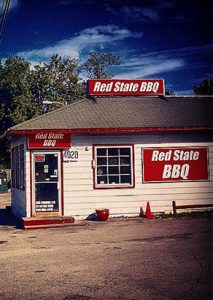 #9: Have Dinner at Red State Barbecue
Everyone says breakfast is the most important meal of the day, but we think dinner is pretty important as well. This is especially true when you have the option of enjoying dinner at Red State Barbecue.
This local barbecue joint is exactly what you'd expect from a Kentucky eatery: It's friendly, fun, and most importantly, delicious. Sure, the place may be a hole in the wall, but it's one that is definitely worth visiting. Be sure to try the brisket and the pulled pork, and give their sauces a try as well.
With so many amazing things to see and do in Lexington, you may be wondering how to fit it all into one weekend. Our advice? Do what you can on this trip and save the rest for next time. Leaving something undone simply means you have reason to visit again and have yet another amazing weekend!