Kentucky
What Kentucky Has That Your State Doesn't: Fast Horses, Tons of Gold, and Noah's Ark
Here are 6 reasons the Bluegrass State is just a bit different than the rest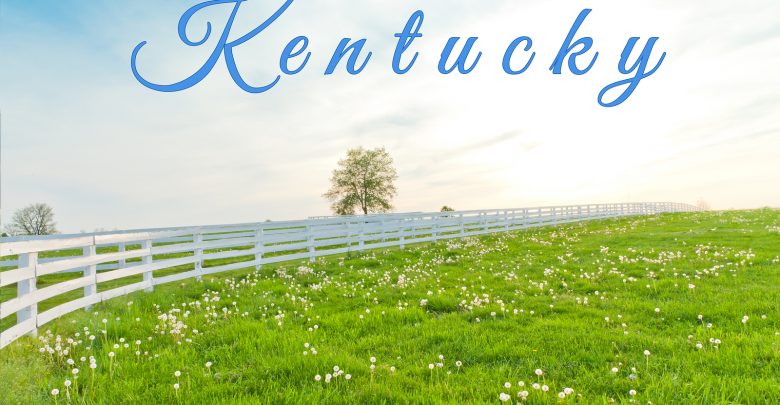 The state of Kentucky is officially the Commonwealth of Kentucky—one of only four states to be constituted a commonwealth. It was originally part of Virginia, and in 1792, Kentucky became the 15th state to enter the union. Nearly 4.5 million people make their homes in the Bluegrass State—an area encompassing some 40,000 square miles. Abraham Lincoln was born in Kentucky, but that's not the only thing that sets the Tobacco State apart from its 49 counterparts. Here are six more things that make Kentucky pretty special in its own right.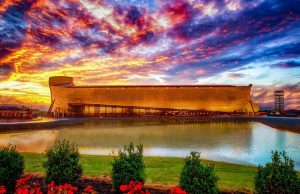 Noah's Ark—yep, Noah's Ark
The state of Kentucky is nowhere near Mt. Ararat, and it further was certainly not a state during Biblical times. But you can see Noah's Ark in Grant County, Kentucky, in the city of Williamstown. At the popular family attraction, the Ark Encounter, visitors can see a full-size replica of the famous ark. It was built to the specifications mentioned in the book of Genesis in the Old Testament and stands 51 feet high, 510 feet long and 85 feet wide. Tickets to the attraction cost between $15 and $48 for a one-day pass, between $25 and $75 for a combo ticket which grants admission to both the Ark Encounter and the Creation Museum (located 45 minutes away in Petersburg, Kentucky) and from $149 per person for a 7-day pass to both attractions. For more information or to purchase tickets, visit www.arkencounter.com.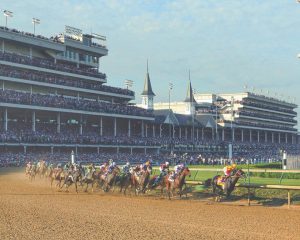 A really famous horse race
Having seen its first race in 1875, The Kentucky Derby is the oldest continuously held horse race in the country. Starters for the famed race have had names that begin with every letter of the alphabet except for the letter "X." One of the most famous horses to ever be born in Kentucky was named Man O'War. But the horse never actually participated in any race in the Derby. During the Derby's opening ceremony at Churchill Downs, called "Thunder Over Louisville," spectators can enjoy the largest fireworks display in the world (yes, even bigger than fireworks at Disney World!) The Kentucky Derby has always been a picture of Americana—a well-attended event during which women wear big statement-piece hats, 120,000 mint julep cocktails are served and spectators join together in singing, "My Old Kentucky Home."
General admission tickets—which do not afford spectators a seat or a view of the track—cost $70 each plus applicable fees. Tickets for the Luxury Trackside Club cost more than $2,800 apiece. For more information or to purchase tickets, visit www.kentuckyderby.com.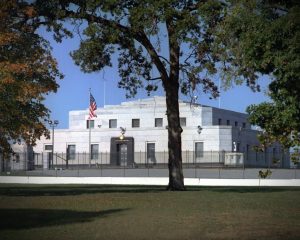 Tons and tons of gold
Fort Knox was built in 1935 and was designed as a gold bullion (bars of gold) depository. It was meant to hold large quantities of gold. It is located 30 miles southwest of Louisville, Kentucky, next to the United States Army Garrison Fort Knox. Half of the United States Treasury's stored gold is kept at Fort Knox. In fact, there are approximately 5,000 tons of gold bullion being held at Fort Knox. During World War II, the Declaration of Independence, the Constitution and the Bill of Rights were held at Fort Knox in protective vaults. But in 1944, the documents were returned to Washington D.C. when it was believed that an attack on American soil was unlikely. Fort Knox is guarded by the United States Mint Police. It is a highly restricted area. In fact, only one U.S. President has ever been inside the vault at Fort Knox.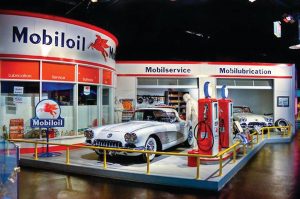 It's the birthplace of the Corvette.
Well, since 1981, anyway. Originally, Chevrolet's claim to fame was manufactured in Flint, Michigan, and later in St. Louis, Missouri, but since the early 1980s, the Corvette has been manufactured solely in Bowling Green, Kentucky. The Corvette is a front-engine, rear-drive, two-door, two-passenger sports car. One of the Corvette's calling cards is its bodywork, which is made of either fiberglass or composite. The first-ever Corvette was introduced at the 1953 General Motors Motorama as a concept car. Now in its 8th generation edition, the Corvette has become known as "America's Sports Car." Today in Bowling Green, you can visit the National Corvette Museum, which since 1994 has served as a home, library, archives and museum exhibit space for all things Corvette.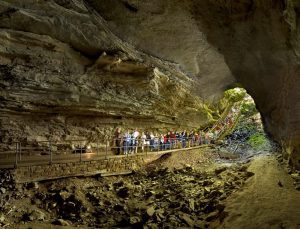 A mammoth cave called Mammoth Cave
Mammoth Cave National Park preserves the world's longest known cave system. More than 400 miles of the system have been explored so far. The park further preserves a part of the Green River Valley as well as a portion of the south-central Kentucky hill country. More than 533,000 people visit the national park each year. For information about Mammoth Cave National Park, or to begin planning your trip, visit www.nps.gov/maca.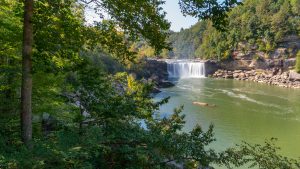 A lot of running water
Kentucky has more miles of navigable waterways than any other state, except for Alaska. In fact, there are approximately 1,100 miles of these waterways in Kentucky. For this reason, canoeing and kayaking are very popular in the state. Kentucky is also the only state to have a continuous border of rivers running along three of its sides—the Mississippi River to the west, the Ohio River to the north and the Big Sandy River and Tug Fork to the east. There are only three major natural lakes in Kentucky, but the largest artificial lake east of the Mississippi River (by volume) is in Kentucky. Any way you look at it, that's a lot of water!