California
San Diego's Craft Brewery Treasure Map
One of America's great beer towns has a lot to offer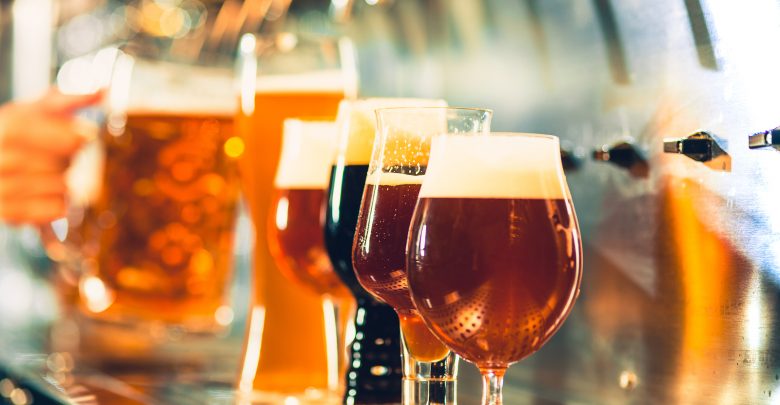 California is known for its beautiful beaches, coastal towns, and tons of tourist locations that range from showing off the beauty of nature to the glitz and glamor of Hollywood. Those who travel to Southern California love to enjoy time in beautiful San Diego which is home not only to gorgeous waterfront spots, but also a world-famous zoo, gorgeous parks, museums, nightlife, and more. While those who visit the town might feel as though most of their time should be exploring the beauty of its beaches and water, there are also plenty of amazing craft breweries that offer up their own unique brews and blends that guests will absolutely love to sip on. From more popular breweries that distribute around the country to small locations that are much more local, there are plenty of craft breweries to enjoy in San Diego!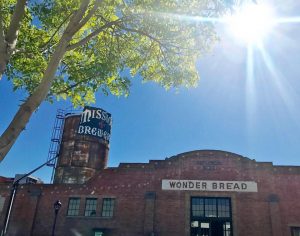 Mission Brewery
The East Village neighborhood of San Diego is home to a brewery that originally was established in 1913 before going out of business during prohibition. Mission Brewing was revived by Dan Selis in 2007 and has grown to occupy a former Wonder Bread factory that guests love to visit. The tasting room at Mission Brewery is open seven days a week and invites visitors to sip on options such as Guava IPA, Mission IPA, Mission Blonde, Dark Seas, California Craft Lager, and Mission Amber. The location also offers tours of the brewery each weekend for the fee of ten dollars per person.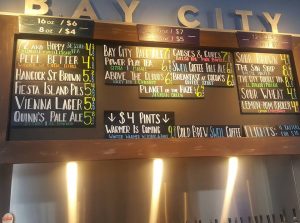 Bay City Brewing Co.
A popular craft brewery in the San Diego area was started by Greg Anderson and Benjamin Dubois who strive to maintain a coastal urban feel in both their beers and their location. Bay City Brewing Co. features a tasting room that is open every day and hosts special events such as trivia nights, barbecue events, and food trucks. Guests who visit can sip on options such as the Sour Brown, Bay City San Diego Style Pale Ale, 72 & Hoppy Session IPA, Fiesta Island Pilsner, and Vienna Lager.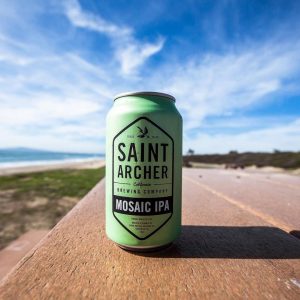 Saint Archer Brewing Co.
One craft brewery in the San Diego area focuses on a dedication to the road less traveled and believes that good beer comes from where art and science meet. Saint Archer Brewing Co. is housed in a large facility that features a massive tasting room complete with an outdoor deck where visitors can enjoy the beautiful California weather year-round. The brewery features an impressive lineup of cans including the Saint Archer IPA, Saint Archer Blonde Ale, Saint Archer Guava Goose, Saint Archer Blackberry Goose, and Saint Archer Mandarina Pale Ale.

Stone Brewing World, Bistro, and Gardens
One of the most recognizable names in California craft brewing can be found in many locations throughout the state including a large facility in the suburbs of San Diego. Stone Brewing World, Bistro, and Gardens is located in Escondido and was founded in 1996 by Greg Koch and Steve Wagner. The Escondido location features a massive tasting room with both indoor and outdoor areas in addition to delicious food options and beautiful gardens to explore. Visitors to Stone Brewing World, Bistro, and Gardens can sip on options such as Stone IPA, Stone Ripper, Stone the Notorious P.O.G., Stone Idolatrous IPA, and Stone Ruination Double IPA 2.0 while also enjoys events such as live music and bottle releases.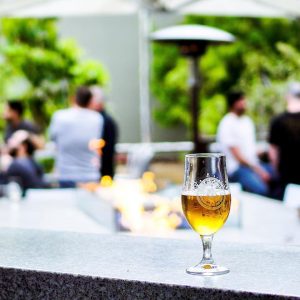 Ballast Point Brewing Company
Ballast Point Brewing Company in San Diego began in 1996 when a group of friends took their love of beer and began to create a recipe for a better drinking option. With several locations throughout the California area, the main home base of Ballast Point Brewing Company is the Home Brew Mart which boasts a tasting room, guided tours, and even special classes. With an extensive list of beers available, visitors can choose from options such as Moscow Mule Ale, Wahoo White, Bonito, Russian Imperial Stout, Aloha Sculpin, Orange Vanilla Cream Ale, and California Amber.
10 Barrel Brewing Co.
A trio of friends in Oregon decided in 2006 to craft beer together in order to create something delicious while also having fun. This was the birth of 10 Barrel Brewing Co. which features a location in Maker's Quarter in San Diego. Open seven days a week, this brewpub serves up amazing food selections in addition to popular beers such as Chela Vida, Joe IPA, Coast Trip, Cucumber Crush, Padre Pils, and E Street Pale. Visitors to 10 Barrel Brewing Co. in San Diego can also enjoy events including live music, paint nights, and more.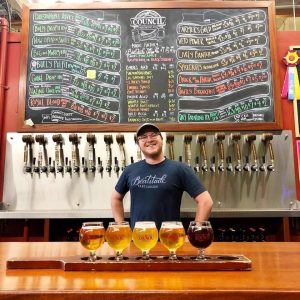 Council Brewing Co.
A newer craft brewery on the San Diego scene originally opened its doors in 2014 and now features a tasting area that is open seven days a week. Council Brewing Co.'s Kearny Mesa Tasting Room offers up choices including Day Drinking IPA, Lively Banter Blonde, Pirate's Breakfast Imperial Oatmeal Stout, Liz's Brown Ale, Farmer's Gold Belgian Saison, and Woofle Dust American Golden Sour Ale. Guests at the tasting room can opt to bring their own food or enjoy options from local food trucks while also enjoying special events like fitness classes, barbecues, special dinners, and draft releases.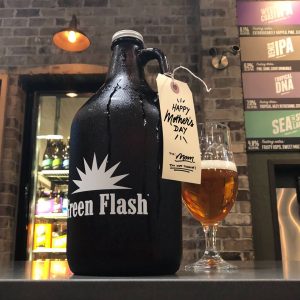 Green Flash Brewing
Green Flash Brewing was started by Mike and Lisa Hinkley in 2002 and currently features a brewery ad popular tasting room in San Diego in addition to a new location opening soon in Nebraska. The brewery is home to a large tasting room and beer garden where visitors can go and sample over thirty beers on tap seven days a week while also enjoying food from the Green Flash Gastro food truck. In addition to the seasonal brews, Green Flash Brewery has some year-round options such as the Soul Style IPA, Passion Fruit Kicker, Sea to Sea Lager, West Coast IPA, and Remix IPA.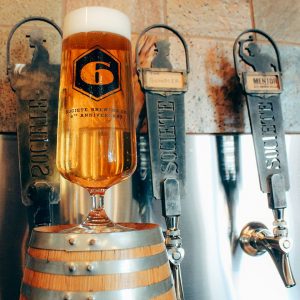 Societe Brewing Company
A unique brewery in the San Diego area was founded by two friends whose goal was to create delicious modern ales and lagers inspired by the traditions of the old world. Societe Brewing Company was founded in 2012 by Travis Smith and Douglas Constantiner and features a tasting room that is family-friendly and offers events such as metal yoga, beer and pickle pairings, and charity Tuesdays. Visitors can enjoy delicious food offerings made in-house and from food trucks, while sipping on brews including the Bachelor Single-Hop IPA, Widow Belgian-Style Dark Strong Ale, Baroness Helles Lager, Fiddler IPA, and Swindler Feral Blonde Ale.