Kentucky
Kentucky Screams for Ice Cream!
Our favorite ice cream shops in the Louisville area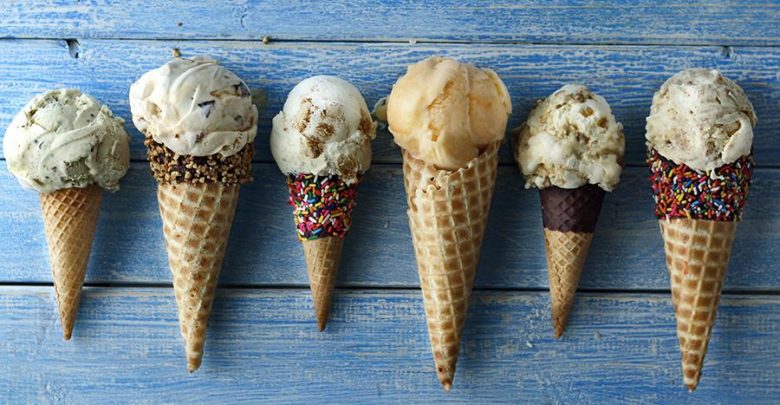 Ice cream is a welcome treat any time of year. That said, when summertime rolls around, it's almost a crime to go more than a day or two without a frozen treat of some sort. This is especially true when you're living in a southern state such as Kentucky.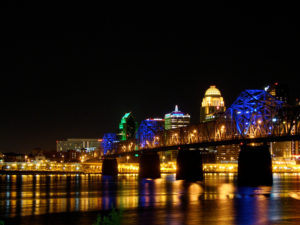 For this reason, the folks of Louisville, KY take their ice cream very seriously. In fact, these people love ice cream so much that they have a whole slew of delicious places to grab a cone. Therefore, the problem for visitors and locals alike isn't so much finding a place to get some ice cream, but instead, deciding where to get it.
If you'll be in the Louisville area soon, you'll definitely want to plan to get ice cream. Not only that, you'll probably want to stop for a chilly sweet treat more than once.
Not sure where to go? Try one of these 9 top ice cream joints.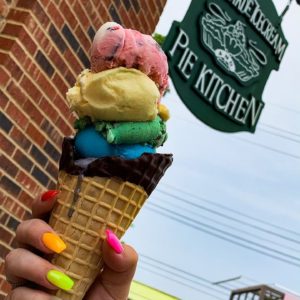 #1: Homemade Ice Cream & Pie Kitchen
Just as the name suggests, absolutely everything in this local ice cream shop and bakery is made from scratch. This means every scoop of ice cream ordered here was freshly churned in the shop, and this fact alone makes this some of the best ice cream in town—and possibly some of the best ice cream you'll ever have.
Have a scoop all on its own, make it into a sundae, or add it to a slice of delicious pie. No matter how you enjoy your ice cream, you'll be glad you stopped by Homemade Ice Cream and Pie Kitchen.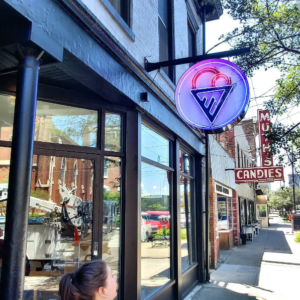 #2: Louisville Cream
Looking for a shop that has a hip, modern feel and some seriously innovative flavors? Louisville Cream might just be your place.
This awesome ice cream shop has a wide variety of interesting flavors including "salted butter caramel" and "bourbon smoked pecan". Best of all, their seasonal options include something for everyone.
Whether you're vegan or just looking to enjoy some in-season produce, you'll find something to love at this incredible ice cream joint.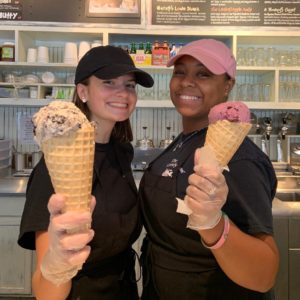 #3: The Comfy Cow
The Comfy Cow has been around for over 10 years, and once you taste their products and experience their friendly service, you'll understand why.
Flavors include such classics as chocolate and strawberry, as well as more interesting options such as "brown butter peanut brittle", and all flavors are made in-house with locally sourced and fair trade ingredients whenever possible.
Additionally, this local chain likes to focus on community, meaning by supporting them, you're supporting the local Louisville community.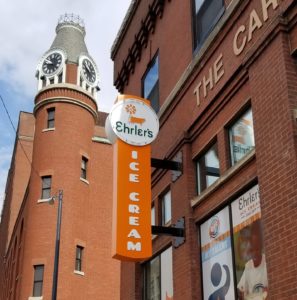 #4: Ehrler's Ice Cream
A Louisville staple since 1867, Ehrler's Ice Cream is rich, delicious, and well worth a stop. You can purchase this frozen dessert by the half-gallon to take home, or grab a scoop in the shop. We recommend doing both because we guarantee you're going to want more once you get home.
Of course, there's also the option of seeking out the Ehrler's Ice Cream Truck, which can often be found at events around town and is always a source of excitement for kids and adults alike. After all, what could be better than high-quality ice cream from an ice cream truck on a hot summer day?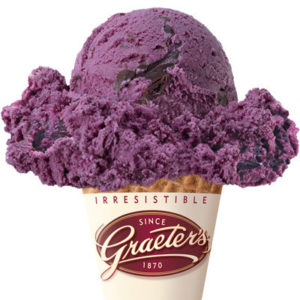 #5: Graeter's Ice Cream
Technically, Graeter's is a chain. That said, it's a very good chain, and seeing as there aren't all that many locations around, it's definitely worth a visit when you find yourself in the Louisville area. Flavors include a variety of chocolate chip options, seasonal favorites, and of course, classics such as chocolate and vanilla.
Just like Ehrler's, Graeter's sells cartons of their ice cream, making it easy to enjoy at home. However, you will definitely want to grab a scoop (or two) while in the shop.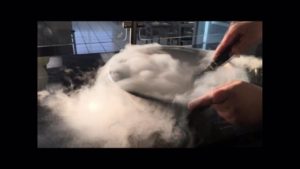 #6: The Arctic Scoop
Made right before your eyes using Liquid Nitrogen, the treats at Arctic Scoop are simply amazing. Not only are they delicious to eat, it's also super fun to assemble your own flavor using the ingredients available and then watch the mixture you create become a creamy and delicious serving of ice cream or frozen yogurt.
Because you pick and choose what goes into your dessert, there are options for gluten-free, dairy-free, low-fat, and vegan diets, making this the ideal place to go in order to please a large group of people.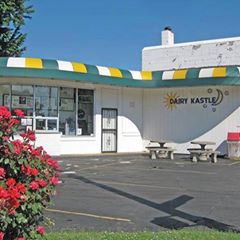 #7: Dairy Kastle
A retro space that'll take you back to the simple days of your childhood, Dairy Kastle serves up all-American classics such as chili dogs, BBQ pork, and of course, soft-serve ice cream.
Their ice cream comes in the typical chocolate, vanilla, and twist flavors, but can be customized in a wide variety of ways. Get a dipped cone or a sundae, or have your ice cream mixed into a shake or flurrie. No matter what you choose, you're sure to feel the true spirit of summer at this classic Louisville ice cream and food stop.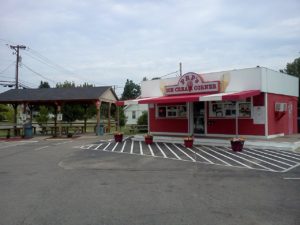 #8: PRP Ice Cream Corner
Another one of those places that just screams summer, PRP Ice Cream Corner is a favorite of many locals. The bright red building is impossible to miss, and the super-friendly customer service is hard to beat. Whether you're looking for soft-serve in a variety of flavors or a good-sized dip of hard ice cream, you'll find it here, and it'll be served up quickly and with a smile (despite perpetually long lines).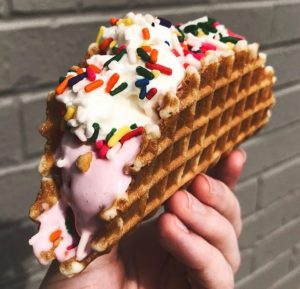 #9: Liège & Dairy Ice Cream + Waffles
With two locations to choose from, you're never far from a Liège & Dairy Ice Cream + Waffles when in Louisville. This is a good thing because once you try it, you'll likely be craving it for a long time to come.
As the name implies, the ice cream here is indeed "legendary", as are the many creations they make with it. From waffle sundaes made using house-made waffles to milkshakes in all kinds of unusual and delicious flavors, they have something for everyone at this little shop.