Arizona
Try Some Great Wines in Gorgeous Arizona
A tour of the best wineries in the Phoenix area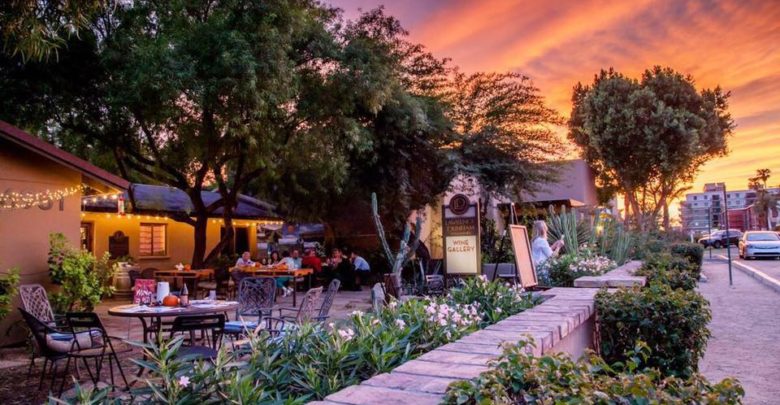 The Southwestern region of the United States is a very popular travel destination thanks to its abundance of natural beauty, culture, history, and more. Arizona, in particular, is a fantastic place for travelers to visit thanks to its unique desert-like climate and landscape, the array of popular museums and natural wonders, and wonderful cities.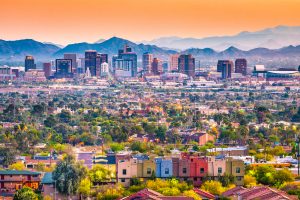 The capital city of Phoenix is a popular travel destination year-round and those who spend time there can enjoy plenty of amazing experiences including visiting an array of wineries to indulge in the perfect blends of classic flavors and local ingredients. These wineries welcome visitors to taste samples, relax, enjoy live events, and more, and a visit to any of them is the perfect way to spend an afternoon while enjoying the city. Here are the five best wineries to visit while spending time in Phoenix, Arizona.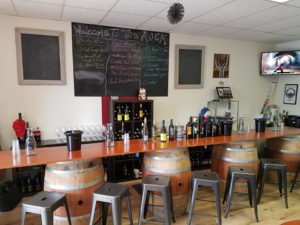 Desert Rock Winery
Just outside of Phoenix is the suburb of Scottsdale, Arizona which is home to an incredible winery that is also conveniently located in proximity to the airport to allow for a glass of wine on the go! Desert Rock Winery began in 2006 when Paul J. Hoffman decided to sell popular wines from the Napa and Sonoma regions of California.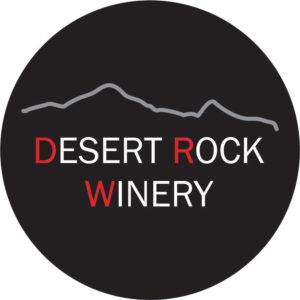 Moving to the Scottsdale area in 2015 and expanding in 2016, Desert Rock Winery has consistently been growing since its founding and gaining both popularity and visitors ever since. Travelers who visit the location can enjoy its tasting room, observe various parts of the wine making process, and even take special courses run by Hoffman that share history and information about the amazing process. Some popular wines produced by Desert Rock Winery include The Head Tilt Red Blend, Paul Joseph Zinfandel, 401K Chardonnay, Headbanger Rock N White Blend #2, and Headbanger Rock N Rose' One Oak Vineyard Unfiltered in addition to spirits such as the 401K Vodka and Dirt Road Blended Whiskey.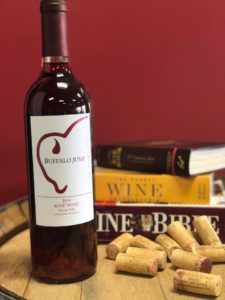 Buffalo Jump Winery
Another wonderful winery for travelers to make a point of visiting is located just outside of Phoenix in the town of Chandler. Buffalo Jump Winery is a unique location that was originally focused on raising buffalo at a family ranch in Wyoming before beginning to make their own wines in 2010 using grapes from California, Oregon, Washington, and Arizona. In 2017, Buffalo Jump Winery officially opened in Arizona and offers up a welcoming experience that also pairs perfectly with a Sip & Paint class! Featuring a light and airy tasting room with warm wood accents and plenty of space to relax, the winery welcomes guests to enjoy a quick visit, special events, or the popular Sip & Paint classes each month. Popular wines created at Buffalo Jump Winery include the Rose, Riesling, Flathead Lake Cherry, 2013 Syrah, 2006 Cabernet Sauvignon, 2010 Grenache, and 2007 Cabernet Franc. With a rich family history and some delicious tasting options, Buffalo Jump Winery is a great spot to enjoy some tastings each day in Phoenix!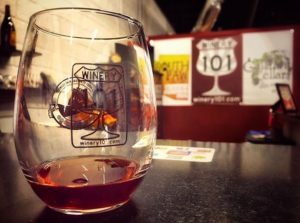 Winery 101 Peoria
Northwest of Phoenix is the town of Peoria where travelers can stop in and enjoy handcrafted wines in an inviting and open tasting room with lots of local touches. Winery 101 Peoria was founded in 2008 by Irlyn and Gavin Gallifant who were inspired by the winemaking process on their honeymoon in Italy.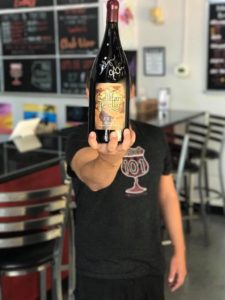 Growing ever since, the location produces over twenty varieties of wine which are often served up by the owners themselves in the tasting room each weekend. The tasting room features an industrial feel and hosts special events throughout each week including paint classes, live music, private events, and more. In addition to the tasting room in Peoria, travelers can also visit a secondary location in Cottonwood, Arizona that serves up the same amazing wines. In addition to sampling wines in the tasting room, visitors can also purchase popular bottles including the Chardonnay, Sangiovese, Pinot Gris, Poolside Pink, Cabernet, Malvasia Bianca, Sweet Amnesia, Summer Sippin', and upper Tuscan. No matter which location travelers visit, Winery 101 Peoria is a fantastic location to enjoy some expertly created wines!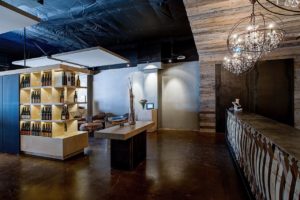 Aridus Wine Company
Another wonderful winery that travelers will love to visit can also be found in the suburb of Scottsdale just outside of Phoenix. Aridus Winery is owned by Scott Dahmer and helmed by winemaker Lisa Strid and has been serving up some amazing options since first beginning in 2009. Spanned over forty acres along Turkey Creek, Dahmer renovated a historic apple processing barn into a crush facility which has been expanding ever since.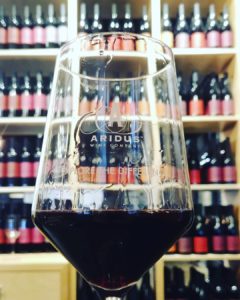 Meaning dry or arid in Latin, Aridus combines grapes from Arizona, New Mexico, and California with state of the art facilities and equipment to create unique tastes that perfectly represent the beauty and essence of Arizona. The tasting room features industrial features and equipment which pair perfectly with beautiful views of the vineyards outside. Featuring many popular and award-winning choices, some wines that visitors can sip on in the tasting room include the 2016 Petit Sirah, 2016 Montepulciano, 2017 Malbec, 2016 Cabernet Franc, 2017 Tank 12, 2017 Tank 22 Rose, 2016 Graciano, and 2016 Malvasa Bianca.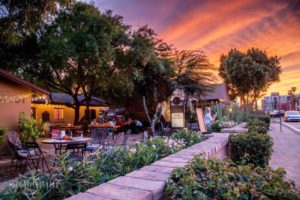 LDV Winery
A final winery that those traveling in the Phoenix area should absolutely enjoy a visit to is also located in the suburb of Scottsdale.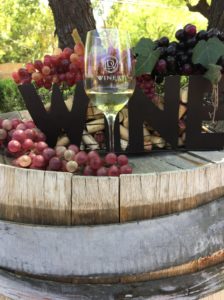 LDV Winery is owned and operated by Curt Lawrence and Peggy Fiandaca who trace their passions for wine back to family connections and personal stories as well as a love for the Arizona land. The vineyards were purposely situated in a location where there is an ideal thirty-degree temperature difference between night and day, leading to unique and delicious creations from perfect grapes. LDV Winery's tasting room is open seven days a week and welcomes guests into a cozy and inviting space to enjoy a variety of wines, small bites, and various events. In addition to individual tastings, visitors to the tasting room can also enjoy flights of wines to allow them to sample several options before purchasing a full sized bottle. Some popular wines created by LDV Winery include the 2015 Decade Rhone Red Wine, 2012 Petit Sirah, 2013 Grenache, and 2015 Sky Island Voignier.