Arizona
There's No Place in the World Like Arizona
Here are 8 reasons we love the Grand Canyon State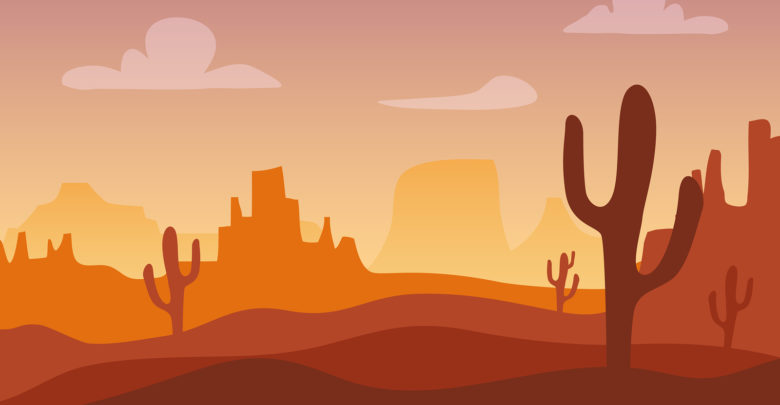 Arizona is an amazing state and is—in our opinion—completely underrated. Whether you're an Arizona native, looking to move to the state, or just planning a quick visit, you are sure to love this wonderful place if you just take the time to get out and see and do all the state has to offer.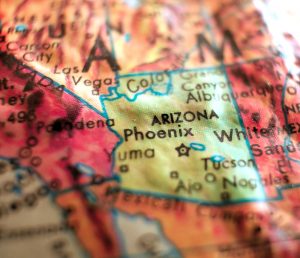 Wondering what you should be looking for? Here are the top 8 reasons we adore this beautiful state. Keep an eye out for these things and we're certain you'll fall in love as well.
#1: Gorgeous Scenery
First and foremost, we must mention the incredible scenery found in Arizona. From cactus-filled deserts to majestic mountains and from crystal lakes to enormous pine forests, there is truly something for everyone, and this means plenty of gorgeous photo opportunities and chances to explore different ecosystems in the great outdoors.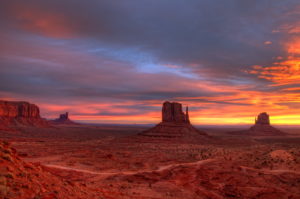 We highly recommend taking long drives through the state just to check out the beyond-beautiful scenery, and we're guessing you'll make plenty of pit stops to snap photos of the plants, animals, and backdrops you find along the way.
#2: Amazing Skies
Speaking of backdrops, you simply will not believe the spectacular skies found in the state of Arizona. This might seem like a silly thing to gush about—after all, every state has a sky. However, none of them quite measures up to Arizona's skies.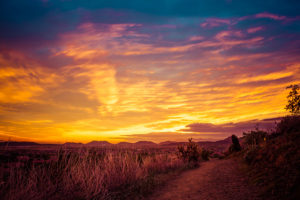 The sunrises, especially those captured in the mountainous areas, are lovely, and the sunsets are absolutely magical. The night skies are as clear and bright as they come, and it's surprisingly easy to move far enough from the city to avoid having light pollution ruin your stargazing. Heck, even the daytime skies are incredible, as they are almost always bright blue and clear.
As far as those night skies go, we highly recommend heading to the Lowell Observatory in Flagstaff to check them out. This is where Pluto was first discovered, and the center offers a variety of educational opportunities for visitors.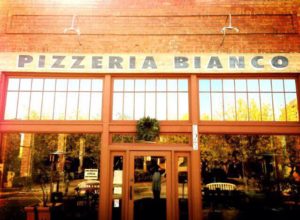 #3: Delicious Food
Arizona is home to some of the very best food in the nation. Seriously, we'd say the food here even measures up to the amazing cuisine found in places like San Francisco and New York City.
The state's specialty is a surprisingly unique kind of food referred to as Sonoran-style Mexican food, and it is delicious. Of course, the state's 60+ food trucks all offer something yummy as well, and Phoenix's famous Pizzeria Bianco also helps mix things up.
#4: Warm Weather and Snow
Most people think of Arizona and immediately think of hot summers. While those hot summers are definitely a reality in most of the state, the warm weather is also a blessing at times. This is because the heat carries over into the winter months, meaning there is sunshine year-round, and the average winter temperature in places like Phoenix is 60 degrees (F).
Even with all of that heat, it is still possible to experience cold and even snow in Arizona. Simply head into the mountains and you'll find plenty of chilly days and snowfall during the cooler months. Flagstaff, for instance, sees an average of over 100 inches of snow every year!
This ability to experience the best of both worlds makes Arizona an appealing place to many.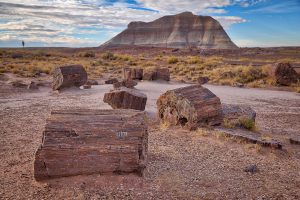 #5: Beautiful Parks
Remember that gorgeous scenery we mentioned above? Many of the most beautiful natural sights in the state can be found in Arizona's abundant parks.
Three hugely popular national parks call this state home: Grand Canyon, Petrified Forest, and Saguaro. Obviously, the Grand Canyon is a must-see, and offers some of the most awe-inspiring views you'll ever witness. Meanwhile, the Petrified Forest is surreal and fascinating, and Saguaro National Park is unique in that it is the only park boasting Saguaro cacti. In fact, Arizona is the only place in the world one can find these unique and iconic plants.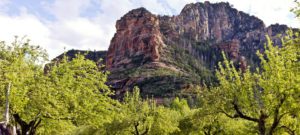 Besides the three national parks, Arizona is also home to a number of other National Park Service sites, as well as 31 state parks. These state parks are home to caverns, deserts, forests, and more.
We highly recommend Slide Rock State Park, where visitors can slide down a slick rock and into the water. We also rather enjoy Kartchner Caverns State Park, which features 2.5 miles of beautiful cave formations.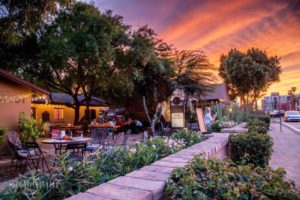 #6: Wineries, Vineyards, and Craft Breweries
Are you a fan of wine? We are too! That's why we adore the fact that Arizona is home to over 60 wineries and vineyards. This means wine tastings are definitely in order while visiting the state. We recommend heading to the Verde Valley Wine Trail for some amazing wine and some lovely views.
Prefer beer over wine? No worries! There's something for you too. Over 60 craft breweries call this state home, so you'll have plenty of opportunities to give different brews a try. Of course, the World's Best New Brewery absolutely must go on your list of places to try!
#7: No Daylight Savings Time
That's right, Arizona doesn't observe daylight savings time. This one throws travelers off on a regular basis. However, if you know to expect it, it's actually a major perk.
Let's face it, nobody likes losing an hour just because spring decides to show up, and in Arizona you don't have to deal with the lost sleep and adjusting that goes along with it.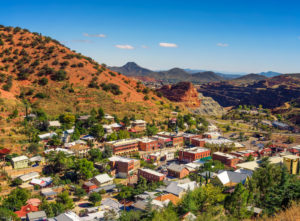 #8: Fascinating Historic Sights
Lastly, we must mention the many super cool historic sites found in Arizona.
The adorable town of Bisbee was named Best Historic Small Town in the country, and when you visit and see all the historic buildings, you'll understand why. Arizona is also home to a number of ghost towns, making it the perfect place for those interested in the gold rush and the surrounding time period.
Of course, we mustn't forget the many natural history sites found in the state. The aforementioned petrified forest gives visitors an eerie peek into the past, and the Barringer Crater is the best-preserved meteor crater on earth.