South Dakota
In South Dakota, You'll Discover Plenty to Stay Engaged, Entertained and Educated
The best places to enjoy a weekend in Rapid City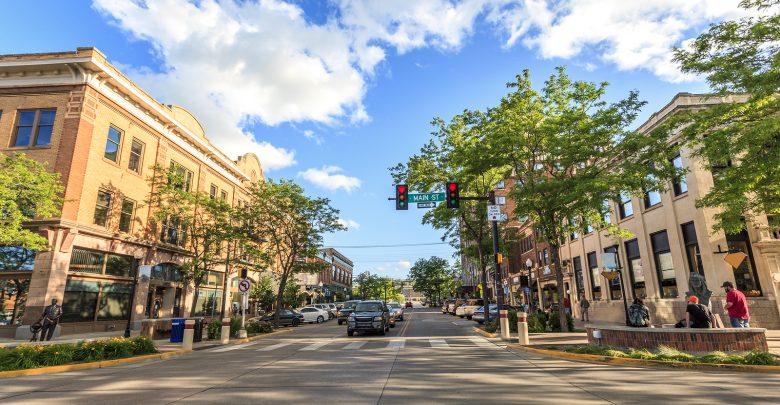 In far western South Dakota at the foot of the Black Hills, you'll find Rapid City, a place with a modern and yet old-west feel. Many visitors start their vacation here before touring Mt. Rushmore or the Black Hills. Of course, you'll want to visit all that the Black Hills and nearby National Parks have to offer (when you're in Rapid City, you have six National Parks within reach) but first, enjoy some of what this great city has to offer. There's so much to do in Rapid City, the hard part will be deciding where to start.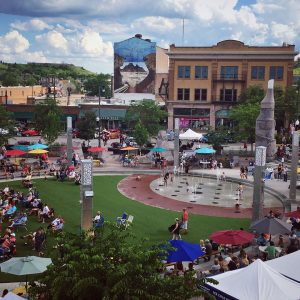 Main Street Square
In downtown Rapid City at the Main Street Square, you'll find a multitude of shops, restaurants and theaters lining its edges. This main public outdoor area is a place of celebration with a park space front and center. Gather here to play in the fountain or watch movies in the summer or ice skate in the winter. One of the more unique shops you'll find on the square is the Prairie Edge Trading Co & Galleries – a trading post and symbol reminiscent of the spirit of the Old West. This trading post reminds us of times gone by featuring American Indian crafts, music and art.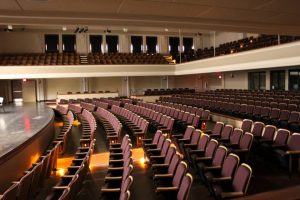 For your artistic side, sample some of the many art galleries in downtown Rapid City including the Reflections of South Dakota which features art from South Dakota artists including pottery, jewelry and purses and the Dahl Art Center with visual displays of American Indian Art. You could also catch a show at the Performing Arts Center of Rapid City.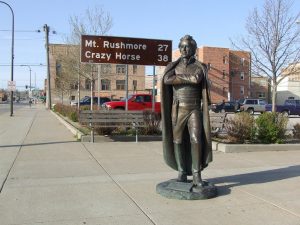 While you're downtown, experience the City of Presidents. Here, you're greeted by 43 life-size bronze statues of United States Presidents up through George W. Bush. These statues portray each president in a unique way, for example, President Roosevelt is featured in his Rough Rider uniform and President John F. Kennedy is with his young son. There's an interactive walking guide to help you enjoy your tour among the greats.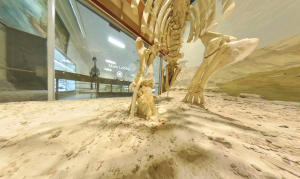 Museums and Attractions
One of the highlights of Rapid City is the number and types of museums and attractions you'll find here to explore. Your curiosity is sure to be satisfied with the multitude of choices they have to offer.
Found at the South Dakota School of Mines, the Museum of Geology is an interesting draw for many to learn about the nearby and historic rocky terrain. Find out about the ancient ecosystems present in the area and study the rocks, gems and crystals found nearby. You'll find mounted skeletons of dinosaurs, mammals and marine reptiles, rare rocks and meteorites. Take a guided tour or explore hands-on in the kid's play area. This museum is free to all.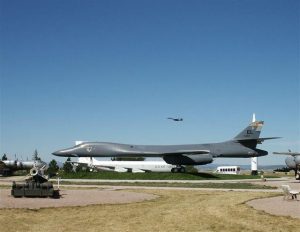 You'll also want to check out the South Dakota Air and Space Museum located just outside of Ellsworth Airforce Base. This place isn't just for aviation buffs as everyone will enjoy the history of aeronautics, the displays of vintage military aircraft and the stories that accompany the legendary planes. There are both indoor and outdoor displays of models, restored airplanes and military missiles all telling their own stories.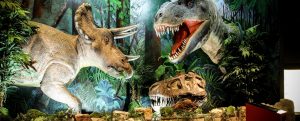 Take a trip through time at the Journey Museum & Learning Center to explore the history of the area and learn about the formation of the Black Hills going back 2.5 billion years. Here, you can take part in interactive displays and exhibits for more information about the culture and development of the western frontier over time. They also have exhibits about the American Indian region, experience and culture and its impact on modern society.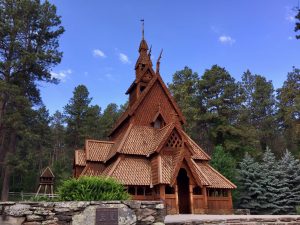 For a different kind of experience, explore the Chapel in the Hills just outside of town in the woods. This Norwegian church is an exact replica of the Borgan Stavkirke found in Norway and celebrates everything Scandinavian with a shop, history displays and artifacts. Take part in Vespers (their church service) offered every evening during the summer.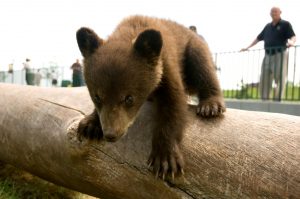 To get up close and personal with wildlife, drive through Bear Country USA.  This park features 20 species of bear, elk, mountain lion and buffalo. The wildlife is so close, you'll need to stay in your vehicle with the windows closed, but the experience to see so many right from your window will be worth it and one you won't soon forget.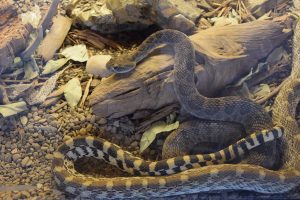 The Reptile Gardens have the largest collection of reptiles in the world (confirmed by the Guinness Book of World Records in 2018). If you like snakes, tortoises, frogs, bugs, and reptiles, this is the place to visit. This zoo features hands-on exhibits, a SkyDome, Botanical Gardens and beautiful walking paths.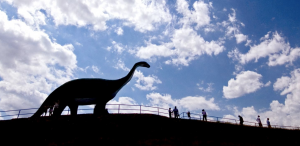 For a fun and quirky stop, check out the Dinosaur Park and Skyline Wilderness Area. One of the area's first tourist attractions, you'll find seven concrete dinosaur replicas on this land where dinosaurs were once found. From the top of this hill, you can enjoy beautiful 100-mile views and can even see the Badlands.
You can visit these local sites on your own schedule but if you're short on time and want more information, you can see and experience the sites with a tour on the City View Trolley. The trolley stops at the museums and offers a narrated tour and information about the city.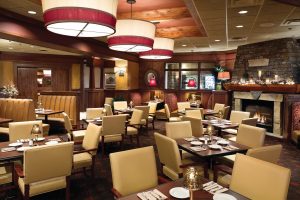 Enjoy a great meal
While you're in town, round out your visit with stops at one of the many delicious local restaurant choices. In downtown, there's Murphy's Pub and Grill offering great food in a pub atmosphere with an historic feel or Delmonico Grill for an upscale meal. Don't miss Minerva's, a South Dakota classic for elegant fine dining and an unforgettable experience. For a real western feel and a good meal, check out the wranglers at Fort Hays Chuckwagon Supper & Cowboy Music Show. This place is true entertainment!
Rapid City is a vibrant and exciting town and one that you'll enjoy visiting before you venture to the Black Hills and National Parks.