Florida
An Underrated Natural Wonder You Need to See at Least Once
The under-the-radar beauty of Kissimmee Prairie Preserve State Park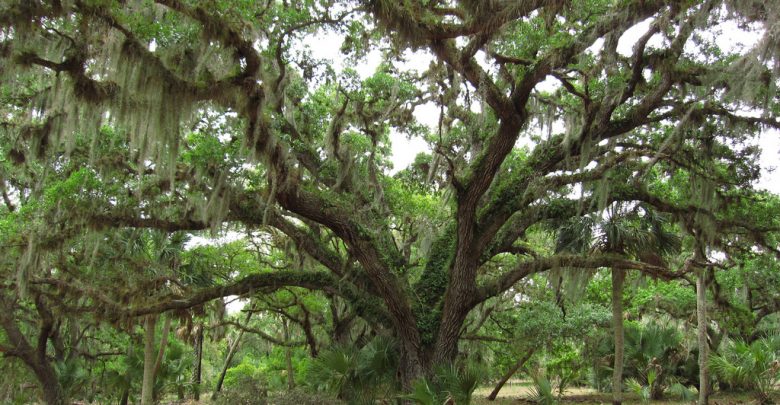 When most people think about Florida, they automatically picture one of two things. The state is famous for incredible beaches and also for the most popular theme parks in the world. There is much more to the state, though. The Florida Everglades, Lake Okeechobee, and The Saint John River are three natural wonders that you might have heard of.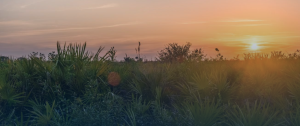 One that you might not know about is Kissimmee Prairie Preserve State Park. Located well south of Orlando, if you visit this underrated natural wonder you will be surprised when you realize that you are less than two hours from the crowded tourist district. Here is what you will want to know about Kissimmee Prairie Preserve State Park. If you decide to visit, you will not be disappointed.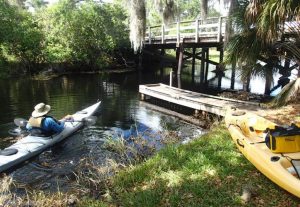 General Information
Kissimmee Prairie Preserve State Park is approximately 54,000 acres in size. It's part of the headwaters of the Florida Everglades. The official address is 33104 NW 192nd Avenue, Okeechobee Florida, 34972. It is the largest area of Florida dry prairie remaining in the state. If you visit you will be able to experience the area's natural ecosystem. You'll find more than just dry prairie. There are marshes, wet prairie, and plenty more. At Kissimmee Prairie Preserve State Park you will be able to experience Florida the way that many areas were before tourism became one of the main industries of the state.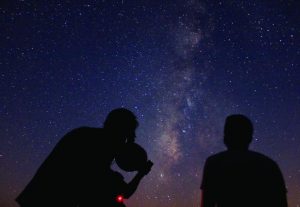 Sky
One of the things that will strike you immediately is the sky. It looks so much larger than what you are used to. The blue sky at Kissimmee Prairie Preserve State Park seems to go on forever. Of course there will be rain at times, but most of the time the storms will pass quickly. You will also love the sky at night. Because of the location of Kissimmee Prairie Preserve State Park, there is not a lot of light pollution. This means that your stargazing will be unlike anything that you will experience elsewhere. You might also be able to spot Saturn or Jupiter, and if you know where to look and you time things right, you might even get a glimpse of the International Space Station.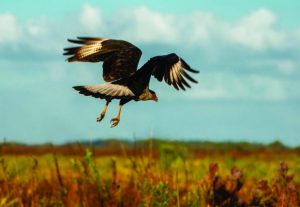 Bird Watching
Kissimmee Prairie Preserve State Park is an excellent place if you would like to try your hand at birding. There are close to a dozen endangered or concerned species who call the park home. You might be able to see a Florida grasshopper sparrow, a Carolina parakeet, or a wood stork. These are just a few of the species who make Kissimmee Prairie Preserve State Park their home. The park is also a haven for butterflies.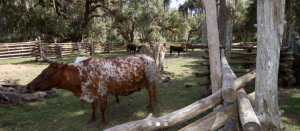 Cattle
Cattle are not native to Kissimmee Prairie Preserve State Park, but there is still a good chance that you will see them. They date back to 1512 and Juan Ponce du Leon, who brought seven Andalusian cows to the area and left them behind. Later Franciscan friars brought more cattle to the land, and Spanish settlers did as well. After the American Revolution those who settled in Florida brought more cattle, and then even more arrived when the railroads were built in the state. Now 6,000 acres of land at Kissimmee Prairie Preserve State Park are dedicated to cattle.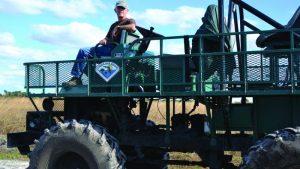 Tours
If you would like to see as much of Kissimmee Prairie Preserve State Park as possible, you might want to sign up for a tour. You cannot go wrong with a buggy tour. You will sit in an elevated seat in the buggy, and your guide will point out deer and other wildlife, while you travel through the tall grass. You will want to make a reservation for the buggy tour by calling 863-462-5360. The cost is $17 for each adult, and $9 for those 17 and under. The tour lasts between two and two and a half hours. Another thing that you might want to sign up for is a Wildflower Walk. These are held a couple of times a year, and Friends of Kissimmee Prairie Reserve receive preference for reservations.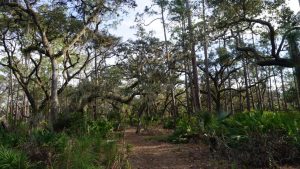 Trails
If you want to explore on your own, that is a possibility as well. Kissimmee Prairie Preserve State Park has some great trails for hiking. You can also ride a bike on the trails, and there are even trails for horseback riding. In all, there are approximately 100 miles of trails that you will be able to enjoy.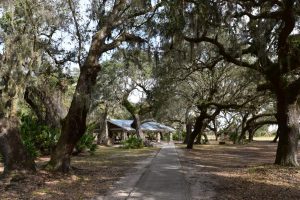 Camping
If you are looking to camp, Kissimmee Prairie Preserve State Park is the place to do it! After all, if you would like to enjoy the stars in the night sky you will need to be in the park. There are three types of camping offered. There is a family campground that has RV hookups (although there are size regulations). Tents are welcome as well. The family campground has a full restroom and hot showers. If you are a rider you will be happy to know that equestrian camping is also a possibility. There are paddocks at the equestrian campground. If you truly want to feel like you are one with nature, you might want to consider primitive camping. There are three primitive sites available. You will need to hike or bike to your campsite, which will be about three and a half miles from the Visitors' Center. There is a fire ring and a picnic table at each primitive campsite, but that is all. You will need to bring in your own water and food. Remember to leave the campsite the way that you found it, no trash is to be left behind. Call 863-462-5360 for more information on camping.
Other Information
Admission to Kissimmee Prairie Preserve State Park costs $4 per car, and exact change is needed. Camping costs $16 per night. Primitive camping costs $5 for each adult per campsite, and $1 for each child. There are discounts for Florida residents who are over 65 years of age, and also for those who have a 100 percent disability award certificate. Except for camping, the park is open 8:00 until sundown, 365 days a year.