South Carolina
Taste the Goodness of the Vine in South Carolina
A tour of the best wineries in Charleston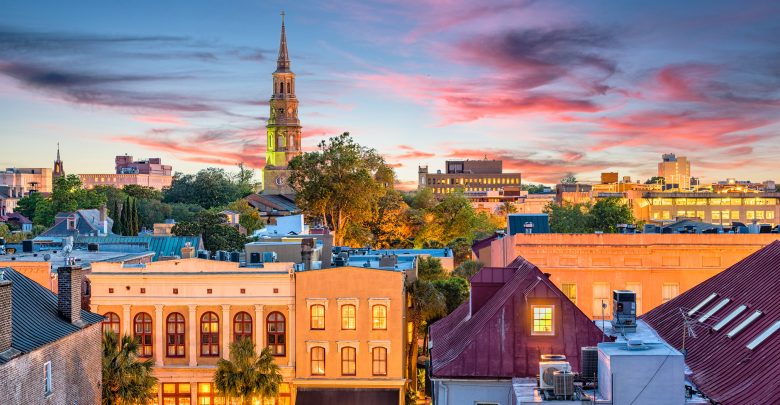 The East Coast of the United States is home to some of the most diverse and beautiful locations in the entire country. From New England charm to the beaches of Florida, there is much to be enjoyed up and down the shores of the Atlantic. South Carolina is a wonderful state for visitors to enjoy, particularly the cities located near the coast which offer the perfect combination of Southern charm and coastal views. Charleston, in particular, is a popular city where travelers can enjoy history, culture, dining, shopping, entertainment, and more just off the shores of the Atlantic. While spending time in the beautiful city, travelers can also enjoy several amazing wineries that offer up local flavors and wonderful environments where visitors can relax and enjoy the ambiance. Here are the best wineries for visitors to enjoy while spending time in beautiful Charleston, South Carolina.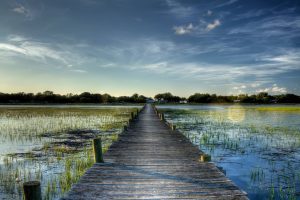 Deep Water Vineyard
A popular vineyard in Charleston made dreams come true when a couple was able to take their retirement and dream and turn it into another couple's lifelong passion. Jim and Ann Irvin began the Irvin-House Vineyard that features forty-eight acres of beautiful vineyard land. Jesse and Andrea traveled to South Carolina in 2012 looking for the ideal place to raise their three children and quickly fell in love with the area. At the time of their transition, the Irvin-House Vineyard was also passed along to them and they have worked tirelessly ever since transitioning and rebranding the location into Deep Water Vineyard.
The entire forty-eight acres are open to guests who can enjoy self-guided tours and tastings each week from Tuesday through Saturday. With each self-guided tour, guests can sample five different tastes and leave with a complimentary wine glass.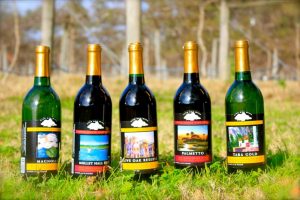 In addition to the beautiful grounds, visitors to Deep Water Vineyard are sure to absolutely love the unique and delicious flavors created by grapes that are all grown in the Southeast areas of the country. Popular options that visitors can sample or purchase include the Low Tide, High Tide, Deep Water Blend, Lowcountry Red, Magnolia, Driftwood, Sea Island Red, Cabernet Sauvignon, and Chardonnay. While visiting Deep Water Vineyard during the week will feature fewer crowds, Saturday is a popular time to explore the location thanks to the Weekend Wine-Down which features wine, food, and live music.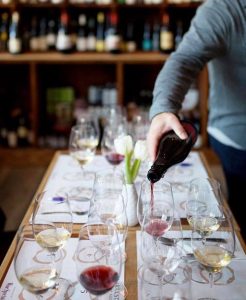 Wine & Company
Another location in Charleston is not necessarily a winery itself, but brings the flavors and hospitality of the area to life through a charming setting and store. Wine & Company aims at creating an atmosphere that celebrates friendships and memories and invites visitors to shop, relax, and dig into both delicious food and wine on each visit. Furthering the laid-back attitude, the location has no formal servers, so those who order up food and beverages are welcome to stay and relax as long as they would like.
The food menu at Wine & Company focuses on cheese and cured meats and guests can choose from a relatively large selection including Vermont Bonne Bouche with Old Fashioned Bourbon Black Cherries, French Saint Andre with Hibiscus Crystals, Wisconsin Deer Creek Two Year Aged White Cheddar with Sprecher Beer Chips, Canadian Goose Foie Gras Mousse with Pink Himalayan Salt, Italian Prosciutto Di Parma with Melon Carpaccio, and California Cured Coppa with Spicy Pickled Okra.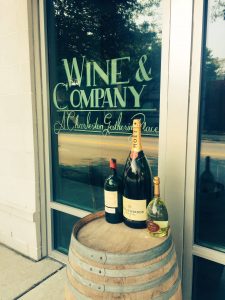 These delicious bites pair perfectly in the seating area with wine served by the glass that are broken down by taste profile and location. Some amazing options that visitors to Wine & Company can indulge in are the Dom Perignon Vintage Cuvee from Champagne, France, the Jean-Luc Colombo Clairette + Roussane from Cotes du Rhone, France, Wolffer Estate 'Summer in a Bottle' from Long Island, New York, Stratton Lummis Unoaked Chardonnay from Sonoma Coast, California, Belle Glos 'Dairyman' Pinot Noir from Russian River Valley, California, High Valley Vineyards Zinfandel from Lake County, California, and Altos del Plata Malbec from Mendoza Valley, Argentina.
In addition to the wine by the glass, visitors can also order up beer options such as Ommegang Three Philosophers, Westbrook Key Lime Gose, Coast HopArt, Steigl Raddler, and Bell's Amber Ale. What makes Wine & Company so amazing is that after guests taste their samples from the dining area, they can then peruse the impressive retail section that features not only the bottles offered by the glass but many others from amazing locations around the world. For a wonderful wine experience in the heart of Charleston, visitors will definitely love spending time at Wine & Company!