Texas
Austin: These Eateries Are Officially on Your Target List
Your new favorite restaurants in the Lone Star capitol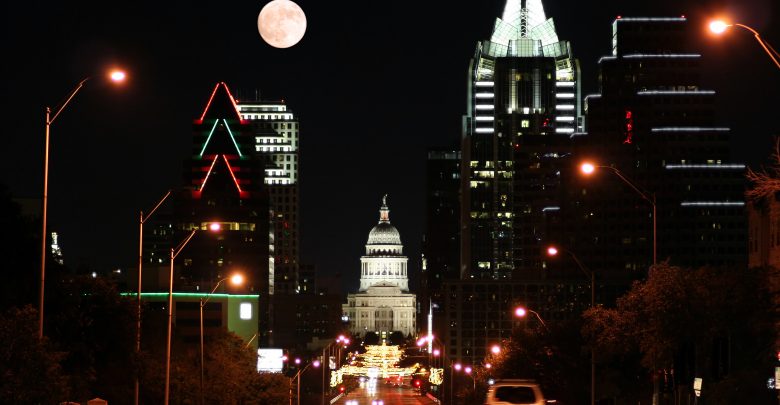 Austin is a hub for wonderful food, but if you're not a local and you're looking for a good dining spot, it can be overwhelming to whittle down your options. In comes: this list. Here, you will find an array of restaurants with one thing in common: they're irresistibly lip-smacking good.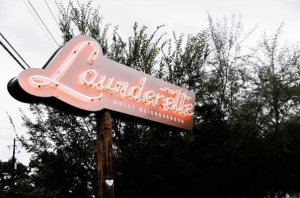 Laundarette
On the east side of Austin, you'll find an old laundromat that has been turned into a restaurant. Though this may sound like a place that's just trendy for now, it's certainly not. The interior is not overdone, and the food is completely the central focus. Because they focus so intently on their food, they have won several awards and are specifically known for their ice cream sandwich. In 2015, Eater Austin awarded them Restaurant of the Year; in 2016, Texas Monthly listed them in their Best New Restaurants in Texas; also in 2016, they were a finalist for Best New Restaurant with the James Beard Foundation; and in 2016 again, Food & Wine listed them in their Restaurants of the Year.
Their Chef Rene Ortiz is critically acclaimed, and his food is a mixture of Mediterranean, North African, and Levantine cuisines. Go for brunch and enjoy bagels, pastries, pancakes, the "Sunshine Bowl," a fried egg BLT, or even a burger. Go for lunch and enjoy a fish sandwich, falafel, schnitzel, or mussels. Go for dinner and enjoy crab, salmon, octopus, chicken, lamb, branzino, or steak with plenty of sides to choose from.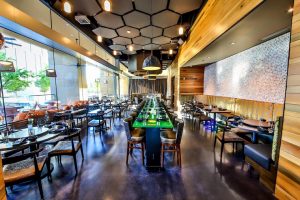 Wu Chow
For some gourmet, farm-to-table Chinese food, go to Wu Chow. Located around West 6th, this place's interior design makes it an interesting stop for a night on the town. If you're feeling lazy, you can order takeout delivery! This is also a great spot if you're just looking to meet someone for drinks after work. This restaurant has been highlighted by publications across the US including The Huffington Post, Goop, The New York Times, Food & Wine, The Austin Chronicle, Rachael Ray, Thrillist, Zagat, and A Taste of Koko.
Their menu is massive – you could eat here regularly for a year and probably get something different every single time. For lunch, you can choose from a variety of soups and starters followed by entrees like "Lion's Head Meatballs," "Chengdu Chili Chicken," "Honey Pecan Gulf Prawns," stir-fry, "Dofu with Pork Tenderloin," or your choice of a noodle dish or rice dish. For dinner, you can start with some handmade steamed dumplings, soup, wontons, or eggrolls. Entrees include a variety of meat plates as well as seafood, chicken, and vegetable plates. And just like lunch, you can also order a noodle or rice plate-like fried rice or Singapore noodles. You'll also find specialties and dim sum on the menu. Happy hour is quite the scene at Wu Chow from 5 PM – 6:30 PM on weeknights, and there are plenty of cocktails, drinks, and small bites to choose from.
Counter Café
This spot is so truly divey-delicious that it was featured on "Diners, Drive-Ins, and Dives" on the Food Network. Counter Café is an authentic American diner serving up local, fresh, organic food with a whole lot of (yummy) grease. Located in an old diner from the 1950s, Counter Café is tiny – but they make up for their small size in their ample and tasty portions. Founder Debbie Davis was part of the initial team when Whole Foods first launched, so she certainly knows what she's doing when it comes to sourcing food; however, don't come here only to order a salad.
Their breakfast menu includes biscuits and gravy, fried chicken biscuits, egg sandwiches, tacos, porridge, and, of course, pancakes. Lunch is filled with sandwiches, burgers, steak, pork chop, quail, salads, and, of course, french fries. Counter Café is known for their burger – it has been listed on Texas Monthly's "50 Greatest Hamburgers in Texas."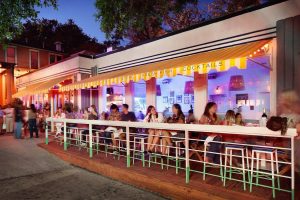 Clark's
You might be surprised to find an oyster bar in landlocked Austin, Texas. You might be even more surprised to find a renowned and appetizing oyster bar in landlocked Austin, Texas. Hopefully, you enjoy surprises, because Clark's Oyster Bar is exactly that. This is one of the top seafood restaurants in Austin, and its menu proves it.
For brunch, you can choose from 16 types of oysters and clams, plates from the "cold bar" like red snapper ceviche or a smoked gravlax salmon plate, specialties like toasted sourdough BLTs, lobster rolls, or crab cakes, and a la carte options like pancakes, scrambled eggs, and grits. Lunch and dinner include the same options, minus the breakfast dishes like pancakes, eggs, and grits.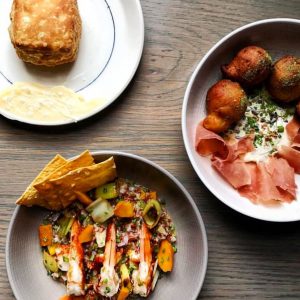 Olamaie
Michael Fojtasek is the owner and chef at this spot. He is a James Beard award finalist, which is a big deal in the food world. Basically, he's one of the best. This is an upscale southern dining spot located in an old house, giving it a cozy and welcoming vibe – quite appropriate in a state that prides itself in its southern hospitality. Olamaie is open seven days a week, only for dinner. Still, you can order their melt-in-your-mouth biscuits online for pickup whenever you'd like!
Dinner includes skillet cornbread, "Carolina Gold Rice Hush Puppies," pork chop, wagyu ribeye, their "Hoppin' John," and more. There are plenty of drinks and cocktails to choose from on the menu, and their wine list is quite large. As mentioned before, you can order their biscuits online. You should probably hop online right now and order yourself a batch.