Pennsylvania
Your Family Will Love These Frozen Treats in the Keystone State
7 ice cream shops in Pennsylvania that are worth the trip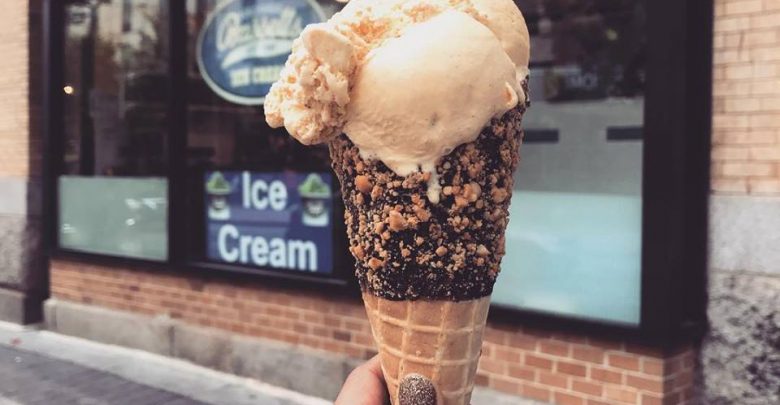 If there's one thing Pennsylvania knows about, it's dairy. Have you seen the number of dairy farms in this green and rolling wonderland of a state?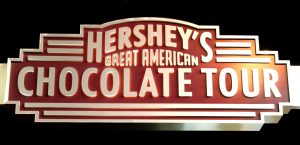 On top of that, the state also knows a thing or two about sweet treats. The place is home to the town of Hershey and the Hershey factory, the Daffin's Candies factory, and the small town of Lititz, where chocolate shops are plentiful and an annual chocolate festival is the highlight of the year.
As you might imagine, a place with so much dairy and so much knowledge about sweet treats also has an enormous variety of amazing ice cream shops. In fact, the state is even home to the factory of the famous Turkey Hill ice cream company. Yep, the ice cream found in the Quaker State is so good, we'd even go so far as to say Pennsylvania has some of the best ice cream in the country.
Wondering where you should go to get the best of the best in terms of frozen treats? Try these seven fabulous locations.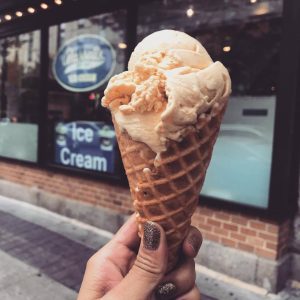 #1: Bassetts Ice Cream
Philadelphia, PA
There's a reason Bassetts Ice Cream has been in business since 1892. The ice cream served at this adorable and iconic little shop in Philadelphia is absolutely incredible, and since they serve a variety of flavors, you can count on this place to please everyone in your party.
Want some delicious Bassetts Ice Cream when you aren't in the city? The frozen treats made by this company are also served at a variety of ice cream shops and stores across the country.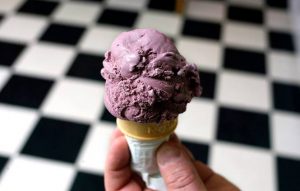 #2: Leo's Homemade Ice Cream
Carlisle, PA
A staple in the Carlisle, PA community, Leo's uses only the finest ingredients to create ice cream that is recognized as some of the best in the US.
The shop is conveniently located within asking distance of downtown Carlisle as well as the Dickinson College, making it a quick and easy stop for locals and visitors alike. On top of that, Leo himself can often be seen working behind the counter, serving up delicious treats with a friendly smile.
Classic favorites such as chocolate chip cookie dough and butter pecan please the more traditional crowd. Meanwhile, unusual flavor options such as cornbread and honey sunflower vanilla keep things interesting for the more adventurous customers.
No matter what you decide to order, you're sure to be pleased with the rich and creamy desserts at Leo's.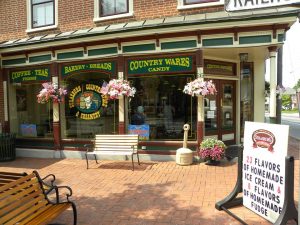 #3: Strasburg Country Store and Creamery
Strasburg, PA
Looking for a treat in the Strasburg area? Look no further than Strasburg Country Store and Creamery. This single stop serves as a bed and breakfast, a restaurant, a store, a bike shop, and most importantly, a creamery.
The folks at Strasburg Creamery make their ice cream onsite using local ingredients that couldn't get any better. Additionally, they make their own waffle cones each morning, and the smell that fills the room is intoxicating and lasts the whole day. Their seasonal fruit sundaes are incredible, and their milkshakes are heavenly.
#4: Reeser's Soft Ice Cream
Lewisberry, PA
Some people don't consider soft serve "real ice cream", but that's just because they haven't tried the soft serve at Reeser's Soft Ice Cream. This stuff is beyond incredible, and anyone you ask around here is sure to agree. On top of that, the food at Reeser's is equally as delicious, making this a wonderful place to stop in for lunch or dinner and dessert.
Their "flavor of the weekend" schedule keeps things exciting for those who like to try new things. That said, their "every day" ice cream menu is just as fun and includes all kinds of excellent concoctions. These include the Apple Caramel Crunch, the Peanut Parfait, and of course, the classic Banana Split.
#5: Fox Meadows Creamery
Ephrata, PA
Fox Meadows Creamery believes happy cows make tasty ice cream, and based on the incredible flavor and texture of their frozen treats, there must be something to that. The creamery makes all of their ice cream using milk from cows who are well taken care of at their dairy farm across the street, and it certainly shows.
With numerous flavors to choose from and incredible homemade waffle cones and bowls to eat out of, a simple scoop of this frozen deliciousness will put you in ice cream heaven for sure. Of course, you could also take it a step further and order an extra special treat, such as a homemade ice cream cookie sandwich. What could be better than that?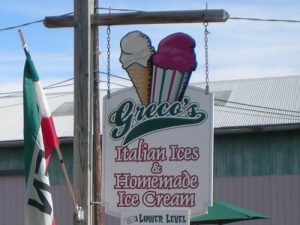 #6: Greco's Italian Ices and Homemade Ice Cream
Lititz, PA
The perfect option for those who are checking out the adorable shops of Lititz, PA, Greco's Italian Ices and Homemade Ice Cream is a must-stop.
Here in this teeny tiny shop, you'll find an impressive selection of 30 different homemade ice cream flavors, as well as 18 homemade Italian ice flavors. Despite its small size, Greco's manages to deliver plenty of options, and they do it very well—something that should definitely be commended.
Not sure what to get? Customers highly recommend the salted caramel and brownie batter flavors. No matter what you plan to order, be sure to bring cash, as this shop doesn't accept cards.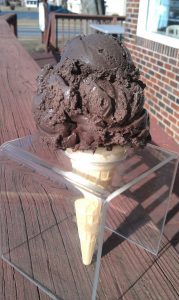 #7: 3B Ice Cream
Harrisburg, PA
Delicious homemade ice cream is what you get when you visit 3B Ice Cream. This place knows how to make ice cream well, and they are more than happy to share it with the world, serving up generous portion sizes at amazingly low prices. People love the Oreo Cookies and Cream flavor, as well as the Cinnamon Cookie option. Of course, whatever flavor you order is sure to be good, because great ice cream is good no matter what mix-ins you add to it.
Hungry for more than just ice cream? 3B serves sandwiches as well, and they are nearly as good as their sweet treats. Ham and cheese, pulled pork, and the meatball sub are all wonderful and well worth trying.