California
San Francisco is Spectacular!
10 ideas for the perfect weekend in the Golden City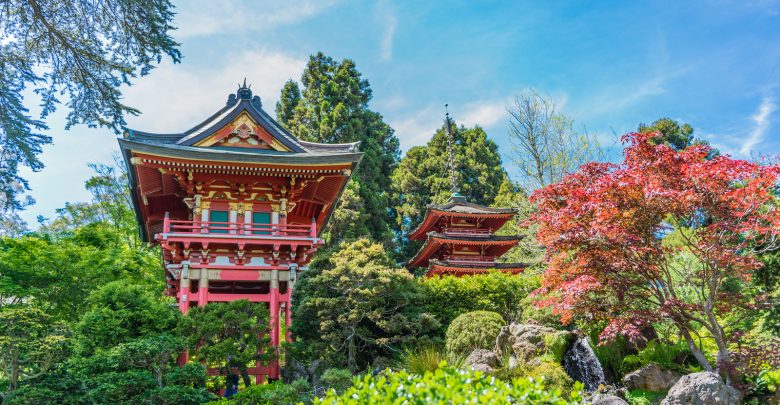 One of the very best places in California to spend time away from home is the fabulous city of San Francisco. There is so much to see and do here that you won't get bored anytime soon, and the variety is such that absolutely anybody can find something amazing to experience during their stay.
The biggest issue you're likely to run into when planning a weekend getaway to San Francisco is feeling overwhelmed by the sheer number of amazing things to do. Lucky for you, we've combed through the options to come up with a list of 10 must-do things in this awesome city.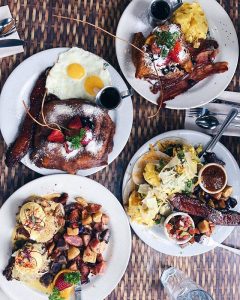 #1: Sweet Maple
Beginning a vacation day without breakfast is a crime. For this reason, we went searching for the best breakfast in the city. We actually came up with quite a few awesome choices, with options like Sears Fine Food and Brenda's Soul Food almost making the cut.
That said, Sweet Maple beats out all of the other breakfast joints, making it a must-try eatery. All of your breakfast favorites can be found at this food stop. However, the brown sugar-glazed "millionaire's bacon" is to die for, and the perfect side no matter which entree you select.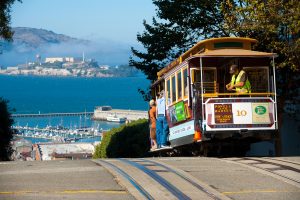 #2: Cable Car Museum and Ride
Of course, cable cars should be a part of every San Francisco visit, and visiting the cable car museum is an awesome way to ensure you fit your fair share of this classic mode of transportation into your weekend. The museum is small but informative, and absolutely free.
After your visit to the museum, hop on a cable car so you can experience what it's like to ride these fascinating vehicles.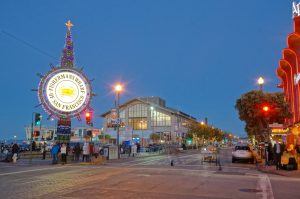 #3: Fisherman's Wharf
With its beautiful views of both the Golden Gate Bridge and Alcatraz, not to mention all of its fun shops and stalls, Fisherman's Wharf is one of those places you should definitely visit, if only for a couple of hours.
Grab a sourdough bread bowl filled with clam chowder, check out the resident sea lions, visit The Musée Mécanique (an arcade filled with antique games), and snap some amazing photos before you move on to the next thing.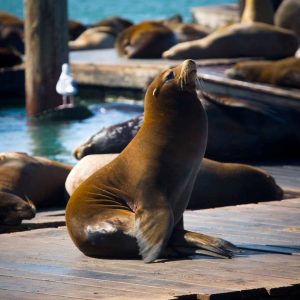 #4: Pier 39
Pier 39 is another bustling place you should experience during your time in the Golden City. There are tons of shops here as well as some really good restaurants. It's the perfect window-shopping spot, and an even better people-watching place. Of course, the attractions located here also contribute to the fun of the place, and make it easy to spend several hours hanging out.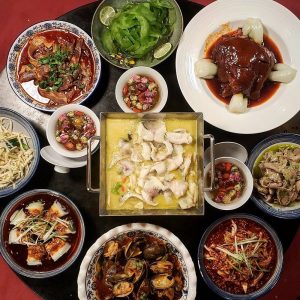 #5: Z & Y Restaurant
Another thing that should be a part of every visit to San Francisco? Chinese food. The Chinatown in this bustling city has a very rich history and is big, busy, and thriving. Because the Asian community has such a large presence here, eating at least one Asian restaurant is a must.
Some of the best Chinese food in the city can be found at Z & Y Restaurant. Here, spicy twists are put on all kinds of favorite Chinese dishes, pleasing palates left and right.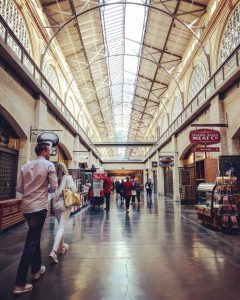 #6: Ferry Building
The Ferry Building is another great place to do some shopping. Local vendors set up shop in this historic building, selling local produce, handmade beauty items, and more. It's great fun to walk around this building, trying new foods and chatting with the shop owners.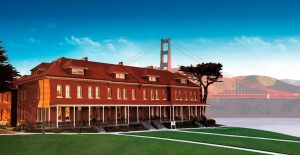 #7: Walt Disney Family Museum
Anyone with any interest in Walt Disney will love the Walt Disney Family Museum. This amazing, interactive museum presents the life of the man behind the magic in a way that even children can appreciate. The museum features a variety of hands-on activities as well as an enormous amount of video and text information. Be sure to give yourself plenty of time to get through it all, as you will need it.
Quick tip: This museum is a part of the NARM reciprocal program. If you are a member of a museum that is also a part of this program, you can enter the Walt Disney Family Museum free of charge.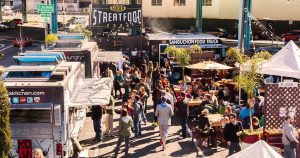 #8: Soma StrEat Food Park
Street food is fun no matter where you find it. However, Soma StrEat Food Park makes it even more fun. Here, the city's best food trucks set up shop side-by-side, providing diners with a variety of choices and the freedom to mix and match.
Once you have your food, you can sit in the large seating area. This area is heated during the colder months, meaning it's comfortable year-round. Just be sure to snag any spot you can get because this area can get pretty crowded.
Other entertainment options at Soma StrEat Food Park include carnival games, a bar, and TV screens. Occasionally, they even host fun events!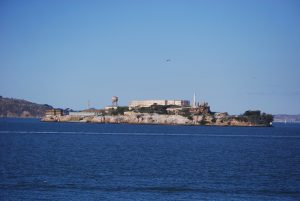 #9: Alcatraz Island
Looking for a slightly creepy, super educational, and historic attraction? Alcatraz Island is for you!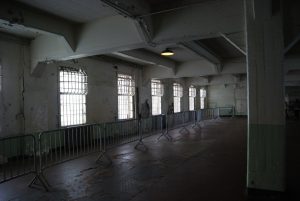 This island played host to the first ever lighthouse and fort on the West Coast, famously served as a high-security prison, and was even home to the history-making 18-month occupation by Native Americans of all tribes. Tours and ferry rides to the island are offered daily and are super interesting.
It is important to note that the ferry rides and tours do sell out often, so you will want to make a reservation beforehand.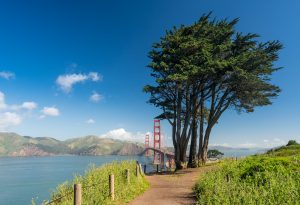 #10: Golden Gate Park
Finally, you simply must make time for a visit to Golden Gate Park. This park is home to such attractions as the Golden Gate Aquarium, de Young Museum, and Japanese Tea Garden. It is a lovely place to walk around or have a picnic, and the playgrounds and carousel for the kids are awesome.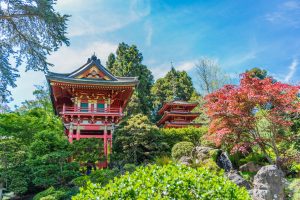 In addition to all of the awesome things that are always at this park, it is also used to hold a variety of different events throughout the year. Check the schedule before you arrive to see if there is something you'd like to experience on their calendar!