Pennsylvania
These Pennsylvania Wineries Are Generating a Lot of Buzz
Combining wine and history in the heart of the Keystone State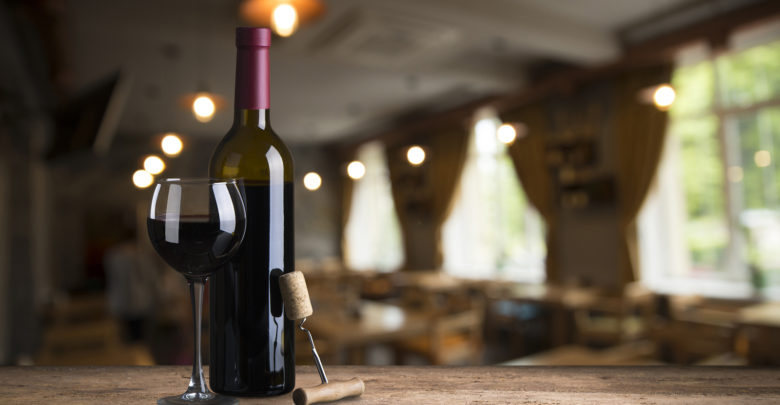 When travelers think of enjoying all of the sights and attractions in Pennsylvania, they might tend to think more of historical locations such as Philadelphia or Gettysburg, theme parks like Hershey Park, or even the quaint Amish Country. While all of these locations are amazing to enjoy, Pennsylvania is also home to a wide array of wineries thanks to its different geographical environments, including mountains and lush farmland.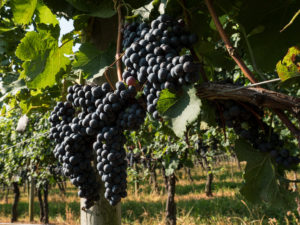 The beauty of the wineries of Pennsylvania is that many of them focus on creating unique blends and options based upon the unique soil and climate found in the region which leads to some of the most incredible wine that travelers will love to stop and enjoy. Here are some of the most popular wineries in Pennsylvania that should definitely be enjoyed on each trip to the state!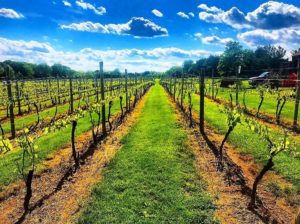 Crossing Vineyard & Winery
Newtown, Pennsylvania is a location that is steeped in both history and beauty thanks to the nearby Delaware River and the historic site of Washington's crossing in 1776. The town is also home to the popular Crossing Vineyard & Winery which is situated on a two-hundred-year-old state and owned and operated by the Carroll family since 2000. Tom Carroll Jr. grew up on the property and ultimately turned his dream of creating a vineyard into a reality in 2002 with the offering of the location's first vintage. Offering a variety of tasting options, Crossing Vineyard & Winery asks visitors to book their experiences online and choose the best option for them. Those who do book ahead of time and enjoy a tasting can sip on creations such as Vintner's Select White, Chardonnay, Riesling, Pinot Grigio, Vidal Blanc, Merlot, Cabernet Sauvignon, Heritage, and Chambourcin Reserve.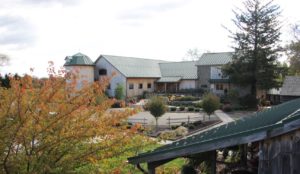 Rose Bank Winery
Also found in Newtown, Pennsylvania is Rose Bank Winery which is also steeped in history as it is situated on land originally given from William Penn to his daughters. Housed in a manor home built in 1719, carriage house built in 1720, and barn constructed in 1835, Rose Bank Winery was purchased by the Fleming family in 2001 and slowly has expanded with the addition of a new patio, and ballroom for private events. Open mainly for private events, there is a tasting room open Thursday through Sunday where visitors can sip options that are a hybrid of French and American grape varieties. Some current wines offered at Rose Bank Winery include Chardonnay, Serendipity, Niagara, Concord, Proprietor's Reserve Cabernet Savignon, and Chancellor.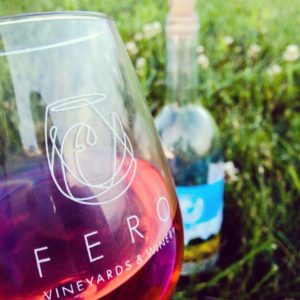 Fero Vineyards & Winery
The small town of Lewisburg, Pennsylvania is also home to a wonderful winery that is owned and operated by husband and wife Chuck and Daneen Zaleski, Fero Vineyards & Winery focuses on using estate-grown grapes and old-world techniques and varieties to create craft wines that are absolutely delicious. The tasting room at the winery features a warm and inviting atmosphere where visitors can check out tours often led by the Zaleski's son as well as sip on craft wines that capture the unique feel of the region. Some of the wonderful wines created at Fero Vineyards & Winery include Pinot Gris 2015, Fero Gruvee, Estate Lamberger 2016, Riesling, Bison Roots Orange, Saperavi 2017, Bison Roots Blue, and Fero Pink Bubbly.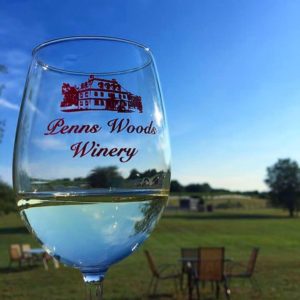 Penns Woods Winery
Another popular winery in Pennsylvania has a lengthy history with Italian roots dating back to the 1960s. Penns Woods Winery began when Gino Razzi, an Italian immigrant, settled in the area in 1962. Razzi called upon his winemaking experience and worked as a win importer until 1997 when he began to make his own wine. In 2004, Razzi purchased the Smithbridge Winery and Penns Woods Winery was born. Tastings are offered year-round at the location and visitors can enjoy both indoor and outdoor seating depending on the season. In addition to enjoying the cozy tasting room, the winery often hosts special events such as live music that wine enthusiasts can enjoy while sipping on delicious options such as Pinot Grigio 2018, Sauvignon Blanc 2018, Viognier Reserve 2017, Chardonnay Reserve 2018, Chambourcin Reserve 2016, Cabernet Sauvignon 2015, and Novi 2018.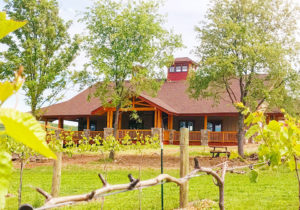 Mountain View Vineyard, Winery, & Brewery
One of the most popular travel destinations in the state of Pennsylvania are the beautiful Poconos which are filled with outdoor adventures and wonderful experiences. Mountain View Vineyard, Winery, & Brewery is located in the town of Stroudsburg but actually began in the heart of the Finger Lakes in New York. While on vacation there, owners Randy and Linda Rice fell in love with the art of growing grapes and making wine and decided to bring it back to the Poconos and plant different varieties of grapes to begin their business. With the winery opening in 2009 and the distillery opening in 2013, Mountain View Vineyard, Winery, & Brewery has continued to expand and grow and offers tastings every day on all of their creations. In addition to spirits such as Randy's Brandy and Apple Pie Shine and beers such as Peanut Butter Porter and Blood Orange SMaSH, visitors can sip on wonderful wines including Mountain Goat White, Bliss, Wild Mountain Rose, Noiret, Split Rail Red, Fruition, and Timeless.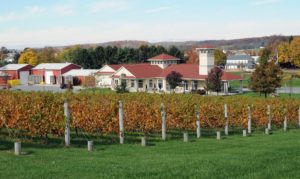 Clover Hill Vineyards & Winery
The Lehigh Valley of Pennsylvania is home to beautiful farmland as well as a popular winery that first opened in 1985. Clover Hill Vineyards & Winery is owned and operated by John and Pat Skrip who first starting planting grapes as a hobby in the 1970s. As the popularity of the location grew, Clover Hill Vineyards & Winery expanded to include four locations in both the Lehigh and Berks counties all of which offer tastings and a wide selection of the wonderful wines created at the vineyards. Some of the current releases offered by Clover Hill Vineyards & Winery include Ruby Port, 2016 Zinfandel, Vidal Verde, Ice Franc, Single-Handed Rose, 2017 Chardonnay, Pinot Grigio, and Sparkling Vidal Blanc. Visitors who stop by any of the four locations are sure to absolutely love sipping on these locally produced wines!