Pennsylvania
You'll Be Charmed and Inspired by the Cities and Countryside Alike
Here are 10 reasons to love Pennsylvania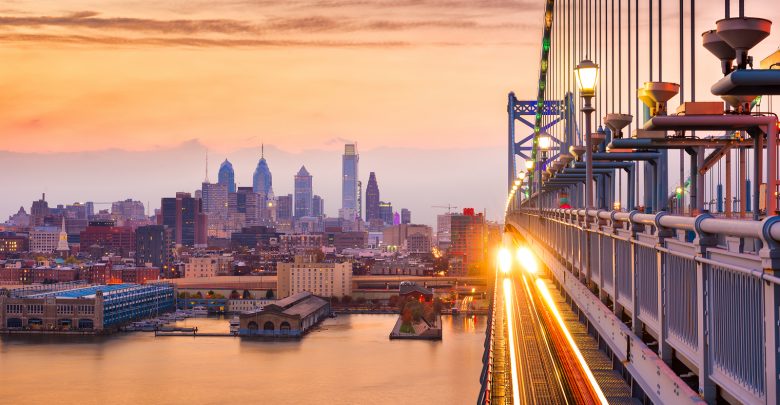 A landlocked state on the East Coast, Pennsylvania is the fifth most populous state in the U.S., and 33rd when it comes to area size.
Pennsylvania is a commonwealth, and it is known as the Keystone State and also the Quaker State. The capital is Harrisburg. If you drive from one side of the state to the other you will pass through everything from cities to mountains to rural farmland.
Here are ten reasons to love Pennsylvania.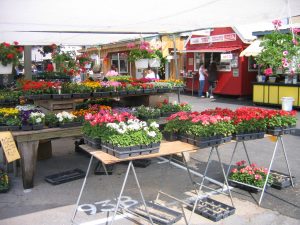 Farmers' Markets
Since much of the state is farmland, it is easy to find a good deal on produce or other local goods. There are organized farmers' markets in many places, but that is not all that you will find. If you stay off of the interstates there are plenty of roadside stands and markets. Often they will be run by a nearby farm. You will be able to get a great deal on fresh produce, and you will also be helping local farmers. It's a win for everyone.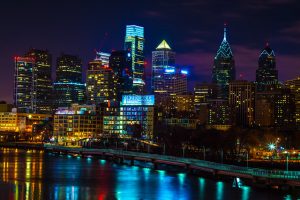 Philadelphia and Pittsburgh
The largest city in Pennsylvania is Philadelphia, and it is found in the far eastern part of the state. On the far west, you will find the second largest city, Pittsburgh. The two cities have a (mostly) friendly rivalry, especially when it comes to sports. Philly is known as "the City of brotherly love". It was founded by Quaker William Penn, the man the state is named after.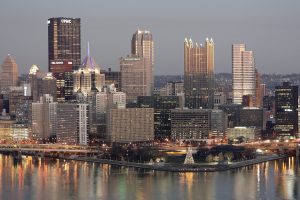 Pittsburgh, on the other hand, is called the Steel City. For generations, Pittsburgh was known for manufacturing steel, as well as other products. The two cities are about four and a half hours apart if you plan to drive on the Pennsylvania Turnpike. Then again, if you drive on the turnpike you might miss some of those farmers' markets. Consider taking Route 30 instead.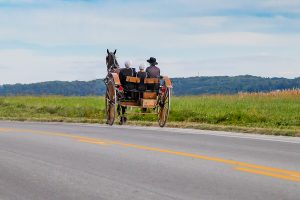 Pennsylvania Dutch Country
Lancaster County is home to what is also known as Pennsylvania Dutch. Thousands of Amish believers live in the county, and it is the oldest Amish settlement in the country. If you'd like to learn more about the Amish, there are plenty of places within Pennsylvania Dutch Country where you can do just that. You can tour a home, see a farm, visit a museum, and even take a buggy tour. A little bit of time in Pennsylvania Dutch Country will have you thinking about ways that you can simplify your own life.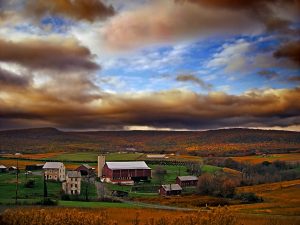 The Seasons
One of the many wonderful things about Pennsylvania is that you will experience all four seasons. Winters are cold, but there is not usually as much snow as the New England states, and the temperatures don't dip quite as low. You can also ski in the winter. Springtime is filled with flowers and trees that are budding. Summers differ in Pennsylvania, depending on which part of the state you're in. Even when it's hot, the temperatures are more comfortable than in the states to the south, and being a landlocked state there usually is not an uncomfortable humidity level. In the fall you'll want to take a drive through the mountains because they come alive with color. They are spectacular.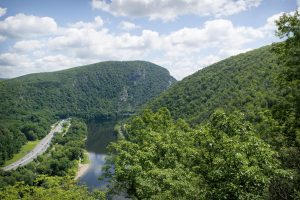 Pocono Mountains
Speaking of mountains, the Pocono Mountains, or the Poconos, are a popular romantic destination. The resorts may be known for having heart-shaped tubs and champagne in the rooms, but there is more to the Poconos than being a honeymoon destination. There is skiing in the winter, hiking in the summer, waterfalls, lakes, museums, art galleries, and even a petting zoo. One thing that you will notice immediately about the Poconos is the view. The Pocono Mountains are arguably the most beautiful spot in Pennsylvania.
Colleges and Universities
If you have a love of learning, Pennsylvania is a great state to earn a higher degree in. No matter what you plan to study, there is a school that will fit your needs. There are over 100 four year schools within the state, and you can also find two year or graduate programs. There are both private and public schools in the state. Some of the top-ranked schools are University of Pennsylvania, Carnegie Mellon University, Duquesne University, and Pennsylvania State University (Penn State). If you want to attend a large school with a nationally ranked sports program, that is possible. If you'd like a smaller school with a more relaxed pace, that is possible as well. The hardest part is deciding which school will be the best choice because there are so many options.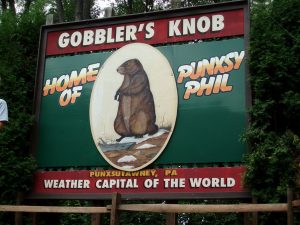 Punxsutawney Phil
One of the most famous residents of Pennsylvania isn't even human. Punxsutawney Phil is, of course, the groundhog who resides in Punxsutawney, Pennsylvania. Each year on February 2 thousands of people will gather in the small town to see whether or not Phil sees his shadow. If Phil sees his shadow there will be six more weeks of winter, but if he doesn't there will be an early spring. The members of the Inner Circle are in charge of the ceremony, you will recognize them because they wear tuxedos and top hats. It's quite the celebration, and the tradition dates back to the 1880s. Punxsutawney Phil may not be the best meteorologist on the planet, but he is certainly one of the most famous in Pennsylvania.

Sports
With a large city on either side of the state, it is not surprising that sports are popular in Pennsylvania. In Pittsburgh, you'll find the Steelers (football), Pirates (baseball), and Penguins (hockey). Philadelphia has one more major league team, with the Eagles (football), Phillies (baseball), Flyers (hockey), and 76ers (basketball). Football is the most popular of the professional sports. There are plenty of college teams as well, with schools like Penn State and Villanova often being contenders. There are also plenty of smaller sports played throughout the state. If you're looking for a game, it won't be hard to find one.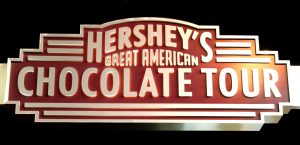 Hershey
The town of Hershey is considered to be "the sweetest place on Earth". That's because Hershey is where Hershey chocolate is made. There is much more to the town than just a chocolate factory. Hersheypark is a world-class theme park with more than 50 rides, including intense roller coasters. If you'd rather learn about chocolate one of the many activities is a chocolate factory tour. Hershey, Pennsylvania is so proud of its chocolate roots that there are streetlights in town that are shaped like Hershey's Kisses. You won't find a similar town anywhere else.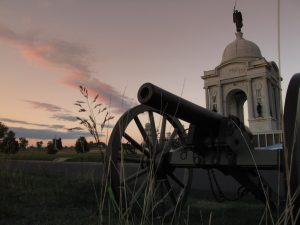 Two Historic Wars
Pennsylvania is packed with history. Philadelphia is the birthplace of the country; it's where the Declaration of Independence was signed in 1776. You can see many historic spots in Philly, including the Liberty Bell. Less than 25 miles southeast of Philadelphia you can visit Valley Forge, where George Washington and his troops struggled to survive the winter during the American Revolution. In 1863 President Lincoln gave the famous Gettysburg Address in Gettysburg, Pennsylvania. You can visit Civil War battlefields in the area. Some of the most important events in American history took place in Pennsylvania.