Pennsylvania
Pennsylvania Is a Unique Place!
You probably didn't know these interesting facts about our state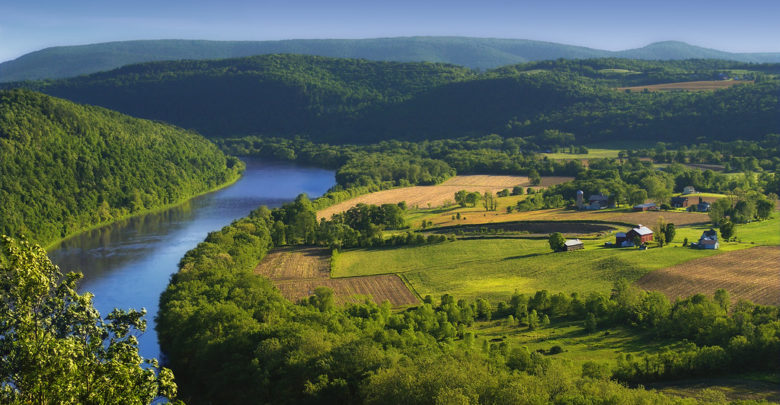 One of the original thirteen colonies, Pennsylvania became a state on December 12, 1787. It was the site of both the first and second Continental Congresses, the second being the birthplace of the Declaration of Independence which would serve as the catalyst for the American Revolution. Today, the Keystone State is home to almost 13 million Americans, making it the fifth most populous state in the nation. You don't have to be from Pennsylvania to have heard about Philly cheesesteaks, but we bet there are a few things about the Quaker State you might be surprised to learn. Here are a few of them.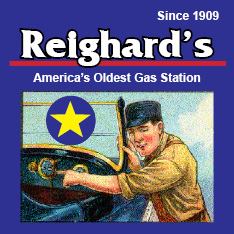 The words, "Fill 'er up!" were probably first uttered in Pennsylvania.
That's because the very first gas station in America was established in 1909 in the town of Altoona. In the late 1800s, the structure that became Reighard's gas station was a blacksmith shop. Its roof is made of hardened concrete shingles, and its walls are made of cinder blocks. Today, Reighard's continues to operate as a full-service gas station, which means you never have to pump your own gas, and while the tank is being filled, the attendant will also clean your windshield and check your oil—services that are a rarity at most stations these days—especially for free!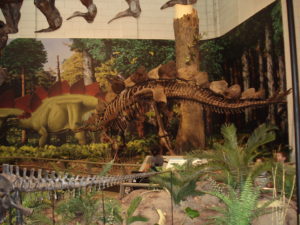 Pennsylvanians like to be first.
In addition to boasting the first gas station in the country, Pennsylvania also lays claim to having the first baseball field ever built. The computer made its debut in Pennsylvania, and the first complete Tyrannosaurus Rex skeleton ever found is at Pennsylvania's Carnegie Museum. They were the first to print the state's URL on license plates and the first state to see a daily newspaper in Philadelphia in 1784. Philly was also the location of the first Presidential Mansion.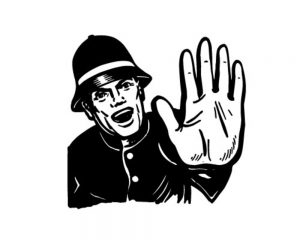 If you're used to catching fish with your feet or your hands, you'll need to move along.
Pennsylvanians don't put up with that kind of tomfoolery. In fact, a law on the books in the Keystone State strictly forbids the catching of fish with any body part other than the mouth. Further, don't think you can come to Pennsylvania and blow the fish out of the water with explosives—doing so might yield you a net full of fish, but it will also yield a citation. The law specifically communicates the illegality of using dynamite for the purposes of fishing. And if you're a convicted felon, don't even think of operating a Bingo game; it's against the law. If you're not a felon, feel free to host as many Bingo games as possible, but don't you dare advertise the prizes up for grabs. Doing so will make you a criminal too.
Attending a wedding or getting married in Pennsylvania? It's a good thing you came across this article. Where else would you discover that firing a cannon during a wedding is illegal? And if you're the lucky groom or the blushing bride, know that in the Quaker State, you'll need to wait until after the nuptials to become inebriated. That's because Pennsylvania law does not permit ministers to perform weddings if either the groom or bride is drunk. Just in case you were wondering.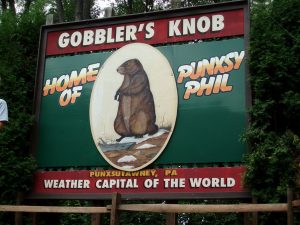 Pennsylvanians get their weather forecast from a rodent, and they have since 1886.
Forget Accuweather. Forget the Weather Channel. Forget the Almanac. Instead, Pennsylvanians choose to get their weather forecasts from a groundhog. February 2—Groundhog Day—isn't just another day on the calendar—not to those who live in Pennsylvania, especially in and near the town of Punxsutawney—a borough of Jefferson County with a population of around 6,000. Every year on Groundhog Day, 20,000 people flock to Gobbler's Knob in Punxsutawney to see whether Punxsutawney Phil—the town's resident groundhog—will see his shadow. If he does so and returns to his hole, six more weeks of winter are forecast. If he doesn't see his shadow, an early spring is forecast.
A celebration and festivities take place on Groundhog Day in this small town, which has risen to notoriety because of old Phil. In fact, the Groundhog Day celebration in Punxsutawney is the largest in the country. Legend has it that Punxsutawney Phil has been alive since 1886, and that there is only one true Phil; all others are imposters. (That's an old groundhog!)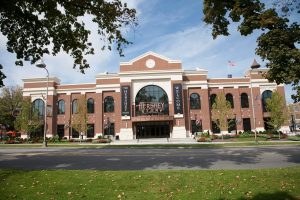 Pennsylvania is the sweetest place on earth.
Who doesn't love something made by the Hershey candy company—Hershey's chocolate bars, Hershey's Kisses (and Hugs), Cadbury eggs at Easter, KitKat bars, Rolos, Almond Joy, Mounds and more? And who wouldn't love a city centered around all that chocolate and sweetness? Hershey, Pennsylvania is exactly that—a city of over 14,000 centered around all things Hershey. It's come to be known as the "sweetest place on earth." It was founded by candy magnate Milton Hershey. The city is also home to the Milton Hershey School. Founded in 1909 by Hershey and his wife, the facility is the largest home and school for children in need, serving more than 2,000 students. Hershey Park is a popular tourist hotspot with more than 70 different attractions, 14 roller coasters, a water park, and the Zoo America wildlife park.
While at the nation's sweet spot, tourists also enjoy the Hotel Hershey. Established in 1933, the hotel offers deluxe accommodations and features the MeltSpa where guests can indulge in luxurious spa treatments. The hotel also offers the Falconry Experience—an interactive program that includes hawks, a Golden Eagle, falcons and more. The experience is available for an additional charge. For more information about the hotel and all its amenities, visit www.hotelhershey.com.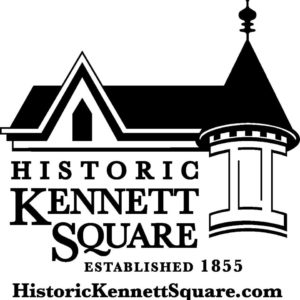 Half the U. S. mushroom crop comes from the Keystone State.
Pennsylvania can lay claim to many things, and one that they're most proud of is hosting the city that's the "Mushroom Capital of the Country." More than 1 million pounds of mushrooms come from Pennsylvania each year, making the state responsible for half the mushrooms consumed in the country annually. Kennett Square in southeast Pennsylvania, in Chester County, is home to over 6,000 people, and every year, it's also home to an annual festival that celebrates the abundance of these delectable buttons. The festivities take place on the first weekend after Labor Day and include an old-fashioned carnival, a parade, street dancing, a mushroom eating contest, an amateur mushroom cook-off and even the "Cute as a Button (Mushroom)" baby photo contest. To join in the fun and for more information about the festival, visit www.mushroomfestival.org.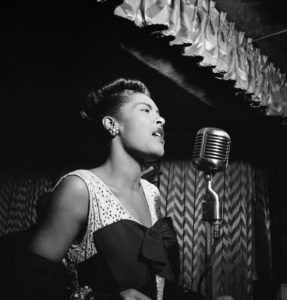 It's the birthplace of the "Perfect Fool."
Born Isaiah Edwin Leopold in Philadelphia in 1886, Ed Wynn would go on to become a comic once billed as "the Perfect Fool" in a Broadway production of the same name. His stardom took him from Vaudeville and Broadway to Disney films and voice-overs. In 1951, Wynn lent his voice to the zany Mad Hatter in Disney's Alice in Wonderland. He also played the role of Uncle Albert—the silly, tea-party-on-the-ceiling host—in Disney's 1964 film, Mary Poppins.
Wynn's not the only funny guy to hail from Pennsylvania. Rapper/actor/comedian Will Smith and funny girl Tina Fey were both born in Pennsylvania, as were basketball star Kobe Bryant and basketball legend Wilt Chamberlain, actors Bradley Cooper and Lionel Barrymore, actress-turned-Princess-of-Monaco Grace Kelly, singers Taylor Swift and Pink, evangelist Zola Levitt and jazz singer Billie Holiday.