Texas
5 Perfect Day Trips Near San Antonio
Your family will love exploring all these awesome places not too far away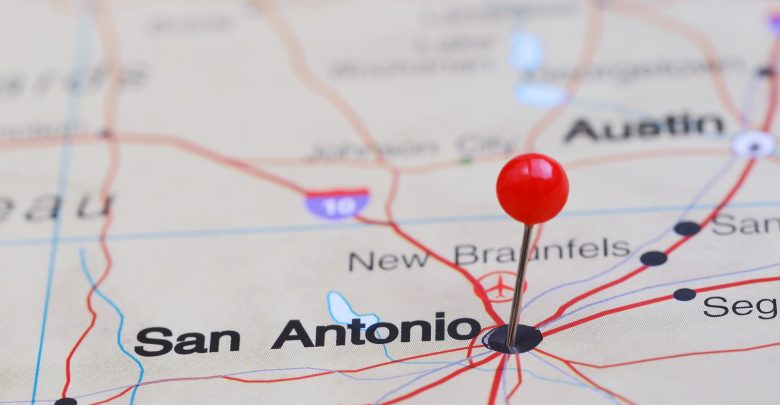 San Antonio, Texas, is a bustling city of 1.5 million people. It's known for its beautiful Riverwalk along the banks of the San Antonio River, the Alamo and Sea World. But if you're looking for things to do on a day trip outside of San Antonio, here are five places you need to visit when you have the time and just want to get away.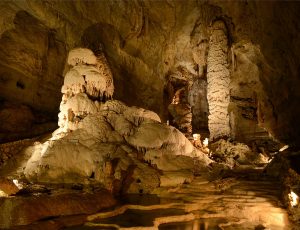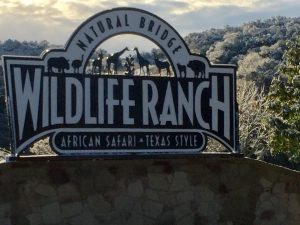 1. Natural Bridge Caverns and Natural Bridge Wildlife Ranch – 29 miles
The 25-minute drive from San Antonio to Boerne, Texas, will net you a two-for-one destination. Boerne is home to Texas's Natural Bridge Caverns, where the year-round temperature underground is a pleasant 70 degrees Fahrenheit. The caverns were discovered accidentally by two students from St. Mary's University in San Antonio in 1960. Tours are available on a first-come, first-served basis and take visitors to a depth of almost 180 feet. Ticket prices depend on the time of year you visit and range from $13 to $18 for children and from $19 to $27 for adults. And Boerne doesn't disappoint in the area of family fun—adjacent to the property where the caverns are sits the Natural Bridge Wildlife Ranch. The ranch is home to over 500 animals of 40 different species. Visitors can drive through the 400-acre ranch and see zebras, wildebeest, emus, horned oryx, elk, ostriches, llamas, buffalo, gazelles and more. The only set of living twin giraffes was born here in 2013. Ticket prices are $13.50 for children ages 3 to 11, $22 for adults ages 12 to 64 and $20 for seniors ages 65 and up. Children under 3 are free. For more information about hours of operation and activities at the ranch, visit www.wildliferanchtexas.com.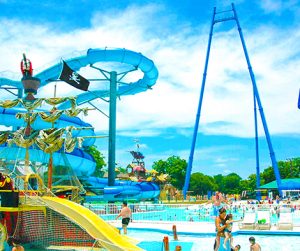 2. New Braunfels – 34 miles
San Antonio to New Braunfels is about a 30-minute drive, but it'll feel like you can't get there fast enough because you'll be so excited about all there is to experience in this city of approximately 75,000. Head to New Braunfels' Schlitterbahn Water Park and Resort where you can book a basic hotel room for the night or a seven-bedroom vacation home for the week. This resort is Schlitterbahn's flagship water park, boasting more than 50 attractions on its 70 acres. Experience the Boogie Bahn, the Sky Coaster, and the Master Blaster Water Coaster.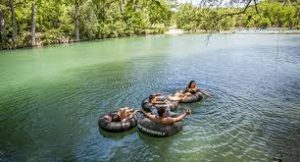 New Braunfels is also the place for floating down the Guadalupe River. Rent innertubes from a number of rental locations and spend the afternoon floating the river. The average float time is 3 hours but can change depending on the river, the weather and the crowds. The Guadalupe is also a visitors' favorite spot for fly fishing, rafting, and canoeing.
If you'd like to spend the day on dry land and not in your swimsuit, head to Animal World and Snake Farm Zoo. See over 500 different reptiles, as well as Texas Longhorns, llamas, different species of birds and monkeys. Admission is $12.75 for adults, $11.75 for seniors (55+) and $9.75 for children ages 3 to 12. Parking is free. Visit www.awsfzoo.com for more information.
3. San Marcos – 51 miles
About 45 minutes from San Antonio, you'll find the beautiful city of San Marcos, Texas. San Marcos is home to the Texas State University Bobcats, and there are lots of things for you and your family to enjoy on a day trip. Wonder World Park is a family-friendly theme park offering attractions like a train, expansive petting zoo and wildlife park, an anti-gravity house and more. You can also see Wonder Cave. Admission is $24.95 for adults, $16.95 for seniors (65+), $17.95 for children ages 6 to 12 and $9.50 for children ages 3 to 5. Visit www.wonderworldpark.com for more information and to see the park's hours of operation.
Do you have shoppers in your family? San Marcos is well-known for its many outlet stores. Visit Armani Exchange, Banana Republic, Brighton, Burberry, DKNY, GAP, LACOSTE, Nike Factory Store, Prada and more.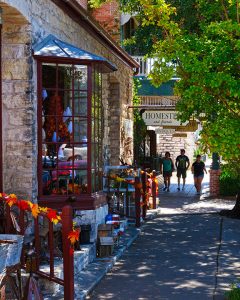 4. Fredericksburg – 70 miles
The beautiful and historic town of Fredericksburg lies just an hour from San Antonio and offers visitors a myriad of things to enjoy. Many people visit Fredericksburg to enjoy shopping. Others visit the town for its rich history. The Lyndon B. Johnson State Park and Historic Site hosts visitors to Fredericksburg, as does the Texas Rangers Heritage Center and the Pioneer Museum Complex. Fredericksburg is also home to over 30 vineyards and wineries that offer tours to the public. This beautiful town is also known for its sweet peaches and seasonal berries. Come and get some to take home or enjoy them in many of the local restaurants.

5. Corpus Christi – 130 miles
If you've got a few extra hours to spare and you want to really get away, make the 2-hour trip from San Antonio to Corpus Christi. Corpus Christi is home to 326,000 residents, but it's also the place to be for fun in the sun, feet in the sand and wind in your sails. Mustang Island State Park boasts 5 miles of coastline perfect for collecting shells. Enjoy skydiving, parasailing, surfing, fishing and more. Or explore along the state park's 20 miles of Paddling Trails. The park also hosts campers. On the Bob Hall Pier at Padre Island, enjoy surfing, fishing, and horseback riding along the coastline. Schlitterbahn South Padre offers visitors wet fun in a water park setting, and it's also a beachfront resort with more than 221 rooms available for booking, five on-site restaurants and access to the indoor and outdoor water parks. Admission is $51 for adults ages 12 to 54 and $39 for children and for seniors (55+).