West Virginia
These Small Towns in West Virginia Are Just Adorable
5 charming little burgs you will love in our state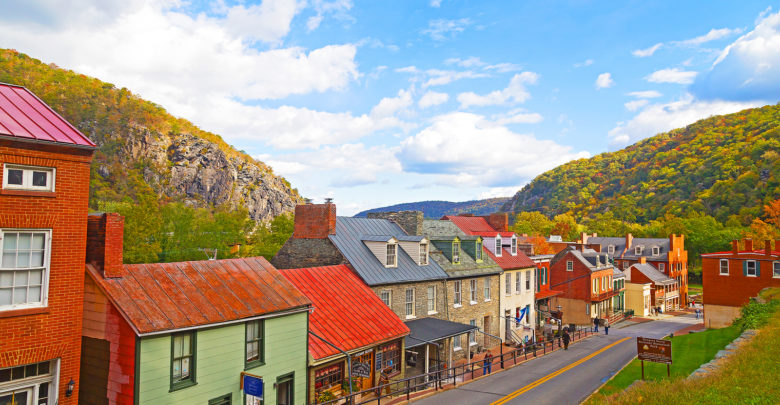 West Virginia is filled with beautiful towns and friendly people. Some of its towns are delightfully small and extremely charming. If you're looking for a great small town experience in your travels, definitely put some of these small towns on your itinerary. Here are five small towns in West Virginia that are just too adorable.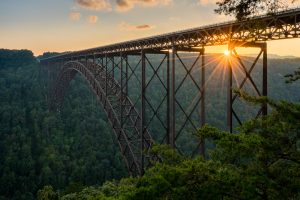 Fayetteville
Fayetteville is a rare gem — a charming small town with more activities than you could ever try in one visit. This small town boasts plenty of great restaurants and cozy places to stay, but it's also right next door to the New River Gorge National River, which is an outdoor enthusiast's ideal attraction.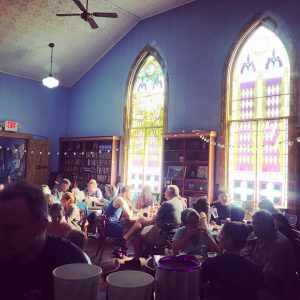 If you're not up for river rafting, kayaking, hiking, or cycling, you can stop by one of Fayetteville's boutique-style shops or grab a bite to eat at one of its many great restaurants. Be sure to make time for a cup of coffee at the iconic Cathedral Cafe, located in a renovated church in the small town. And don't forget to grab dessert at The Stache, Fayetteville's favorite ice cream parlor.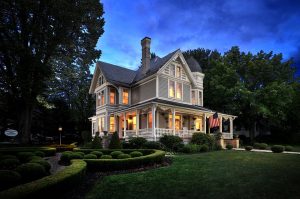 While it can be tricky finding accommodations in many small towns, you have at least two great places to choose from in Fayetteville. Both the Morris Harvey House Bed and Breakfast and the County Seat Bed and Breakfast offer delightfully welcoming lodgings and plenty of down-home charm.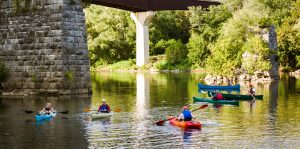 Shepherdstown
Shepherdstown has a bit of a reputation as a 'cool, hip small town.' It certainly has plenty of reasons why it has earned this reputation. A visit to this small town isn't complete without a cup of coffee in one of its great coffee shops. The Lost Dog Coffee Shop is more than just a place to get a great cup of coffee. It's also a showcase of some of the town's most eclectic local art.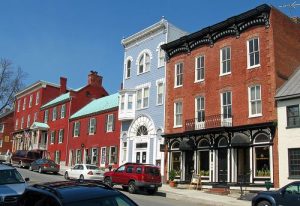 Dining options in some small towns can be limited, but not in Shepherdstown. Despite being a cozy, charming little place, it has some great international cuisine, including some fabulous Mexican restaurants, Japanese and Thai cuisine, and an authentic English cafe and pub. With such an international atmosphere, you won't feel like you're in a small town in the USA.
Boutiques abound in Shepherdstown, so bring your shopping shoes and your wallet. From local art to charming independent bookstores, there's something for every taste. And the accommodations in town are just as charming and full of character. You might have a hard time choosing where you want to stay; they are all great options.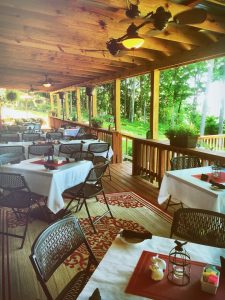 Elkins
If you're looking for an authentic, small mountain town experience, Elkins is the place for you. It may be small, but it's a great place to go if you want to enjoy a scenic stay and friendly locals. Book a room at the Forks Inn, which is nestled atop Kelly Mountain. It has a first class restaurant and some of the best views in the county.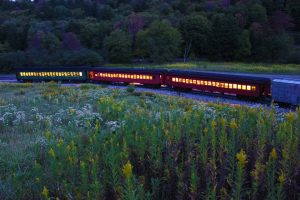 Venture into the heart of Elkins for some of the region's best local artwork or a visit to Main Line Books, a great indie bookstore filled with big name books as well as those by local authors. If you're feeling more adventurous, explore the Monongahela National Forest. You can hike, go rock climbing, or just enjoy the wilderness. Rail enthusiasts will appreciate Mountain Rail Adventures, which features regular rail adventures that depart from Elkins. It's a great day out for families or anyone who wants a relaxing train ride through the scenic countryside.

Lewisburg
The city of Lewisburg is both quaint and inviting, but there's more to the sleepy little historic town than meets the eye. Stroll down the historic downtown part of Lewisburg and feel like you're stepping into the past.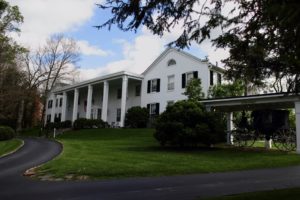 Stay at the Historic General Lewis Inn, which dates back to the 1800s and is furnished with cozy antiques. Catch a live performance at the Carnegie Hall, one of only eight Carnegie Halls still in operation today. Or grab a bite to eat at the Irish Pub on Washington Street, an authentic Irish pub that often features live Celtic music in addition to its lively atmosphere. Even the locals love the Stardust Cafe, a cool, eclectic eatery with tons of charm and personality. For those looking for a fun night out, there's always the Asylum sports bar, filled with friendly faces, tasty food, and delicious craft beers.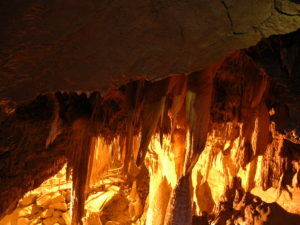 If you're feeling brave, venture into the Lost World Caverns, a magical underground system of caves that is perfect for daring explorers. Stalagmites and stalactites have formed a wonderland of caverns that are visited by people from around the world. You can take a standard walking tour of the caves, or you can opt for a 'wild' tour that lets you get off the beaten path and explore the caves in a more hands-on way.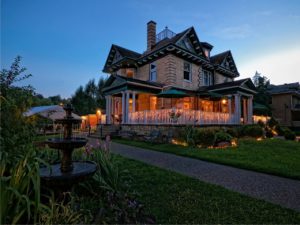 Sutton
Sutton is another small town in West Virginia that has managed to retain its historic charm while integrating modern conveniences. If you can, book a stay at the Cafe Cimino, which is located in a turn-of-the-century riverside mansion. This inn features an elegant fine dining restaurant that offers a dining experience that will make you want to stay forever.
Sutton Lake is a 1,520-acre lake that attracts visitors from all over. It is the perfect destination for fishing, boating, or just enjoying the gorgeous waterside views. Swim, picnic, or kayak all day, then head back into town for a film or live performance at one of the several venues in the historic town. If you're lucky enough to visit during the summer, you can also catch an outdoor performance at the lovely Mountain Lakes Amphitheater, which seats up to 1,700 people and stays busy during the warm summer months.
If you're looking for something different and fun, go and have your photograph taken in one of the five handmade Flatwoods Monster Chairs in the small town. These are a nod to the legendary Flatwoods Monster, which was said to have been sighted in the area back in the 1950s. It's exactly this type of quirky, small-town charm that makes Sutton a great place to visit on your next trip to West Virginia.