West Virginia
There Are Fantastic B&B Accommodations Nestled in the Mountains of West Virginia
6 Great Bed & Breakfast options in the Mountaineer State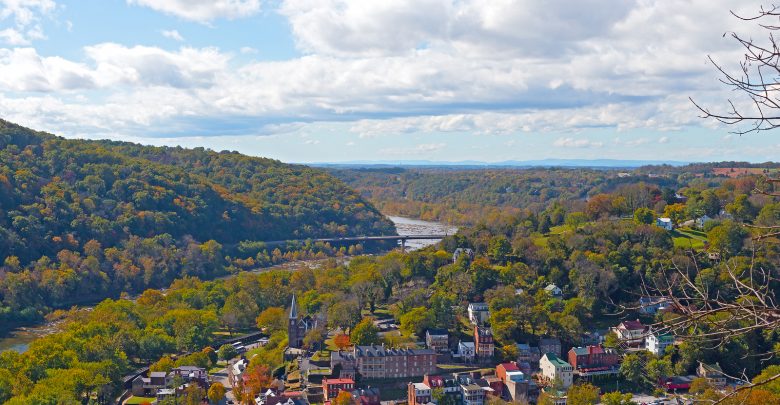 West Virginia is located in the beautiful Appalachian region of the United States. Its location means that the state is brimming with natural beauty, gorgeous landscapes, and scenic vistas—as well as rolling hills and breathtakingly beautiful mountains. West Virginia is known in part for its many hiking and biking trails that allow nature enthusiasts to be up close and personal with the natural beauty that surrounds them. The state's endless bounty of beauty is captured by scores of state parks like Grandview State Park, Blackwater Falls, and Seneca Rocks. But even if you don't have time to tour the state in search of the most picturesque scenery, you can sample a bit of the beauty of West Virginia by staying in a local bed and breakfast or inn. There are many to choose from, so we picked six to give you an idea of the many available accommodations in the Mountain State.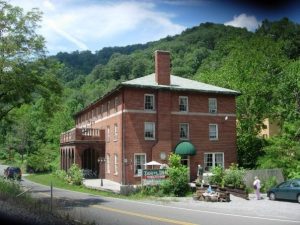 Elkhorn Inn and Theatre
The Elkhorn Inn and Theatre is located in Northfork, West Virginia. The house is a large 3-story structure with 14 guest rooms. The inn also has a restaurant, a library, and a terrace. Guests of the Elkhorn Inn can choose from a family suite, a standard room or a standard room with a view of the mountains. Visitors to the inn can also bring Rover or Fluffy to enjoy the stay as well. Check-in is from 1:00 p.m. to 10:00 p.m. and check-out is at noon.
The Elkhorn Inn is close to a few local attractions and shopping venues. Pinnacle Rock State Park is just a 15-minute drive from the inn, and Exhibition Mine and Museum is only about a 20-minute drive. If you're looking for some retail therapy, Mercer Mall is just 25 minutes away.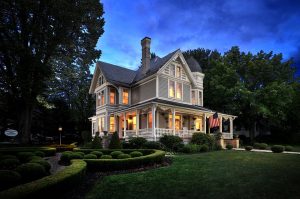 The Morris Harvey House
Along West Maple Avenue in Fayetteville, West Virginia, you'll find the Morris Harvey House. Harvey was a Confederate veteran and a pillar of the community. He was also a famous banker, sheriff of Fayetteville County and philanthropist. His three-story, 14-room Queen Anne-style home was shared with his wife and was completed in 1902. The home also has seven fireplaces and a garden and is listed on the National Register of Historical Places.
Today guests can choose from one of five guest rooms. The Harvey Room has a fireplace and a full antique bath with a clawfoot tub. The Library Room has antique furnishings and a fireplace with a shared bathroom. The Grand Suite is a large room with an alcove and has a queen bed, fireplace, a private bathroom, an antique day bed, and a sitting area. Rosa's Suite has all the amenities of the Harvey Room, as well as a water closet. The Loft is the largest suite with two bedrooms, a sitting area and more. It takes up the entire third floor of the home.
Guests can enjoy a hot and cold buffet breakfast every morning. The Morris Harvey House also has a garden, a warm and inviting lobby and even offers concierge services. For more information on this impressive house, visit www.morrisharveyhouse.com.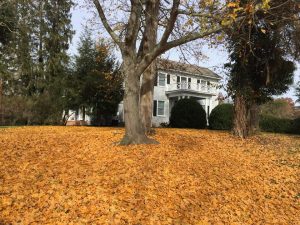 The Maison Marcel
The upscale Maison Marcel manor house, located in Lewisburg, West Virginia, was built in 1920 and boasts a very elegant interior. When guests arrive at the front door, they immediately notice the beautifully polished staircase, the black and white marble floor and the grand piano in the corner. There is a spacious porch and a large backyard with a gazebo for the enjoyment of guests.
There are three guest rooms at the Maison Marcel. Two of the rooms have queen beds, and one has a king bed with a fireplace. Each room has a private bathroom and premium bedding and linens. Check-in is from 3:00 p.m. to 5:00 p.m. and check-out is at 11:00 a.m. The house is located near several area attractions, including Downtown Lewisburg (voted Coolest Small Town in America in 2011), Lost World Caverns, Organ Cave, Jefferson National Forest, and Greenbrier Valley Theater. For more information about accommodations or to book your stay, visit www.maisonmarcelwv.com.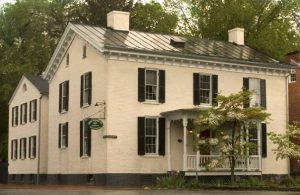 Thomas Shepherd Inn
Thomas Shepherd Inn is located in Shepherdstown in the eastern panhandle of West Virginia. It is nestled against the backdrop of the lower Shenandoah Valley. The Federal-style building was established in 1984 and has a parlor, dining room and three chambers available to guests. Guests are invited to stay as a guest and relax upstairs on the porch or spend the day reading in the library.
Just down German Street from the inn is a proverbial buffet of shops, historical sites, and restaurants. There is also a theater nearby. Visit Antietam's Battlefield or Harper's Ferry. If you're more of an outdoor enthusiast, you can enjoy hiking along the Appalachian Trail or go bicycling on the Chesapeake & Ohio Canal Path. Only a short jaunt away from the inn are several vineyards open for tours. Visit www.thomasshepherdinn.com for more information.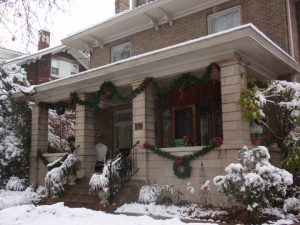 Brass Pineapple Inn
Just the name of this bed and breakfast sounds fun! The Brass Pineapple is located in Charleston, West Virginia and has seven guest rooms. The three-story house was built in 1907 on Virginia Street—a beautiful street lined with tall, full trees. The inn is elegantly decorated and lavishly furnished. Each room has a queen bed and a private bathroom. There are rooms for single occupancy, double occupancy, and even families—each one with décor that reflects a bit of the region's history and charm. Enjoy plush bath robes in each room, as well as a coffee and tea maker. The innkeepers at the Brass Pineapple make sure guests have an inviting breakfast in the morning too!
The Brass Pineapple Inn is close to Kanawha Forest and Charleston Town Center. Check-in is from 3:00 p.m. to midnight and check-out is at 11:00 a.m. For more information about booking your stay, call (304) 344-0748.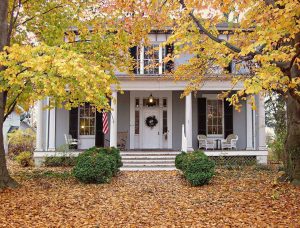 The Carriage Inn Bed and Breakfast
The Carriage Inn is located in Charles Town—only 90 minutes from Washington, D. C., and Baltimore. The inn has seven guest rooms, including two with jacuzzi tubs. Choose from the Sunrise Room, the Garden View Room, the Robin's Nest Suite and four more. Enjoy breakfast each morning in the dining room. It's alive with natural lighting. The house was built in 1840 by a local physician. It has also been the home of two mayors, and guests of the home include General Robert E. Lee and Stonewall Jackson. On September 17, 1864, Union generals planned the 1864 Shenandoah Valley Campaign in the dining room of the home that is now the Carriage Inn.
The inn is located near many local attractions and sites. There are wineries to tour, as well as the Old Opera House. Visitors can also enjoy seeing the Antietam National Battlefield Park and Harpers Ferry. Room rates average between $120 and 200 per night, depending on the suite in which you choose to stay. For more information about this delightful bed and breakfast, visit www.carriageinn.com.