Nebraska
What's So Interesting About Nebraska? Here Are at Least 6 Things
Why the Cornhusker State is just a little different from the others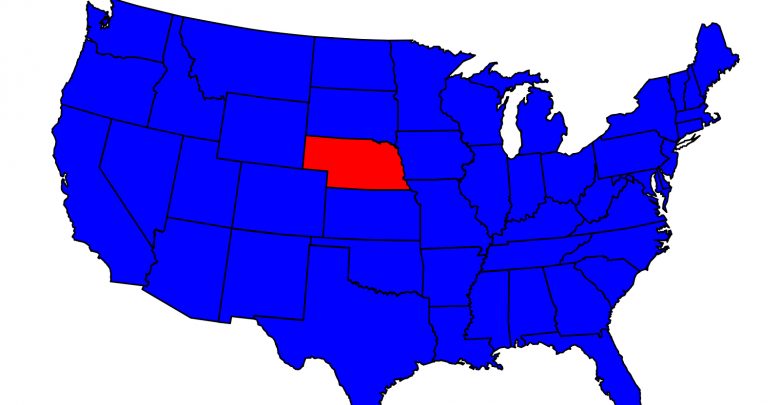 Nebraska was the 37th state to join the union on March 1, 1867. It's home to almost two million people, but nearly 90% of the cities in Nebraska have populations of 3,000 people or fewer. The Cornhusker State is the only one in the country to be triple-landlocked. It's also the only state in the union to have a unicameral legislature, meaning that the state government is officially non-partisan. And if these handy dandy pieces of Nebraska trivia don't make the state stand out too far from the other 49 in your mind, check out these six things that really give Nebraska a leg up when compared to its 49 counterparts.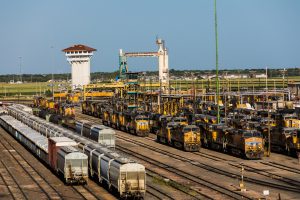 It's home to the world's largest train yard. 
Union Pacific's Bailey Yard is the largest railroad classification yard in the world. Located in North Platte, Bailey Yard spans some 2,850 acres, has 315 miles of tracks and employees over 2,500 Nebraskans. Every day of the week, as many as 140 trains pass through the railroad yard, as do approximately 10,000 rail cars. Locomotives at the yard can be serviced and repaired by train mechanics while at Bailey Yard.
Next door to the railroad yard stands Golden Spike Tower—an eight-story high observation tower with a visitor's center. Inside the center, guests can get lots of information about the history of Union Pacific and Bailey Yard. The seventh and eighth floors of the tower look out over the rail yard. From May 1 to September 30, the tower is open to visitors seven days a week from 9:00 a.m. to 7:00 p.m. From October 1 to April 30, visitors are welcome to the tower seven days a week from 10:00 a.m. to 5:00 p.m. Admission is $7 for adults, $6 for seniors 62 and better, $5 for kids ages 6 to 16 and free for little ones ages 5 and under.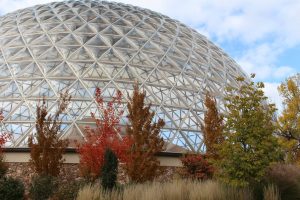 It's located in the central United States, but it has the largest (indoor) rainforest in the country.
Though the state of Nebraska isn't located anywhere near the Amazon, it does boast a giant rainforest—the largest indoor rainforest in the United States. The Lied Jungle at the Henry Doorly Zoo and Aquarium surrounds patrons with a lush tropical environment. If you didn't know better, you'd be sure you had been transported to South America when you step inside the jungle. The Lied Jungle is 80 feet high and encompasses some 60,000 square feet of viewing space. It stands on 1.5 acres of land and is home to about 90 species of animals and 200 species of plants. Exhibits in the jungle showcase rainforests from South America, Asia, and Africa and include waterfalls, gibbons swinging from the trees and more.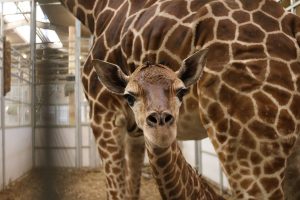 The Lied Jungle received an award from the American Association of Zoological Parks and Aquariums for exhibit design. It's largely responsible for the Henry Doorly Zoo being named one of the top five zoos in the United States. For more information about the jungle and the zoo, visit www.omahazoo.com.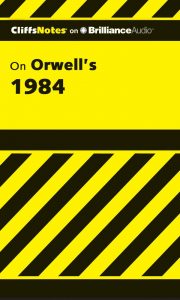 If you didn't complete your required summer reading and have an essay due on the books you didn't read, you'll appreciate Nebraska.
Depending on the teacher you had for literature and reading, you might have been disciplined for consulting those little yellow and black books called CliffsNotes. Ah, yes—remember those? The famous study guides are written by teachers and professors and give students overviews and highlights of books written by a myriad of authors. What's their tie to Nebraska, you ask?
Clifton Keith Hillegass—who launched CliffsNotes in 1958—was born in Rising City, Nebraska, in 1918. After graduating from college, he worked as a representative for a college bookstore. It was through his employment that he met a man named Jack Cole—the owner of Cole's Notes study guides, which were published in Canada. He suggested that Hillegass have a similar guide produced for students in the U. S. The first CliffsNotes were published in 1958 and began with a line of 16 Shakespeare study guides.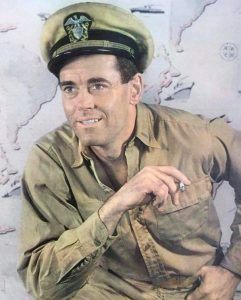 What do Malcolm X, President Gerald Ford, Fred Astaire, and L. Ron Hubbard have in common?
Well, maybe more than we know, but each of these men was born in Nebraska, making them native Cornhuskers. And they're in good company! Actress Hilary Swank and author Nicholas Sparks come from Nebraska, as do Nick Nolte, Gabrielle Union, Dick Cheney, and Larry the Cable Guy.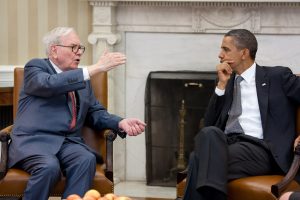 Other famous Cornhuskers include Henry Fonda, Marlon Brando, pro-wrestler Gorgeous George, and philanthropist Warren Buffet.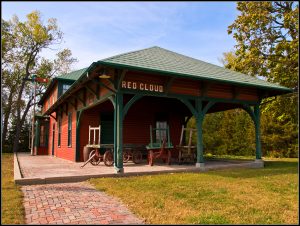 Red Cloud, Nebraska, is mentioned in more literature than any other town in the country. 
It's true, and Nebraska has author Willa Cather to thank. Cather was a prominent author in the first half of the 20th century, and her series of prairie novels are credited with introducing Nebraska to the rest of the country. The town of Red Cloud, Nebraska, is mentioned throughout Cather's books, and the plots in her novels focus largely on prairie life in Nebraska. Red Cloud is an actual town, as well as the county seat of Webster County, and has a population of only about 1,000 people. Examples of Cather's works include My Antonia (1918), The Song of the Lark (1915) and O Pioneers (1913). Author and Nobel Prize winner Sinclair Lewis once said that "the United States knows Nebraska because of Willa Cather's books."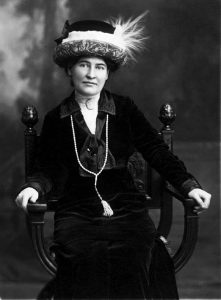 The town of Red Cloud is so proud of Cather that in 1955 they created the Willa Cather Foundation. The mission of the foundation is to promote awareness and understanding of the author's life and works. The foundation hosts programs, conferences, seminars and writer's workshops. More than 60,000 people are served by the foundation each year—that includes visitors to the foundation's headquarters in Red Cloud, as well as those who access the available online resources. For more information on Cather or the foundation, visit www.willacather.org.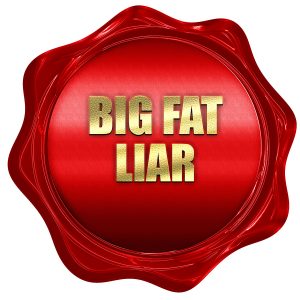 If you're a compulsive liar, Nebraska won't judge.
In fact, Cornhuskers might just celebrate you and even have a little fun with you—some of them, anyway. The Liars Hall of Fame is located inside a gift store in the town of Dannebrog, Nebraska. It was created by Roger Welsch—a native of Dannebrog—in 1986. Welsch is an author, humorist and self-proclaimed expert on the art of lying. He was once a regular on CBS Sunday Morning.
Welsch launched the Liars Hall of Fame as a place for his collection of books on tall tales, as well as funny things fans have sent to him over the years. We're talking really weird things like a two-way hammer, a hillbilly flashlight, and cowboy bubble bath (don't ask). The Liars Hall of Fame is like a tribute to silliness and humor, and if you're ever in Dannebrog, Nebraska, it's worth your time to stop in and say hello!