West Virginia
Good Snow, Cozy Villages, and Great Accommodations
The 5 best ski resorts in West Virginia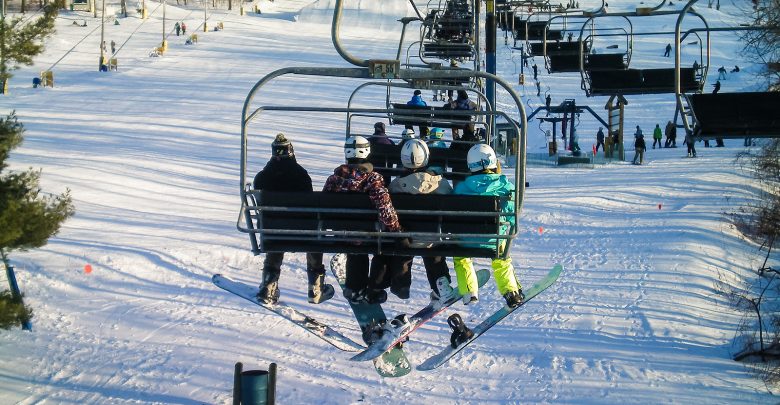 Outdoor enthusiasts know that West Virginia is a veritable paradise. With its multitude of mountains, it provides the perfect backdrop for a ski getaway. Whether you're a beginner who's looking to learn the slopes or an expert skier looking for a challenge, you'll find what you're looking for in one of these five West Virginia ski resorts.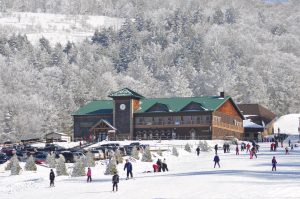 Canaan Valley Ski Resort
Canaan Valley operates all year round, but it especially thrives in the winter months. The resort is a popular choice for both beginners and those seeking a challenge. With 4 lifts, over 850 feet of elevation change, and 47 runs (half of which are suitable for beginners and intermediate skiers), it's a popular choice with families, too.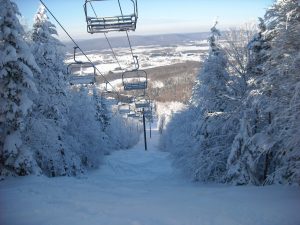 The resort offers skiing, snow tubing, snowboarding, and ice skating as well as snowshoeing. It has an adaptive ski program to serve the needs of all abilities, even those with disabilities. And the resort offers more than just outdoor activities–there's a spa for relaxing therapeutic treatments, an arcade for children (and adults) to enjoy, and multiple on-site restaurants to choose from. There are also gift shops on site so you can pick up a few souvenirs during your visit.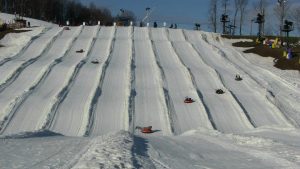 Winterplace Ski Resort
Locals love Winterplace for its convenience. It's open for nighttime skiing and tubing, has some of the longest snow tube runs in the state, and has 27 trails of varying levels of challenge. It's not the biggest ski resort in the state, but it definitely offers a lot, and it has something for everyone.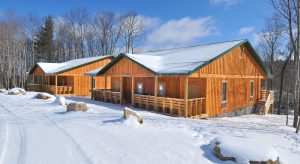 Open through March (at least), the resort takes advantage of the natural beauty and abundance of winter snow. The resort offers lodgings in the form of rental cabins for visitors who want to stay overnight or longer. There is a snow tube park for the entire family to enjoy as well as a multitude of trails ranging from easy to fairly challenging. There are also lessons available for those who want to learn how to hit the slopes safely.
This resort is only open for skiing during the winter months. If you're planning on visiting, be sure to check the resort's website for updates on snow levels and to see which trails are open for use.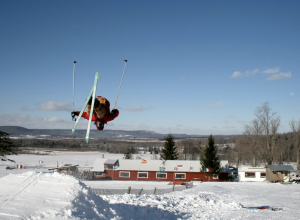 White Grass Ski Touring Center
If you're looking for a great place to do some cross country skiing, White Grass is the place. Located in Canaan Valley, this resort is more laid back than some people expect. Instead of high-speed downhill slopes, this resort has more of a focus on cross country and snowshoeing, so if you love trekking through powder white wilderness areas and basking in the beauty of the great outdoors, this is the place for you.
The resort has a friendly, laid back atmosphere that is great for casual snow enthusiasts. There is a ski shop and a quaint cafe that serves wholesome, natural foods to hungry skiers. You can join in on a guided tour or tackle one of the well-groomed trails on your own or with a small group. It's great for nature lovers who want to get out, explore the trails, and get active in the snow-covered valleys of West Virginia.
This resort doesn't offer lodging, but there are rental facilities nearby for those who want to stay in the area and access the White Grass ski center during the daytime hours.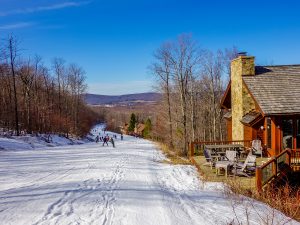 Timberline Four Seasons Resort
Timberline Four Seasons is a winter paradise for thrill seekers. The mountain valley that the resort sits in can get up to a whopping 180 inches of snowfall every winter, creating a playground for snow-seekers coming from all around. The resort has lots of charm, but its 2-mile Salamander Run is one reason skiers love it. It's one of over 40 trails of varying difficulty levels.
The resort has a 20 room hotel for people looking to stay overnight and a bunkhouse that sleeps groups of 10 or more that's available for groups both during the ski season and the off season. Dining options at the lodge include the Timberline Pub & Fireside Grill, which is a laid back dining option for hungry skiers. There's also a cafeteria for early morning breakfasts and lunches later in the day. The restaurants may not be open during the offseason, so be sure to call ahead if you're planning to visit Timberline in the spring, fall, or summer.
One of the biggest reasons why many people love Timberline is the fact that it's a family-owned resort that focuses on keeping things personal. From the farm-to-table foods to the friendly faces, it's a place you'll want to return to year after year.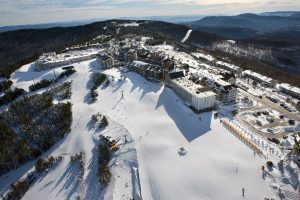 Snowshoe Mountain
Snowshoe is the biggest ski resort in West Virginia. It covers an area of over 11,000 acres and has been voted one of the top 20 ski resorts in the East by Ski Magazine. Fortunately for visitors, the resort offers parking and shuttles to ferry folk to various trails and activities on the mountain. And there are plenty of activities to choose from–snow tubing, skiing on slopes of varying degrees of difficulty, an indoor activity center, dining, shopping, and treatments at the spa, just to name a few.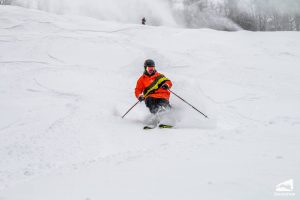 Snowshoe offers something for all ages, abilities, and interests. It's got a 'village' vibe and the resort has several restaurants, bars, and casual dining options. The lodging options are extensive and range from economy rooms to luxury townhomes. It's easy to see why this is the most popular resort in the area–there's too much to do in just a few days and more slopes than you could want.
The Snowshoe resort can get pretty busy during the winter, bringing crowds that love the ski lifestyle as much as the actual skiing. But there are also spring ski sessions available (weather permitting), thanks to the enormous amounts of winter snow that falls in the area. Book early and visit in the winter, or take a chance and grab some last minute early spring ski bargains, but definitely put this resort on your bucket list.