Illinois
Creamy Innovation in Chicago
These 11 ice cream shops will keep you coming back for more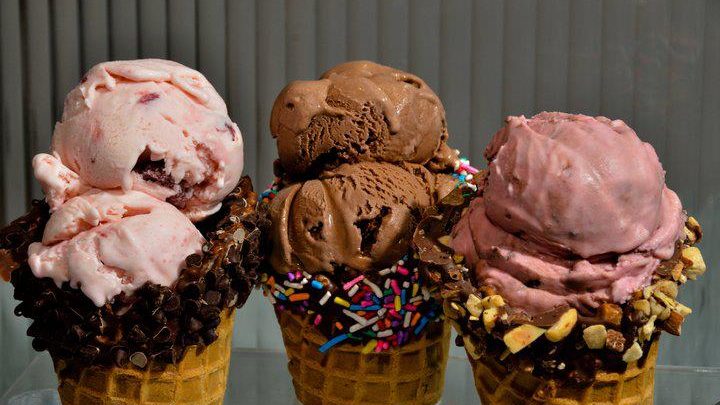 Everyone loves a good frozen treat. Obviously, summertime is the best time to enjoy an ice cream, but really anytime is a good time to grab a cone or cup of this deliciousness.
Fortunately for those who find themselves in Chicago, there are plenty of amazing places to get ice cream. In fact, if you're visiting the area, you may even want to extend your stay in order to give each of these incredible little shops a try.
Of course, if you can't stay longer, you can always return later, and trust us when we say that these are worth returning for.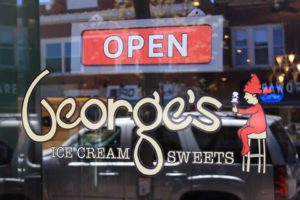 #1: George's Ice Cream and Sweets
The best things in life are simple. That's probably why George's Ice Cream and Sweets is one of our very favorite ice cream shops around.
While the shop doesn't look like much, the people here really make the place stand out from the crowd. This adorable neighborhood shop was opened to honor a beloved member of the community when he passed away, and you can feel the love in the place as soon as you step in the door.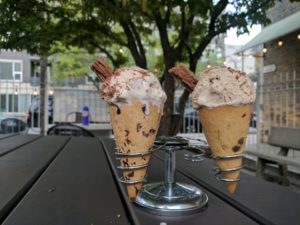 #2: Cone Gourmet Ice Cream
Another simple yet sweet ice cream shop is Cone Gourmet Ice Cream. This place serves up all the traditional ice cream treats in an adorable shop that offers a retro vibe and fun atmosphere. Best of all, the selection here is amazing, meaning you'll almost certainly find what you're looking for.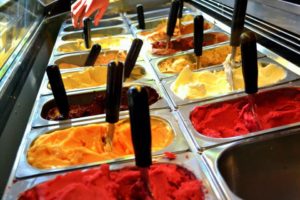 #3: Black Dog Gelato
With two locations to choose from, you'll never be far from a Black Dog Gelato while in Chicago. This awesome spot serves up housemade gelato made with the freshest and simplest ingredients. Not only that, the folks at this shop like to mix things up a bit. Therefore, you can expect to find all kinds of interesting flavors on the menu.
From Strawberry Balsamic to Raspberry Rose Petal, you'll never be bored with the flavor choices here.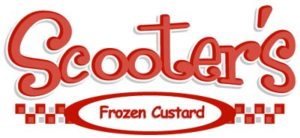 #4: Scooter's Frozen Custard
In the opinion of many, frozen custard is even better than ice cream. For this reason, we felt it necessary to include a custard shop or two. One of our favorite Chicago Frozen Custard stops is Scooter's.
This little shop makes fresh custard daily using ingredients sourced from nearby Wisconsin, and it definitely shows. Whether you order a shake, sundae, or cone, you're sure to be pleased with this delicious, creamy treat.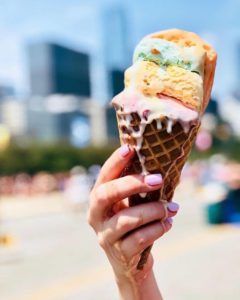 #5: Original Rainbow Cone
What's a Rainbow Cone? Why, an amazing Chicago original, of course! This concoction is an ice cream cone piled high with some of the most amazing flavors out there: Chocolate, Strawberry, Palmer House, Pistachio & Orange Sherbet.
The very first version of this cone was made way back in 1926, and has been served thousands of times since, always to eager fanatics who just can't wait to get their hands on this summertime treat.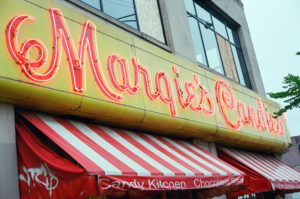 #6: Margie's Candies
Would you like some handmade candies with your ice cream? If so, Chicago mainstay Margie's Candies is for you.
This shop has been around for three generations, and once you taste their products you'll know why. While they do like to keep things traditional, they do so quite well and keep their customers coming back for more, time and time again.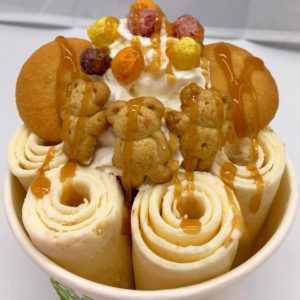 #7: Legend Tasty House
Rolled ice cream is the newest fad in the ice cream world. It started in Southeast Asia and has made its way across the globe, being called such things as "Thai rolled ice cream" and "stir-fried ice cream".
The treat is just as fun to look at as it is to eat, but perhaps the very best part of going out for this dessert is watching it being made right before your eyes. No matter what your favorite part of the process is, you're sure to have an extra enjoyable time at the popular Chicago rolled ice cream spot, Legend Tasty House.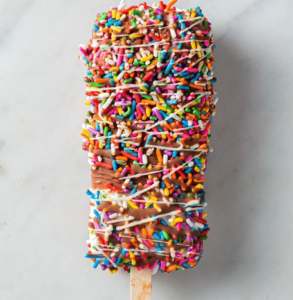 #8: Gordo's Homemade Ice Cream Bars
Generally speaking, an ice cream bar is something you'd expect to be made in a factory and served out of an ice cream truck. For this reason, many people are surprised when they walk into a local ice cream shop to see a variety of handmade ice cream bars lined up and waiting to be enjoyed.
Not only does Gordo's Homemade Ice Cream Bars have plenty of tasty options on hand, they also customize your selection with the toppings of your choice. This place is seriously amazing!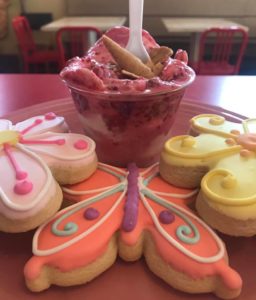 #9: Lickity Split Frozen Custard
The other of our two favorite Chicago frozen custard places, Lickity Split Frozen Custard should be on everyone's must-try list. This old-timey ice cream parlor is absolutely adorable, and even just walking in to have a look around is worth your time.
That said, their amazing frozen custard—and all the creations they assemble with it—makes the experience even better. Want a sweet to take home? Be sure to check out the shop's selection of retro candies.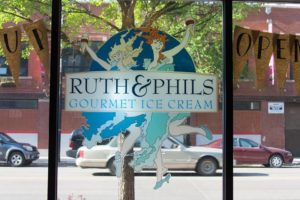 #10: Ruth and Phils Gourmet Ice Cream
This little shop truly couldn't be any simpler. That said, they serve up some of the best housemaid ice cream around and they do it with flair, offering a variety of innovative flavors, including some vegan options.
Unfortunately, Ruth and Phils is only open during the summer months, and even then, hours are limited, so you will want to hurry and grab your fair share while you have a chance.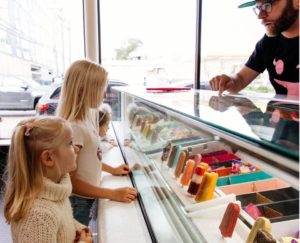 #11: Pretty Cool Ice Cream
Last on our list—but just as good as the very first option—is Pretty Cool Ice Cream. This is another one of those unusual places that serves up gourmet ice cream bars, and we love it.
From peanut butter potato chip custard bars to spiced blueberry pie "piecicle" bars, there are all kinds of wonderful ice-cream-on-a-stick to choose from. Best of all, their summer hours are long, meaning a nighttime frozen treat is 100% possible.