California
Bucket List: 7 Natural Wonders to See This Year
All Californians need to get out there and experience these spots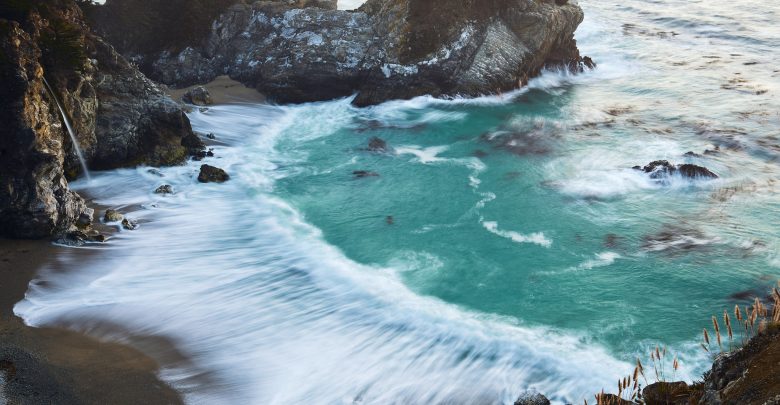 California is a naturally beautiful state. The combination of diverse regions, the Pacific ocean, and plentiful mountain ranges make for an interesting state with lots to offer in terms of spots to just stop and marvel. From the northernmost point of California to the southernmost tip, you won't be able to go long without finding somewhere to hike, or surf, or camp. These are 7 of the wonders in California you must see in 2019.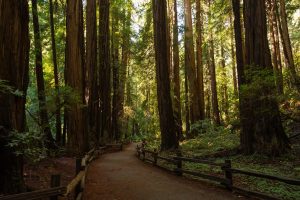 Muir Woods
This national park is just north of San Francisco, and it is made up of 240 acres of redwood forest. This beautiful forest serves as a monument to what California once was – a land of millions of acres of forest. It is preserved under federal law, so it's not going anywhere anytime soon. There are many paths and trails within the park for you to explore, and there are often guided tours that you can jump in on for free. Tours include information on redwood ecology and conservation, the impact of climate change, and the history of Muir Woods. Bicycles are allowed on designated roads.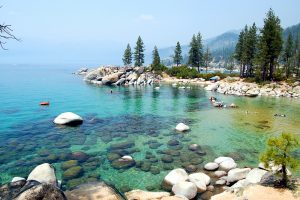 Lake Tahoe
Lake Tahoe is a large freshwater lake right on the state line between California and Nevada. It is the largest alpine lake in North America at 191 square miles. This spot is a major tourist attraction, and many people visit every year for skiing, hiking, kayaking, scuba diving, jet-skiing, paddle boarding, golfing, and relaxing in the beautiful scenery. There are plenty of delicious restaurants and casinos surrounding the lake. There are tons of ski areas in Tahoe: Heavenly Mountain, Squaw Valley, Kirkwood Mountain, Northstar, Diamond Peak, Alpine Meadows, Sugar Bowl, Mount Rose, and more. You can go scuba diving in the lake in the summertime, or you can just hop in the lake for a swim.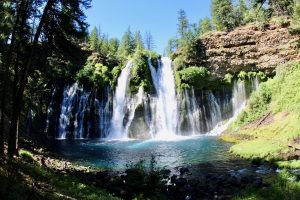 Burney Falls
President Theodore Roosevelt referred to this waterfall as "the Eighth Wonder of the World." You've probably never heard of this spot, but it is one of the most beautiful waterfalls you'll come upon. Burney Falls is located in Shasta, California, and water flows from it at a rate of about 379 million liters per day. To get to the falls, simply follow a path to the main overlook in McArthur-Burney Falls Memorial State Park. Falling from 129 feet, water ricochets off the bottom and creates rainbows as well as splashes.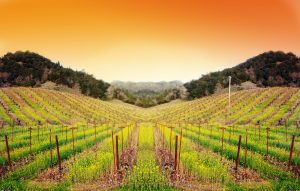 Napa Valley
Napa Valley is quite large, and there's much to see here, but the natural beauty of this area made it impossible to create a list like this without Napa. This stretch of land is home to 500 wineries and 6 towns: Calistoga, Napa, Oakville, Rutherford, St. Helena, and Yountville. The weather is practically perfect year-round, and you won't run out of things to do. You can wine and dine on the Napa Valley Wine Train and see the beautiful landscape from your seat. You can take a flight in a hot air balloon and see the sights from the sky. You can hike through the mountains and look over the vineyards,  or take a bike tour or rent a bike to explore the valley views on your own.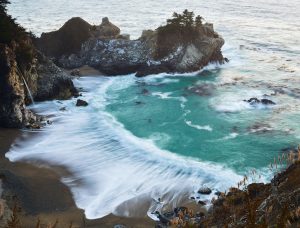 McWay Falls
One of the most idyllic views in California, this waterfall is located on a beach in Big Sur. Big Sur might be one of the most beautiful spots in all of North America, and this spot has become quite iconic. The hike to get to McWay falls is quite easy – you simply park at Julia Pfeiffer Burns State Park and walk to the sign that says "Overlook/Waterfall Trail/Pelton Wheel straight ahead." You'll see a waterfall spilling out onto the sand, and flowing into the ocean several feet away. The waterfall used to pour directly into the ocean but a fire, landslide, and construction added material to the cove in the 80s, and now the beach extends further out. The beach is not accessible but the view is so beautiful that for most people, just looking is enough.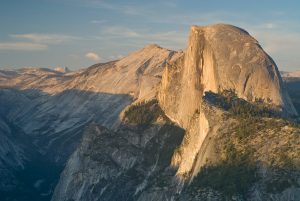 Yosemite
Yosemite National Park is a beautiful picture of nature preservation. This place is smack in the middle of nowhere, California, and it is blissfully quiet and peaceful because of that. There are ample hiking trails throughout the massive park, the most famous being the hike to Half Dome. This is a difficult hike, so many will hike part of the way and turn back – which is a beautiful and challenging hike on its own. Half Dome and El Capitan are the two most famous rock formations in the park, and if you take in the view of the park from above, you'll see the two massive cliffs mirror one another, and look over the valley in between. Drive there, park your car, and walk around – even just walking in the valley is beautiful, and you'll happen upon a hiking trail quickly.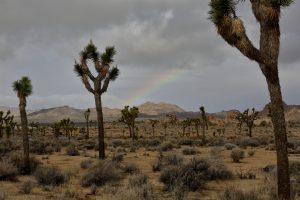 Joshua Tree
Near Palm Springs, this is one of the most unique national parks in California. You can hike, boulder, rock climb, take in the scenery, camp under the beautiful skies, or learn about the park with a ranger. There are all kinds of interesting animals throughout the park such as lizards, tortoises, coyotes, frogs, toads, and bats. You'll find all kinds of cacti, Joshua trees, ferns, mosses, and lichens. The hiking trails in Joshua Tree are quite interesting, sometimes involving going through rock formations.