Hawaii
Visiting Hawaii? Here Are Some Fun Ideas
Five activities we recommend you try in paradise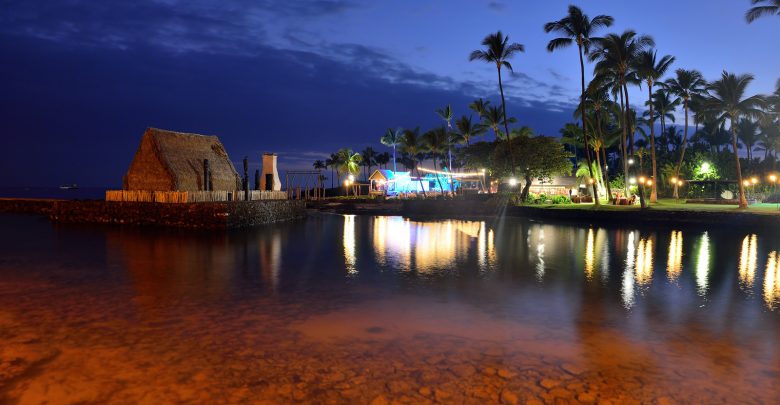 Hawaii was the 50th state to be added to the Union. It officially earned that title on August 21, 1959. Hawaii is unique from the other 49 states because of its location as the only state that is not in North America. It is in the central Pacific Ocean. There are hundreds of islands that make up the Hawaiian archipelago, but the main islands are Hawai'i, Kahoolawe, Kauai, Lanai, Maui, Molokai, Niihau, and Oahu. Hawai'i is often referred to as "the big island", and the capital of Honolulu is on Oahu. Hawaii has the fourth largest coastline in the United States, and it is not surprising that tourism is one of the main industries. For many people, Hawaii is the definition of the word "paradise". Here are five activities that you must try when you are in the Aloha State.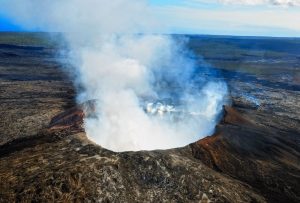 Sightseeing
Hawaii may be one of the smallest states in terms of size, but it is one of the largest when it comes to natural beauty. There is so much to see that you will never be able to take it all in, even if you were to stay for a lifetime. A good place to start could be Hawaii Volcanoes National Park. There are two active volcanoes within the park. You can explore on your own, or take an interpretive hike.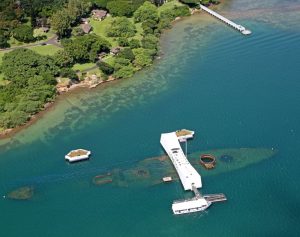 You also might want to sign up for a guided tour to explore Haleakala National Park. Taking the Road to Hana is highly recommended. It's a 52-mile drive in Maui that will lead you to places such as Ho'okipa Beach Park, Twin Falls, and the Maui Garden of Eden. Of course, no sightseeing adventure is complete without a visit to the Pearl Harbor National Memorial. You have heard about the attack, but seeing where it actually happened can be a life-changing experience.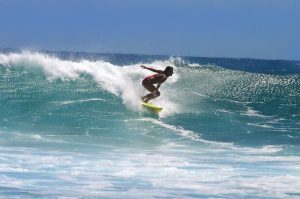 Surfing
Some of the best waves in the United States are found in Hawaii. The earliest record of surfing in the state dates back to the 1700's! If you are a beginner, you will want to head to Maui. There are several good spots where the waves are three feet and under, which is perfect for someone who is just learning. It is recommended that you take lessons so that you can learn what you need to do to stay safe, surfing lessons are easy to find.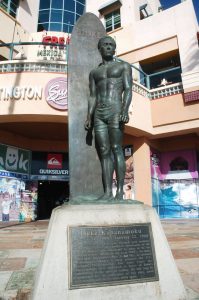 Experienced surfers will want to head to Lanai. Larger waves can be found at Lopa Beach. If you'd prefer to watch, you can see professional surfers at the North Shore of Oahu. Some of the most famous surfing competitions in the world are held along the seven miles of North Shore beaches. In Waikiki, you might want to see the statue of Duke Kahanamoku, who is considered the father of modern surfing. If the thought of traditional surfing makes you nervous, you might want to try stand up paddle boarding instead. It is a lot calmer.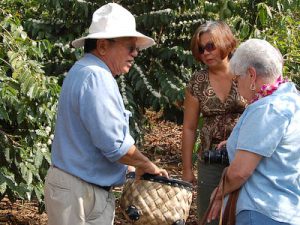 Farm Tours
There are some unique types of produce that flourish in Hawaii that do not grow well in the Contiguous United States. These crops include pineapples, sugar cane, macadamia nuts, and coffee. Many of the farmers who grow these crops are proud of what they do, and they offer farm tours. You can sign up to tour one specific farm, or you might want to take a tour where you will be able to visit several different farms. The tours are fascinating because most people do not realize what it takes to grow their coffee and the sugar that is needed to sweeten it. One of the best parts of the tours is that there are often samples of the produce at the end. One bite of fresh grown pineapple and you will not enjoy the canned product nearly as much. Many of the farms also offer products for sale, so you can enjoy some coffee and macadamia nuts long after your tour has ended.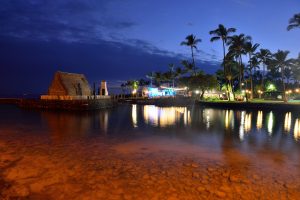 Luaus
No visit to Hawaii is complete without attending a luau. The tradition dates back generations. Men and women used to have to eat separately at a luau, but that was changed by King Kamehameha II in 1819. The modern-day luau is usually held outside, weather permitting. It is more than just a meal, it is an experience. Some of the common dishes served at a luau include pork (often a whole pig is roasted), rice, poi, poke, and haupia, which is coconut pudding. Entertainment is a large part of the modern-day luau. There are usually hula dancers, as well as fire dancers. Children are often invited to learn some hula dance moves, and each person attending the luau will usually be given a lei to wear. Music will also be a part of the celebration. Much of the music will be played on a ukulele and on drums. Luaus are often held for private celebrations such as a birthday or an anniversary party. It is not hard to find a luau that is open to the public. Many large hotels and restaurants in Hawaii hold them on a regular basis.
Ecotourism
Ecotourism isn't something to visit, per say, instead, it is a way of life. It is a chance to experience all the beauty that Hawaii has to offer, while preserving the state's delicate ecosystem. There are different ways that you can participate in ecotourism on all of the major Hawaiian Islands. Visit a taro field, and learn about how the root is important to the Hawaiian culture. Stop by Kula Botanical Garden and learn about indigenous plants. Hawaiian Legacy Tours offers you a chance to plant a Koa tree. Ecotourism can be something as simple as renting a bike to get around instead of renting a car. One simple way that you can add to ecotourism is to make sure that you do not litter. Each plastic water bottle left on a beach distracts from its beauty, and each cigarette butt thrown out a window can cause serious damage. Another way to do your part as far as ecotourism is concerned is to look for Hawaii Ecotourism Association certified businesses. You can have a fantastic time in Hawaii without leaving a large carbon footprint behind.