North Carolina
The Truth About North Carolina
We bet you didn't know all 7 of these interesting things about the Tarheel State
The state motto of North Carolina is "Esse quam videri", which is Latin for "To be rather than to seem".  The following are seven more interesting facts about "The Tarheel State".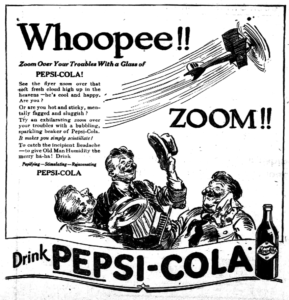 1. Pepsi Was Invented Here
Originally called "Brad's Drink" (after founder Caleb Bradham), the popular soda was first served in a drugstore in New Bern, North Carolina back in 1893.  It had been conceived as a digestive aid and energy booster, which is why it was later renamed to Pepsi-Cola after the Greek word "dyspesia", which translates to "indigestion".  The drink surged in popularity during the Great Depression when the company began to sell a 12-ounce bottle for the same price both Pepsi and rival Coca-Cola had been selling their 6.5-ounce servings.  While there have been times the Pepsi brand has cut into Coke's market share – most notably during the Pepsi Challenge era of the 1980s – it remains the second most popular soft drink in America.  However, that's not to say the Pepsi brand is any less successful than its competitor, as it was recently named the world's 29th most valuable brand by Forbes magazine.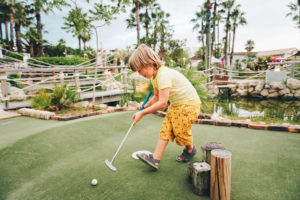 2. The First Mini-Golf Course Was Built Here
The very first 18-hole miniature golf course is said to have been built by James Barber on the grounds of his Pinehurst estate in 1916.  The windmills and themed gimmicky would come later, as this was constructed as a literal condensed version of the classic gentlemen's game.  The course – coined Thistle Dhu ("This'll Do") – was built to scale in Barber's backyard, and was never opened to the public during its existence, though it certainly influenced the craze that was to come.  It has become such a legend of the game that when the famed Pinehurst Country Club added a putt-putt course in 2012 they christened it – you guessed it – Thistle Dhu.
Speaking of putt-putt golf, Barber wasn't the only North Carolina native to have a hand in popularizing the family-friendly activity.  Don Clayton, a former insurance executive and resident of Fayetteville, capitalized on public interest in the burgeoning sport by constructing a series of competitive courses, to which he also added go-carts, batting cages, and video arcades.  In total, Clayton's empire would grow to include some 265 courses over several continents.
3. It's the Furniture Capital of the World
Whether it should be called "The Furniture Capital of the World" or aspire to more domestic dominance as "The Home Furnishings Capital of the World", one thing is certain: High Point, North Carolina is responsible for a whole lot of home goods.  The High Point Market, which is held twice each year, is the world's largest home furnishings trade show, attracting upwards of 100,000 visitors from all around the globe.  The region is plentiful with skilled tradespeople and home to a vast number of factories and furniture outlets, making it a destination for anyone looking to redecorate.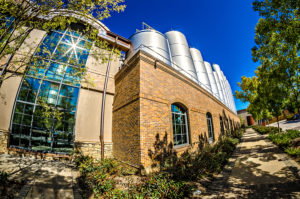 There Are a Lot of Breweries Here
Craft beer enthusiasts will find no shortage of libations to sample in Asheville, which is said to be home to the greatest number of breweries per capita of any city in the entire country.  As of 2018, the city boasted 30 breweries with a population of roughly 90,000.  That translates to one brewery per 3,000 residents.  To put that into perspective, Chicago – which has the most breweries in the nation – is home to 200 breweries servicing a population of 2.7 million (or one brewery per 13,500 residents).  Any way you pour it, Ashville serves a whole lot of suds.  Some of the more popular local tap rooms include Highland Brewing Company, New Belgium Brewing, and Funkatorium (which scores bonus points for the name alone).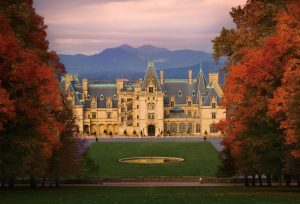 The Largest Home in the Country Resides Here
While in Asheville to sample some of the local brews, visitors can also swing by Biltmore Estate, the largest mansion in the United States.  This 250-room home (palace?) – which features French Renaissance architectural influences – was commissioned by George Vanderbilt toward the end of the 19th century.  It boasts 35 bedrooms, 43 bathrooms, and more than 60 fireplaces among its four acres of floor space.  Self-guided tours allow guests to explore the cavernous abode, which also includes a banquet hall with 70-foot ceilings and a library containing 10,000 tomes.  In more recent years, an inn and hotel have opened on the grounds to allow visitors to experience the extravagance for themselves.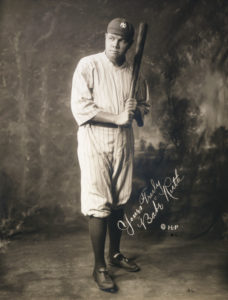 Babe Ruth Hit His First Home Run Here
Babe Ruth is known as perhaps the greatest baseball player who ever lived.  However, a lesser-known fact about "The Great Bambino" is that his first professional home run occurred in Fayetteville on March 7th, 1914.  Shortly after signing his first professional contract, Ruth launched the home run during the last inning of an exhibition game at the Cape Fear Fairgrounds.  It was also during this stopover on his way to spring training in Florida that George Herman Ruth was said to have received the nickname "Babe", a reference to his rumored adoption by Jack Dunn – the manager of the Baltimore Orioles who signed him to that contract – as well as his sometimes juvenile behavior at the team hotel.  It wasn't until May 6th, 1915 that Ruth would connect on his first major league home run as a member of the Boston Red Sox in a contest against the rival Yankees at the Polo Grounds in New York.  It would be the first of a then-record 714 home runs "The Babe" would hit in the big leagues.
It's Home to One Tiny Town
The tiny town of Dellview – which covers a meager 0.1 square miles –  is thought to be one of the smallest incorporated towns in the country.  As of the most recent census, it was home to a scant 13 residents, the vast majority of which are said to be relatives of one another.  Purportedly, the only reason it was incorporated as a town back in the 1920s was so that its inhabitants could legally shoot stray dogs that had been raiding their chicken coops.  The town features one paved road and, unsurprisingly, no police department or elected officials.